How much does a website cost?
Since the explosion of the internet in the 1990′s, individuals and small  business owners have paid many different prices to get a website setup.  I've spoken with many small business owners who thought it would cost over $5,000 to get a simple website  Granted, there are many different types of websites and some sophisticated websites can be very expensive to develop. There are ways to get an affordable website. Some businesses or individuals require a highly sophisticated website with member login features or a highly custom graphical design.  These types of websites can take many hours to develop and one can expect to spend anywhere from $1,000 to $8,000 depending on the parameters and design of the website.  This does not include domain name and hosting costs which cost on average less than $100 per year.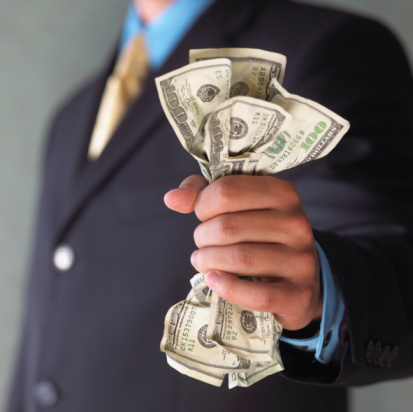 In the past, web designers could have paid over $1,000 for even simple websites with only text and picture content. Because every website required a graphical design and implementation, the price was expensive.  However, in recent years, it has become much more affordable for individuals and small businesses to get their web presence due to changes in technology and a larger variety of options.
Affordable Website Design
Many different types of website options are now available to individuals and small businesses who are looking to start a website.  Many large companies have website builder software that they provide to their clients so they can build their own website using pre-designed templates.  This can be a low cost option costing less than $50 a month with a small setup fee or even no setup fee at all.  While this is a low-cost option, there are a few negatives.  First of all, the website builders are not always easy to use and can be time consuming.  The end result is usually a website that does not look very professional an often, is not optimized to rank well in search engines like Bing or Google.
Web Eminence – A Better Option
Individuals and small business owners are caught in the middle of these two options.  They usually don't want to pay hundreds or thousands of dollars to get a custom website designed but they also don't want to choose the cheap option and use a website builder to create a cheap and ineffective website.  Web Eminence provides a great option that provides the best of both worlds.  With Web Eminence, you do not have to pay $500+ for a custom website design because we use professionally designed templates that can be highly customized to your website needs.  The result is a sleek, professional website that will get you compliments and high rankings in the search engines thanks to our highly optimized websites. You also won't have to worry about using a website builder.  In fact, you won't have to worry about building the website at all because we will create the website for you.  Within the price of our service, we also provide the domain name, hosting, and monthly maintenance of your website to make whatever changes you need.
Get More Info