Cloud technology has been around for some time now. Although there are obvious benefits that cloud technology brings to the marketing scene, some business owners and marketing managers still run their marketing campaigns without incorporating this technology.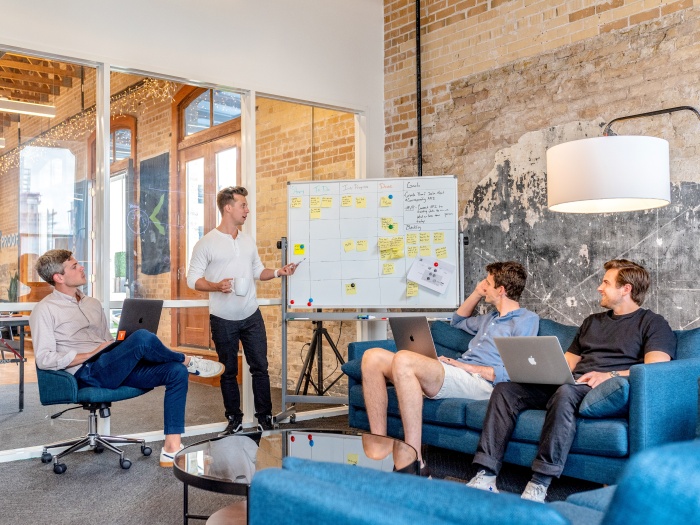 Photo by Austin Distel on Unsplash
Understandably, changing to new technology can be daunting, and there is a sense of security in working with a system whose performance you are familiar with. But if you are hoping to stay competitive in 2022 and beyond, you must leverage the power of cloud technology.
Here are ways cloud technology can help you meet your digital marketing goals.
It Makes Collaboration Much Easier
Traditionally businesses depended on traveling to a business location to access files in the local computer. The other option was to have a back and forth exchange of files via emails, making collaboration one cumbersome chore.
Thanks to cloud computing, all team members can now access a file in the cloud where every team member can make the necessary changes.
As a startup, Google Drive can be an excellent tool for sharing files and allowing teams to collaborate. But as your business scales up, you may find Google Drive limited in what it can do.
If it feels like your business has reached such a stage, you may want to consider Google Drive alternatives that offer more features to match your increasing needs.
Significant Cost Reduction
When running a business, the marketing department is one of the most cost-intensive departments, and CMOs are continually put on task to explain their spending. This makes an opportunity to make a saving a welcome move.
Storing digital files can be space intensive because you do not want to risk losing your files and assets by having them on one storage device. This means you will need to have a backup to ensure your digital assets and other files are safe.
Hardware can be expensive, but you do not need to buy any hardware with cloud technology. You only buy the cloud space you need and add on it as you scale, with the cost of adding space in the cloud being significantly lower than buying additional hardware.
Availability of Powerful Analytics Tool
The marketing space involves tons of data that could help make business decisions. But without tools to collect and analyze the data, it may not be of much help.
Cloud technology allows marketers to have access to many data collection and analytic tools that help them collect and make sense of that data to ensure that they remain competitive in today's market scene.
One of the areas data collection and analysis has a real impact in is enhancing hyper-targeting. Hyper-targeting allows a marketer to direct their marketing efforts to the people most likely to convert into paying clients, which helps maximize a campaign's ROI.
Easier Creation of Marketing Content
Traditionally, you needed to have fancy software and technical knowledge to create great marketing content. With cloud technology, you have access to tons of content creation tools at your disposal that do not require you to download fancy software on your computer.
These tools are designed with a non-tech user in mind, meaning you do not need technical content creation knowledge to generate eye-catching content.
You can find a tool for virtually every type of content you can think of, from video, graphic design-based content, animated videos, text to video to any content creation you can think of.
Final Words
Cloud technology is the future. If you are yet to find a reason to embrace cloud technology in your business, the benefits listed above should be reason enough to make you want to take that critical step.