Have you ever asked yourself what makes the internet search so accurate? How do you immediately find what you're searching for? That is the power of text classification! It offers you the most accurate results based on your research. Without it, even standard internet use wouldn't be made possible.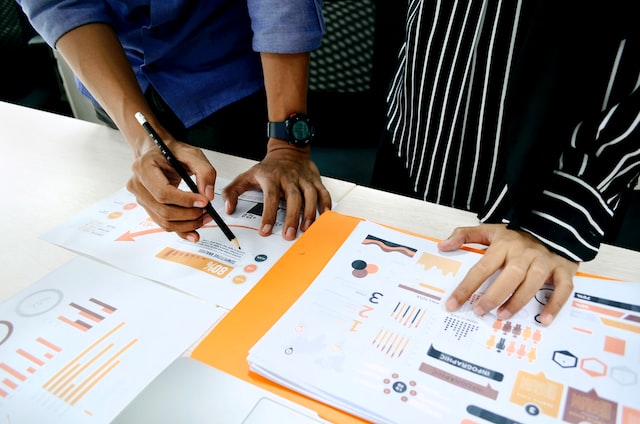 Photo by UX Indonesia on Unsplash
The internet is inundated with data. Extracting customer insights from it is of great importance for businesses. It would be too easy if 80% of this data weren't unstructured. Text classification helps businesses bring all the scattered pieces together. It gives a whole different meaning to text structure.
If it's possible to achieve this manually, imagine what happens when artificial intelligence gets involved. As always, AI seems to simplify even the most simple everyday tasks!
This article will discuss why text classification is important nowadays and its advantages.
The true meaning of text classification
Text classification is the method of categorizing texts and documents into predefined categories based on their content. Let me give you an example. A dictionary is alphabetically organized. Nobody would even dare open a dictionary if this wasn't the case.
Every content looks more tempting if correctly categorized. As Thomas Mann once said: ''Order and simplification are the first steps toward mastering a subject''.
For a successful business, customers' opinions are important. For a client to be satisfied, he has to be drawn to your content. This doesn't come easy. Qualitative market research is one way to ensure your offering is relevant to your customer's needs and interests.
Text data is the most valuable asset when looking to understand customer behavior. Text classification enables this for businesses. It can analyze tons of unstructured data and make sense of it. Once this data is analyzed, businesses receive the necessary insight.
They will know what people are interested in, making creating a product or service easy. They can also know the most frequent complaints, making it easy for them to improve.
Text classification can be done both manually and automatically. The two of them are known to bring great results, but doing things automatically with the help of machine learning is more cost-efficient.
The importance of using machine learning in text classification
Without being previously trained, machine learning helps businesses to extract accurate insights. It's a term we often hear nowadays, but we're not even aware of how beneficial it is. The uses of machine learning are endless, but here are some of the most popular:
Internet search engine
To sort out spam emails
Malware threat detection
Voice and facial recognition
Most importantly, it's an automatic process that simplifies every task and does it more efficiently. Using text classification with machine learning can analyze tons of data in just a few minutes. This helps businesses gain in time and workforce.
Companies won't have to spend time on the classification process; instead, they gain this automatically and have more time left to focus on finding new and improved strategies. Humans are still better than machines at providing ideas and expressing creativity. Many companies have already adopted machine learning as their main text classification method.
5 advantages of text classification
1) Cost-efficient method
No matter how fast you are, there's never enough time and so many obligations. To be efficient in this world, you must know how to manage time and adapt to this fast-paced life. This is especially important for companies.
But humankind is used to doing things manually. Some of us have witnessed how computers were slowly replacing typing machines. If this wasn't enough, robots soon came into the picture. Transition can sometimes be hard and is not always accepted.
On the other side, the use of automated text classification is starting to increase. Improving time management is one of the main goals for companies, and AI technology makes this possible!
With automated text classification, you'll be able to analyze and structure texts in no time. Hours will turn into minutes. It's also a cheaper option. Hiring a trained professional to do it manually is a lot more costly.
2) Real-time analysis
The issue is always better solved if it's timely addressed! In some cases, companies have to react fast and take immediate action, for example, during a PR crisis. During times like this, the fate of your business depends on how you respond to it.
If a person has to do the whole thing manually under stress, chances are lower, but with automated text classification, you can get customer insights in real time and take immediate steps.
3) Opinion mining
How people feel about your brand is important! There will always be negative feedback, but positive feedback should always outweigh the negative. That's what you're working towards. Text classification can perform opinion mining and extract opinion-based insights while doing so.
By comparing the negative and positive feedback, you'll have a clear picture of how customers respond to your product or service. It's the path to continuous business improvement, which means more satisfied customers.
4) Accurate results
One of the best things about automated text classification is that you can count on it to avoid making mistakes. A human can be trained and very professional, but we're prone to mistakes at the end of the day. Many factors can affect our mood in our private life, which can later affect our work.
Machine learning systems are the opposite. They follow historical data and, based on this, can provide an accurate output. They never deviate from the path, and nothing can affect their work, which means they offer consistency. This guarantees error-free analysis and results.
5) Targeting strategy
Every business needs to have a targeted audience. Your product or service can be incredible, but if presented to the wrong audience, it may be a failure. For example, if you're selling a video game, your targeted audience would be gamers.
Text classification can help you find your audience and improve the reach of your campaigns by searching for keywords and phrases most used by customers.
Industries that benefit from text classification
Finance. The financial industry extends in complexity. Working with clients and keeping their money safe or trying to make money for them is a demanding job. At the same time, positive customer relations have to be maintained.
Automated text classification analyzes customer intents, giving you an idea in which direction to guide them, what, and how much to invest. It also analyzes customer complaints, giving you an idea of what to improve.
Hospitality. Nowadays, finding accommodation is based on ratings. If a hotel or an apartment has a five-star rating, it's worth booking it. This gives hotels insight into the customer experience, making it easier for them to improve their stay.
Advertising services. Advertising companies usually find their audience and promote their services through social media. With the sentiment analysis of text classification and gathering customer opinions, these companies know what to improve in terms of advertisement.
HR services. Text classification also helps companies improve the recruitment process. For example, it can help them find the best matches for the job position on LinkedIn based on their skills and experience.
Healthcare industry. Text classification helps medical experts notify and report on every change regarding legal regulation and drug body knowledge. Knowing this, experts can make corrections based on what these changes mean for the drug they're trying to develop.
Why text classification is the best decision for your business
There is a long list of industries where text classification can be implemented. This means that more people are starting to hear about it, and more companies are starting to use it. At the same time, unstructured data continues to grow at a fast pace, and businesses want to make the most out of it.
The only way to accomplish that is by implementing text classification. It can have a significant effect on your business, offering you a faster and cheaper option, basically saving you time and money. Businesses are slowly starting to understand this and are leaving most of the job in the hands of machine learning systems!
It makes it incredibly easy for them to classify and analyze all types of texts, including articles, surveys, reviews, and email messages.
The future of text classification seems bright. It has been manually used forever, but automatic use is just starting to thrive. Businesses, where text data is properly analyzed, organized, and structured, are more likely to receive positive feedback and significantly grow.
Having that in mind, try thinking about what's best for your business, and start using text classification!