Sales automation is one of the greatest inventions in the business world. It entails using technology or innovative tools to complete tasks more efficiently by reducing repetitive manual tasks involved in sales processes. In simple terms, it's a practice of using software to manage the sales pipeline.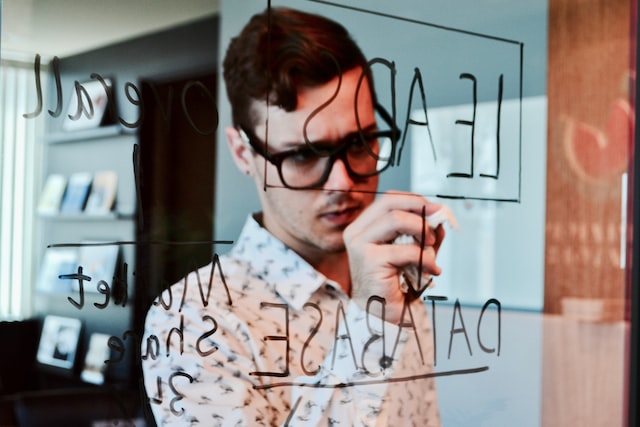 Photo by Campaign Creators on Unsplash
There are several benefits of automating your sales processes for your business. For instance, it enables employees to complete more tasks quickly. As such, they can save time for other projects. That goes a long way in promoting your company's overall productivity.
Additionally, sales automation improves clients' experience by decreasing response time. It ensures you can get back to customers without delay, which makes them more satisfied. As such, you can see more conversions.
It's also good to note that you need to reduce costs to succeed in your business. And you can achieve that by shifting to automation. For instance, automating your sales processes eliminates the need to hire many sales employees or representatives. A few will be enough to manage your sales department. That way, you can reduce labor costs to maximize your profits.
Automating Your Sales Processes
There are many ways to automate your company's sales processes. They include the following:
1) Managing Leads With A CRM System
Making sales starts with generating leads. However, the process isn't always a walk in the park because of the high competition. And even when one gains a few leads, there comes another big challenge on how to nurture them until they buy from your shop. Fortunately, you can leverage the power of CRM technology to manage the leads.
CRM stands for customer relationship management. It refers to the use of a computer application to manage all your prospects. It also ensures you can store customers' information in a centralized location.
Automation of your sales processes by using a CRM system can benefit your company in many ways. For instance, it enables you to collect data regarding your target audience. As such, you can build buyer personas to help get more insights about your prospects. From there, you can customize your services to enhance conversions, ensuring you make more sales.
Besides, CRM software enables you to automate tasks, such as call logging and deal creation. That way, your sales team can spend less time on administrative work. They can use the saved time to establish strong relationships with customers.
There are several best CRM software on the market. However, not each can be suitable for your business sales pipeline. You must research all available systems to determine the most suitable one. You can consider reading a copper CRM review to determine whether such a tool is right for your company.
2) Using Email Templates
Sending emails is an integral part of sales processes since it provides a cost-effective way to reach a wider audience. However, you must personalize your emails to enhance your conversions. But personalizing emails might be time-consuming and overwhelming, especially when done manually. And that also hurts the productivity of your sales teams. For that reason, consider investing in email templates.
Email templates enable sales personnel to personalize messages without compromising their productivity. They can create a unique email for all your prospects or customers by filling the space where personalization is required. Therefore, they won't need to compose a single message for every client. As a result, your sales reps can centralize their focus on other critical matters like managing replies.
3) Scheduling Calls Automatically
In the past, business owners and managers wasted a lot of time sending emails to prospects to create a meeting schedule. However, that has changed with time, thanks to the dawn of modern technologies.
Today, you don't need to keep emailing customers back and forth to schedule meetings. You only need to install specific meeting scheduling software. The right tool will enable prospects to pick an available time you can hold meetings with them.
To work with meeting scheduling software, you only need to send your calendar link to a customer. Upon opening it, they'll see the time you're available. And when they select their preferred time, you will automatically receive a meeting invitation note. As such, you can close more deals and enhance your sales.
4) Automating Document Creation
Most probably, your sales team spends a lot of time creating company documents like proposals. For instance, they must keep copying and pasting information from one source to the other. That's not only time-consuming, but it also causes delays in responding to prospects. You could have avoided that by automating your document creation process.
There are many automation tools you can use to create documents. And most of them have a drag-and-drop feature that allows you to simplify the copy-pasting process. They also enable users to create beautiful documents to help attract the attention of customers.
Additionally, many of these document creation tools provide analytics. For instance, they can show when the documents were opened and the time the prospects spent reading or reviewing them. And the more time a client spends reviewing your proposals, the higher the chances of them doing business with you.
Another benefit of automating document creation is that it allows prospects to append signatures on them over the internet. And that promotes customer experience enabling you to close more sale deals.
5) Implementing Chatbots
Running your business 24/7 requires you to be always there to respond to customer queries and concerns. If you don't respond to your customer's concerns immediately, it could affect your sales. However, you might not be able to do so since you'll want time to rest and re-energize your body. Fortunately, you can implement chatbot technology in your business systems to streamline the process.
A chatbot is a computer application imitating human conversation. It allows customers to interact with digital gadgets like they would with real people. You can use them to respond to website visitors' queries. That ensures prospects interact with your business even outside business hours. That way, you can make more sales.
Takeaway
As detailed above, there are several ways to automate business sales processes. However, you must invest in the right automation tools. For instance, you need to find scalable solutions that integrate well with your computer and other existing application on your company systems. The systems selected should also provide effective ways for securing your data. That way, they can serve you well without any issues.