You've got big plans for your company. You have perfected your products and services, and your team is more than ready to take big orders and projects. Surprisingly, though, you realize that your offering isn't selling as well as it should. You start asking yourself questions—namely what could be the reason your sales aren't hitting their targets?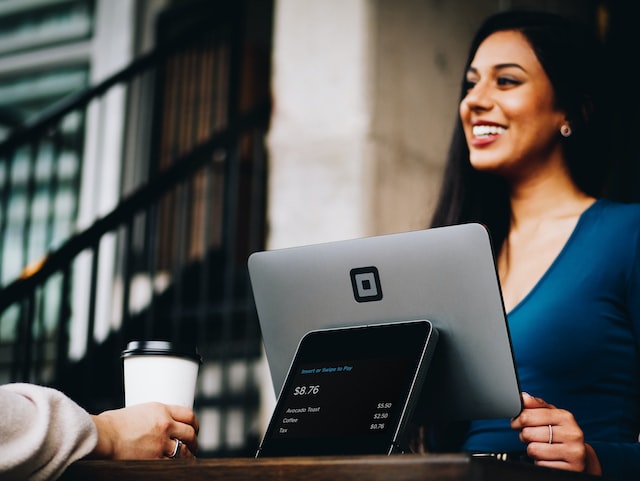 Photo by Patrick Tomasso on Unsplash
Any business relies heavily on sales, which is measurable success. Slow sales growth can get a company into trouble, and bankruptcy is the worst-case scenario. However, some business owners don't understand why their enterprise is underperforming. It's crucial that you are able to unpick the reasons why this might be the case so you can quickly address them.
Why Your Services Aren't Selling?
It can be especially frustrating when you feel like you're working hard and honestly believe in what you have to offer yet don't succeed in making the sale. You need to find out why. Here are five reasons that could solve the mystery for you and what you can do about it:
1) Customers find it hard to acquire your services
Sometimes, it's easy to overlook how your customers find your selling or booking process. You may not know it, but they may have difficulties acquiring your services for several reasons.
Take the example of a property management business. You might unknowingly be using outdated systems that make it tricky to organize bookings and schedule job requests. Even when people think your services are top-notch, they'll most likely hesitate to book or even contact your company when they know you don't reply or confirm immediately. The right property maintenance software can make all the difference in situations like these. Sourcing the right technology is crucial in making it as easy as possible for your customers to do business with you.
Review ways to streamline your internal processes and make them more efficient. Companies like Jobber can support you in the creation of personalized invoices and payment processing. Customers will also delight in knowing your services can be accessed and paid for online at a time that is convenient to them.
2) You don't pay attention to your competitors
One of the most crucial factors that can affect your company's performance is its competitors. Make it a point to monitor the market trends around you and how other businesses are faring, especially those that offer the same services and products you do. Keep an eye on how they are performing and what is working and not working for them.
Knowing what you're up against can significantly help in taking prompt action and creating plans that'll keep your business competitive. Perhaps you need to repackage your services to make them more appealing than the offers from other companies.
Or maybe your competitors have lowered their prices, and yours remained somewhat expensive. Knowing these changes can help you plan your next move so your services will keep on selling regardless of trends and market changes.
3) Your marketing efforts are not enough
All too often, entrepreneurs think opening a business and setting up a physical store is enough to attract people. However, this is a mistake. Effective marketing can make or break you.
Review your sales pitch and try to analyze if there's something you need to fix, change, or remove. Amp up your digital marketing strategies to ensure you're reaching the right people for your business. Take advantage of free social media platforms that can help boost your digital presence.
4) Customers don't trust your brand yet
Running a business is all about building trust with your customers and audience. People are hesitant to spend money on new things or services by nature (at least those new to them). Because establishing brand trust takes time, your branding strategies should emphasize truthful, ethical communication.
Building a community and engaging in open, reciprocal communication also promotes the development of strong customer relationships. Use as many channels as your target market uses and concentrate on consistently going above and beyond to nurture current and potential customers. This can help you acquire positive reviews and testimonials that'll show your credibility as a brand.
5) You are not solving a problem for anybody
This may not be easy to admit, but sometimes, your services aren't just what your target customers need. Or, at the very least, they don't know what makes your business different from other alternatives. Consumers won't purchase goods they believe to be worthless. Think of why customers might want to delight in your services.
You can use your product's advantages to increase perceived value, and it is this perceived value that aids in your product's sales. Highlight your products' benefits and brand value proposition when marketing your business. This will help create better-perceived value so people may be inclined to try your services.
Final words
There you have it—five reasons your services aren't selling. Do any of these reasons sound familiar? If you think these are what your business is struggling with, it's not too late to fix it.
There's nothing worse than not making a sale when you own a business. Maintaining a sales mindset is the solution. Ask for the sale in every form and as frequently as you can. Offer clients value, establish your worth to them, and bring to them offers that make sense.