There are practical ways to ensure your insurance company continues to grow and succeed. And one of them is to leverage the power of technology. This step involves using innovative or modern tools to streamline operations, helping you complete tasks more efficiently.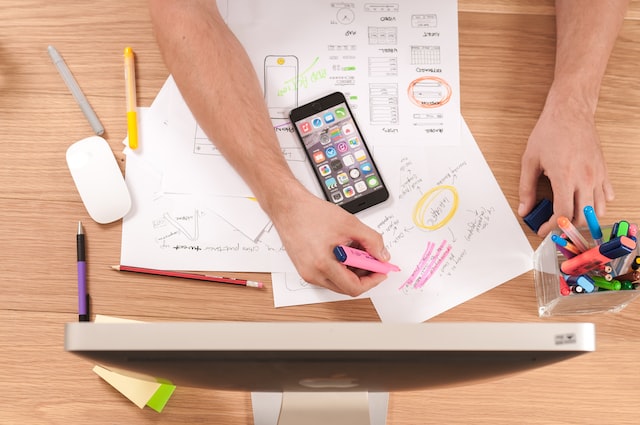 Photo by Firmbee.com on Unsplash
For instance, with the right insurance tools, you can reduce costs, save time, promote productivity, and enhance your sales. These tools can help you build a profitable business to stand out from the competition.
Here are some essential tech tools you can use for your insurance firm. 
1) Customer Relationship Management Tools
There's stiff competition in the insurance sector nowadays, so connecting with your desired clients might not be a walk in the park. And even when you acquire a few, another big problem is how to retain them. Consequently, installing reliable customer relationships management (CRM) software can help streamline the process.
CRM software is a technology that enables you to collect data about your target audiences, like where they come from and their interests. You can use such information to establish buyer personas that represent your ideal customers. This step helps you provide more personalized service and connect with more clients to generate quality leads.
Additionally, CRM tools let you engage with clients from a centralized location. Hence, your insurance firm can communicate effectively with clients, enhancing their experience and satisfaction. Furthermore, investing in the best CRM for insurance agencies, such as Better Agency, can help optimize client relationship strategies.  
2) Marketing Tools
How can you ensure your insurance firm stands outs from the competition? The best strategy would be to invest in various marketing tools. That way, your services will become more visible online. However, sticking to traditional marketing methods might not be good enough to promote your insurance company in the modern digital age.
You should go the extra mile and advertise your business online. And the only way to achieve that is by installing online marketing tools. They enable you to establish targeted promotional campaigns, enhance client engagement, and improve lead scoring. All these help your firm to stay competitive.
You can use various tools to spread the word about your insurance company. They include social media marketing, email marketing, content marketing, sales force automation, and search engine optimization (SEO).  
3) Communication Tools
Effective communication is the backbone of the success of your insurance business. It ensures you can efficiently share information internally with employees and externally with clients and other stakeholders. Thus, it helps to utilize modern communication channels or tools in your organization.
Most of these modern tools offer real-time communication and provide performance tracking. Using them can help promote productivity in your company, enhancing efficiency and growth. In addition, everyone involved will always remain updated about the operations and progress of your company.
Some modern communication tools you can use include email, social media, voice calling, video conferencing, business messaging, and project management software.  
4) Data Management Tools 
Data plays an essential role in the day-to-day running of your insurance company since you use it to make strategic decisions. However, that might not be possible if the data isn't well managed. Therefore, it's best to consider investing in data management tools.
Modern data management tools help digitize your document systems. In simple words, it eliminates the need to deal with physical files. And because this technology lets you store files on the cloud, you can access your data anywhere at any time.  
Another advantage of going paperless is that you don't need physical storage space for documents. As such, you'll likely reduce rental expenses, which helps enhance your profitability. That way, your insurance firm will grow and succeed in no time.  
5) Cybersecurity Tools
Although adopting modern technologies can enhance your efficiency, it may also pose some risks to your insurance company. For instance, online attackers may utilize the same technologies to access and steal your data. However, you can install cybersecurity tools to minimize this risk.
With the right tools, you can establish an effective cybersecurity strategy to guard your systems against unauthorized access. Doing so will guarantee that sensitive data is safe and secure. It also helps maintain the good reputation of your insurance company, attracting more clients to boost your revenues and profits.  
Takeaway
Investing in tech tools can be a game-changer to the success of your insurance company. They help simplify operations to save resources. But you must be careful when selecting your tools. For instance, any software you install should be scalable and compatible with your computers.