E-commerce fraud has increased almost as much as sales so you need to take actionable steps to detect it and protect your business. It's also about fully backing your customers, who are the pillars of your future growth and performance.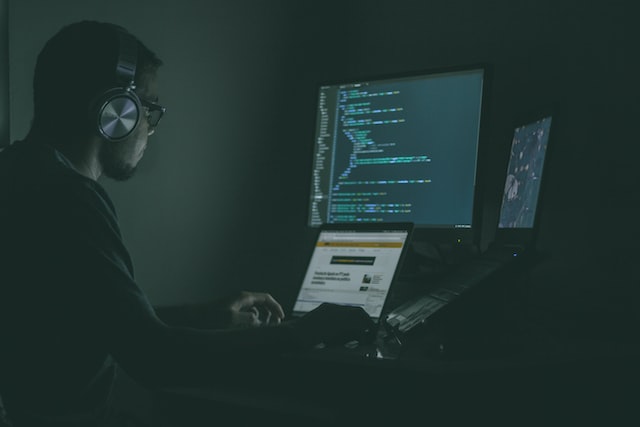 Photo by Jefferson Santos on Unsplash
Your e-commerce business needs to take good fraud prevention measures to identify when you're vulnerable and to protect your transactions. Likewise, you need to be able to organize yourself if you are a victim and need to make a refund or take other actions.
About 54% of credit card users have reported experiencing unusual incidents during their transactions, many of which ended in fraud. Today, we will introduce you to the 5 most common types of fraud and show you how to not only avoid them but also protect your business when you or your customers inevitably become victims.
What are the Most Recurrent Types of Fraud in E-commerce?
1) Credit Card Testing
Someone with a stolen credit card number makes a small purchase to test if the card is active and that the purchase bypasses your e-commerce fraud detection measures. If the purchase is successful, the fraudster begins making larger purchases to withdraw as much as possible from the card before you detect the fraud.
These people usually sell these card numbers on the dark web for a higher price than they could get for unverified card numbers. For you, card testing can mean a lot of fraudulent transactions very quickly.
Make important adjustments to your internal procedures and you will be able to largely avoid these harmful attacks. Key methods to avoid card verification include:
Use AVS and CVV matching.
There are several ways you can take action against card testing. If you suspect fraud but are not sure otherwise, try calling or emailing your customer to confirm the transaction.
2) Card Not Present (CNP)
This is probably the most common form and the one you should be most aware of. It happens that someone buys a product with another person's data, from credit card numbers to the three-digit security code of the card and address data.
This can happen by breaking into a store's security systems or by purchasing stolen passwords on the black market.
Since your e-commerce never actually physically operates the card, there's no verification of the cardholder's signature. Typically the victim in possession of the compromised card is unaware of the scam until it occurs.
This fraud is as common as it is serious, as it represents identity theft and affects both you and your customers. To prevent CNP fraud, the most important thing you should do is:
Protect your identity verification strategies
Double-check the personal data you receive
Watch out for movements that do not conform to the norm
3) Refund Fraud
Return fraud is a major threat to you because it can come from your own customers. It's when a consumer wants to return a product they bought from you in exchange for cash, the difference being that the product has been fraudulently altered to change its value. This can range from returning abused items to stolen items.
A customer may say you sold them a bad or broken product that they did not notice until days later, and when they return it, it turns out to be completely broken or even replaced with something else. This often happens with smart devices like cell phones or TVs.
Don't lose sight of these cases, especially if they are covered by your general returns policy. Set up more comprehensive tracking and verification parameters, and always keep an eye on the system you use to detect serial numbers and other important data. In general, you should:
Manually review suspicious customer orders
Set exchanges only for similar items
Limit the time for returning products
Thoroughly request documentation when exchanging or refunding money
Document everything that goes into stock and what does not for this purpose
Use a good system to inspect products and detect damage
4) Account Takeover Fraud (ATF)
In an account takeover, a cybercriminal gains access to the victim's credentials and steals funds or important information. They digitally penetrate a bank account to take control of it and have a variety of ways to accomplish this, such as:
Man-in-the-middle attacks
ATF is one of the biggest threats to you and your customers due to financial losses and changes in protective measures. Fraudsters can beat all e-commerce security protections and go for active bank account info or credit card details.
Some account takeovers start with fraudsters collecting personal information from data breaches or buying it on the dark web. Personal information such as email addresses, passwords, credit card numbers, and social security numbers that are collected are very valuable for cyber thieves, all to break into your system and steal from you.
An effective fraud detection system gives you full visibility into a user's activities before, during, and after a transaction. Your best protection is a system that monitors all activity on your bank account.
Your second line of response is to use multifactor authentication (MFA). This could include biometrics such as fingerprint scanning or facial recognition, which are difficult to fake. Conquering the banking security of your customers must also be done with the support of automation and continuous monitoring.
5) Interception of Billing & Shipping Address
Here fraudsters place orders where the shipping and billing addresses match the address associated with the credit card. Their goal is to intercept and get the package in one of the following ways:
Getting a customer service representative to change the address before the product is shipped
Contacting the courier to change the package address to one where they can keep the stolen goods
Waiting directly for the package to arrive and signing for it as if they were the owner of the package or someone in their family
An important aspect to avoid these acts is:
Never accept changes in the delivery address if the identity of the real buyer hasn't been verified.
Don't share personal information about a purchase unless it's with an authorized representative of your company or the shipping courier
If you notice any suspicious activity regarding the timing or method of delivery of a product, contact your customer immediately to clarify any misunderstandings
Have multiple security rings to make changes to orders. Biometric identification systems are a big help or shield each transaction with email alerts to both parties if there are delays in filling out basic information.
How to Successfully Detect and Block E-commerce Scams?
Even though it may seem very complicated to protect your e-commerce store from the growing threats, you can use these methods to ward off any malicious act against you or your customers:
Ask for your buyer's contact information: request information such as phone numbers, identification documents, or shipping and billing addresses for your product
Payer registration system: if the potential payer has to register and provide a verification email before making a purchase, it's easier to detect unusual buying behavior and consecutive purchases in a very short period of time
Verify the authenticity of the data: Before shipping a product, use contact phone numbers to confirm that other data entered during purchase matches the payment method used
Verify deliveries: upon final delivery of the product, request an additional document confirming that the person receiving the product is the same person who made the purchase and requested the signature. Also, choose a reliable courier service so you can defend yourself against chargeback scams
Protect credit card information: don't display the credit card number on the screen during the purchase process. You can encrypt this data so that it's not stored before the purchase, and choose a solid payment gateway that protects your customers' data
Include personal verification systems like CAPTCHA: reduce the possibility of a hacker making mass transactions
Protect your business from chargebacks and refund fraud: set up a chargeback policy that's truly secure
Other long-term strategies include:
Opt for a solid fraud detection system: don't be afraid to invest in the necessary technology
Adhere to the Payment Card Industry Data Security Standard (PCI DDS)
Be vigilant during the holidays: they can be some of the most critical times for your business, as more people store e-commerce on days like Black Friday, Cyber Monday, and various holidays in December
Now that you know the top types of security threats to your e-commerce, act quickly and decisively to protect your brand and your customers.