Leads are the backbones of a strong mortgage business because more qualified leads translate to huge sales and profits. Generating leads goes a long way in ensuring your company continues to grow and becomes successful.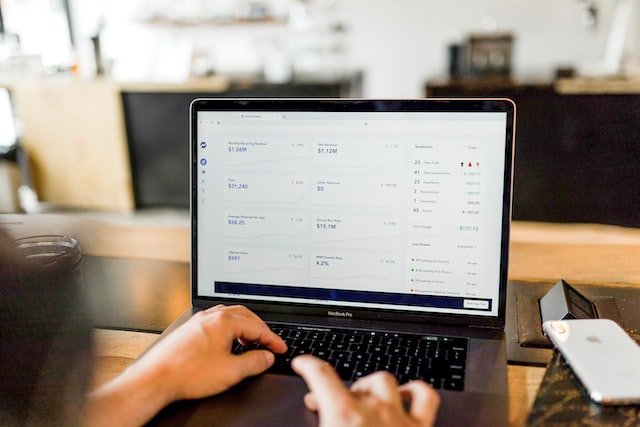 Photo by Austin Distel on Unsplash
While that's the case, generating enough leads isn't always a walk in the park, especially for start-ups and small mortgage companies. That's because there are already several other established players on the market. Fortunately, this article discusses several effective ways any company, whether small or large, can implement to generate more leads.  
1) Work With Lead Generation Agencies 
Working with experts should be your first strategy for generating mortgage leads. This involves partnering with firms or agencies that specialize in assisting businesses to generate leads. You can also follow suit to grow your mortgage company.
You'd want to hire a lead generation company for various reasons. For instance, as a business owner, you always have several things on your shoulders, so you may lack time to find leads.
The hired agency will be responsible for your lead generation strategy, thus allowing you to concentrate on other important things. And because they're experts in their field, they'll help your business to collect qualified leads and nurture them until they purchase from you.
You can consider various factors to ensure you connect with the best mortgage lead generation companies. One of them is experience. Ensure you find a service provider who has been in the sector for several years or decades.
Apart from that, you may want to consider the type of technology they're utilizing. That's important since technology is evolving at high speed. You might not get better results if you work with a firm still using outdated tools and strategies to collect leads. Therefore, ensure to select an agency that utilizes modern technologies to help businesses take their operations to the next level.  
2) Invest In Content Marketing
Content is the king of any online promotional campaign, and that's true when it comes to mortgage lead generation. It involves creating and posting materials like photos, videos, and blogs on a company website. Taking this direction helps attract more people to your brand. And the more people you engage with, the higher the chances of generating more leads. But you must post quality content online.
Quality content is materials that add value to users. In simple terms, anyone visiting your website should find useful information in your posts. Content without helpful information turns away potential customers, which hurts your lead-generation strategy.
To ensure you create valuable content, you must determine the problems your target audiences want to solve. From there, create materials that provide solutions to their concerns. You can also study your competitors to know the type of content and topics they've posted on their websites. That can also help you build an effective content marketing strategy to streamline your mortgage lead generation process.  
3) Share Things On Social Media
You can't ignore the power of social media when it comes to mortgage lead generation. Today, most people spend better parts of their days on various social media platforms to find products or services. It, therefore, makes perfect sense to establish your company on social.
The various social media channels have thousands and even millions of active users. So, taking this direction exposes your mortgage company to a vast audience. And that also increases your chances of generating more leads. However, you must invest in the right social media platform for your target audience.  
4) Optimize Your Site For Search Engines
Another best way to get mortgage leads is through search engine optimization. It's a practice of promoting the performance of your business website to rank high or appear on the first page of online searches. More people searching for mortgage services will likely connect with you. Thus, it's an important factor in enhancing your lead generation strategy.
There are various ways to optimize your site for search engines. These include increasing speed, providing a search bar, making sure mobile users can access your website, building backlinks, and optimizing the website for voice searches.  
5) Ask For Referrals
Lastly, you may want to ask for referrals to get leads for your mortgage company. This involves requesting your friends, relatives, and existing clients to spread the word about your services to others. This enables you to reach new clients you could otherwise not have connected with without this strategy. As customers trust in one another, asking for referrals enables you to get more quality leads. 
Takeaway
Generating leads is one of the most practical ways to grow your mortgage company. It ensures you can gain more customers, which translates to sales. The task can be challenging, though. When you feel like you've hit a wall when it comes to lead generation, you can use the strategies explained above to get back to the game and generate more leads than before.