Social media has certainly become a promotion avenue you can't afford to neglect. With the ability to share content, drive traffic, boost conversions, and sell your product, these platforms should be an integral part of your digital marketing strategy.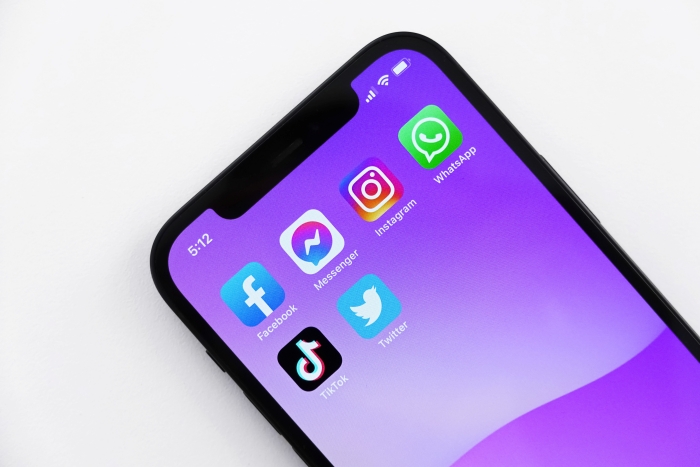 Photo by Jeremy Bezanger on Unsplash
Social media can also help you boost your brand perception, helping you reach new audiences as well as build better, longer-lasting relationships with your current follower base. Let's take a look at five effective ways to utilize it.
Announce High-Profile Partnerships
Social media is an amazing avenue for keeping your followers updated on the latest news about your brand and business. Whether it's a new product launch or if you have reached an important milestone and are looking to celebrate, your followers will like to participate and be kept in the loop.
Whenever you establish a high-profile partnership or score a major client, take to social media to make the announcement. It will help you both reach new people and gain a new measure of appreciation from your followers.
Simply by using a hashtag reserved for the major brand you're now working with or by tagging them across a variety of social media platforms, you will be tapping into their audience base. Since you are now working together, you most likely target the same profiles. You can leverage this for more than strictly income-generating purposes.
Here's how Spores has done it. They've written a LinkedIn announcement detailing their partnership with Up Studios and Tencent. The social network they've chosen suits the nature of the post well, as it will certainly be of interest to a LinkedIn audience; plus, they've been able to offer more detail on the collaboration.
Image source: Linkedin.com
When making your own announcements, make sure to cleverly consider the network you want to post on (if you are active on more than one). You can space them out over a stretch of time, keeping interest alive and further capitalizing on the deal.
Showcase Content That Differentiates Your Brand
A lot of brands tend to have a very cookie-cutter approach to their social media presence, merely offering rudimentary posts and updates. When this is the case, followers can't identify with the brand, and they may never engage with it.
Your social media presence needs to be on-brand at all times. It needs to showcase your vision and mission. Furthermore, it should highlight what makes you different from all the other brands that offer the same services or products.
Take some time to consider what these posts can be. Have you recently participated in a charity race as a company? Do you have a tradition of gifting cupcakes on your employees' birthdays? Do you plant a tree every time someone makes a purchase? These are the kinds of actions your followers will want to see.
What's Good, for instance, always highlights the fact that they stock and sell seasonal produce – something major grocery store chains aren't always able to do. Their tweets let their followers know which veggies they should be on the lookout for each month. It's a genuinely great reminder for their eco-conscious audience.
Image source: Twitter.com
Share Some Positive Mentions
Getting mentioned by a follower is always a nice feeling, no matter how large of a brand you really are. Positive feedback is always a great motivator, after all.
Instead of merely feeling good about it, make a point of sharing some of the positive mentions you see across social media. However, make sure that this is not all you share and that you don't overdo it. No one wants to see you bragging.
The purpose of these shares is to shout out a follower and customer while showing other followers that your products or services are loved. Social proof always works well, provided that it is interspersed with plenty of non-user-generated promotional content.
You can use a social listening tool to keep track of your mentions and then share them on your own profile. Zappos, for example, does this very well. The brand manages to stay on top of both the funny side of their mentions (see funny cat Tweet here) and help their audience out with any questions or concerns.
Image source: Twitter.com
Interact with Your Followers
Social media is all about engagement and interaction. Although it will certainly be time-consuming, do your very best to respond to every comment.
If you see an absolutely huge amount of engagement, start by filtering out the comments that require immediate attention. These will be concrete questions, complaints, or customer service issues. The rest of the comments should at least be awarded a like or an appropriate emoji response.
This is, once again, your chance to be unique and perhaps even funny. It's an opportunity to let your brand's voice and personality come through. Make sure that your social media presence matches the tone of your website and who you are as a brand. You don't want to confuse your followers by sending mixed messages.
Starbucks is a brand that has an incredibly active social media presence despite its size and that also manages to lift the spirits of its followers. Starbucks will compliment your outfit or wish you a happy birthday, safe travels on your road trip, and good luck with the job interview. Their Twitter profile is always ready to engage.
Offer Customer Support
Speaking of social media engagement, you also want to make sure that you help your followers and customers out. Especially if they've asked a question publicly, this is your chance to help and prove that you care.
You can also look on your own for questions relevant to your business rather than waiting for someone to tag you or leave a comment. By lending an honest helping hand, solving someone's problem, or offering actionable advice (and managing not to turn it into a sales pitch), you will likely gain a new follower.
Just be sure not to promote yourself through these unsolicited comments. When replying to someone's direct question, you should, by all means, explain how your product or service will help. But for any unsolicited commenting, stick to the information.
Skyscanner does a brilliant job of answering questions on Twitter. They'll suggest steps to take, offer general travel advice, and respond to all the Tweets they get regarding their services. Plus, their social media managers make sure to sign their name when posting so that the experience feels a lot more personal too.
Final Thoughts
Take a look at your current social media presence and consider which of these tactics you can implement. And yes, some of them will definitely require more of a commitment. However, keep in mind that they will help you boost your brand's perception and value over time.