Microsoft Excel is one of the most commonly used programs in many companies. It helps keep things organized and efficient.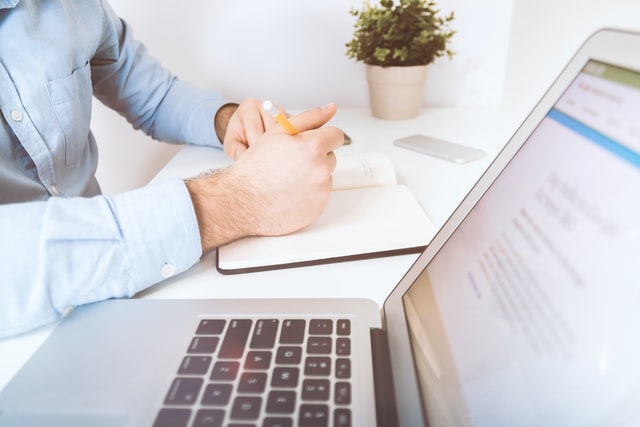 Photo by JESHOOTS.COM on Unsplash
Trackers, plans, and segregating data become simpler tasks just by using Microsoft Excel.
The program is such a basic skill to have that its fundamentals are even taught in many schools. Microsoft Excel has very basic functions that allow users to utilize it in their daily lives. However, the program also contains very complex functions for equally complex tasks.
The complexities in Excel are more than just learning the "find and replace in Word" option in Microsoft Word. They would seem daunting and intimidating because of the sheer amount and complexity of the functions. There is also so much you can do with Microsoft Excel. From organizing basic data to inputting mail merge data, MS Excel got it all for you.
However, if you feel like you lack mastery in this tool, you can easily learn it by joining some online courses. Excel is a great way to help you organize your daily life and time. You can also learn Excel with Acuity Training.
Don't fret if you're worried about paid classes because you can also check out websites that can teach you the ropes for free! Let's discuss them one by one:
Microsoft has its own page of tutorials for Excel. It can teach you the basics and contains different tutorials. You can find the tutorials divided into categories. This is a good start for those who are beginning to learn how to use Excel.
The categories on their homepage will help you know where to get started. You can also choose to learn how to use the formulas and functions. They can teach you how to import and analyze data.
The website is complete with the tools you'll need to start navigating around Microsoft Excel.
Excel Easy is a website that's great for beginners interested in learning about Microsoft Excel. You start with the basics of the program and slowly engage topics that get more complicated.
For example, they introduce the basic terms and definitions accompanied by respective links. Over the course of your study, you'll also encounter functions, data analysis, and Visual Basic for Applications (VBA).
You'll learn how to make a drop-down list in Excel or highlight duplicates in Excel. It covers the basics you need to know and will ease you into the more difficult lessons!
Mr. Excel focuses on giving you extensive Excel as a program. They have a variety of products you can obtain either for free or by purchase in their online bookstore. Some of these products are "MrExcel: 2022 Boosting Excel" and "Master Your Data with Power Query in Excel and Power BI".
You can also find online courses among the products they offer. From advanced techniques for Excel to acing your job interview in the event that you need to know about Excel.
The variety of functions that each course and product offers lets you decide on how to specialize in the program.
Finally, Mr. Excel also gives seminars or webinars about Microsoft Excel. They can be hired to give a one to two-hour talk about the program. They're definitely dedicated to making sure your people will emerge knowledgeable of Excel.
Excel Hero is a blog where you can find advanced-level information on using Microsoft Excel. Their lessons include VBA and filling PDF forms for Excel. They offer classes on various topics related to Excel.
For example, they have their Awesome Excel Dashboards Course and the Excel Hero Academy. The website also posts challenges that will help you exercise what you've learned.
Furthermore, the website boasts hundreds of downloadable workbooks. This gives you the resources to immerse yourself in the world of Excel. From the Excel definition to the most complex traits of the program, no doubt those books will have something you're looking for.
If you're using a really old version such as Excel 2010, you might even be able to dig up something about it in their sources.
The Smart Method is formerly known as Excel Central. You can learn the basics of Microsoft Excel for free on this website. You'll find sample materials that can instruct you well on things like how to highlight duplicates in Excel and other basic actions.
For more advanced techniques, The Smart Method offers more learning materials for users who are willing to pay for membership. They have materials for essential skills and others for expert skills.
Their homepage also indicates whether the level of Excel skills they'll teach you is for employment purposes. For example, they describe the materials for essential skills for such a purpose. This is because the materials will teach you from the basics to the advanced level required in most jobs.
Contextures boasts a collection of tutorials and resources to help you master Excel. They range from teaching key skills to a variety of functions. They also have several workbooks that you can study.
Furthermore, you can also sign up for their newsletter if you're really dedicated to mastering Microsoft Excel. You can check out their blog for more information and tips on using the program. They show you how to utilize Excel for different purposes.
If you're still running Microsoft Excel 2016, this website is a good source of mastery. The materials are organized by category, not by difficulty. You'll find content that will walk you through how to get started with Excel until the What-if Analysis.
GCF LearnFree.org also has an extra category where you'll find the instructions on how to acquire Microsoft Excel 2016. They put in the extra effort of telling you what are the new features you'll find in that version of the program.
You can even learn about the reference styles. And if you plan to test your knowledge, feel free to take the quiz!
Conclusion
Basic mastery of Microsoft Excel is now a staple in any job application. Companies appreciate people who have good organizational skills. Therefore, mastery of Microsoft Excel will be a plus in your application.
In the age of information, it's much easier to study the complexities of Microsoft Excel. As demonstrated in the recommendations above, there is a load of materials, both free and paid. Numerous websites offer significant insights on the different topics concerning Excel.
There is hardly anything to hinder people now from mastering Microsoft Excel. With the recommendations above, feel free to explore and experiment with the functions of Excel.