Social media is an increasingly important and relevant part of people's day to day lives. In fact, according to the influencer Marketing Hub, there were
4.48 billion active social media users
in July 2021, representing roughly 57% of the world's population.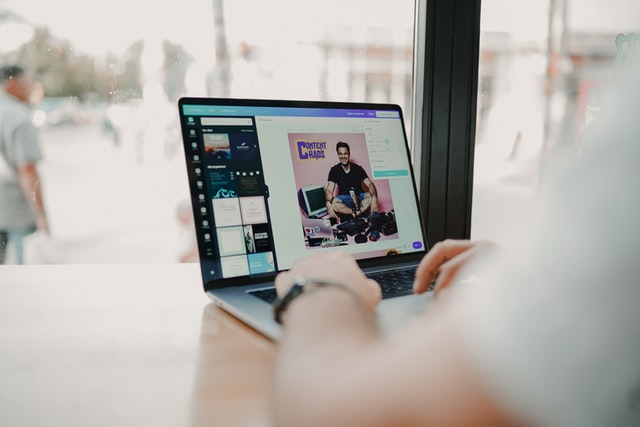 Photo by Malte Helmhold on Unsplash
In today's world, almost all businesses engage in some form of social media marketing. Unfortunately, not all of those businesses engage in successful social media marketing. A huge reason for this is that when they create their content, they use the wrong software.
To take advantage of this, hundreds of companies have released tools, apps, and other forms of social media marketing software. Getting the most out of social media can take a lot of time and effort. Choosing the right tools with the many options out there is vital.
These tools and software all simplify to one extent or another, how businesses spread their message through blogs, Facebook, Twitter, Instagram, YouTube, as well as various other social networks.
Using the right tools for your business's needs can go a long way towards making sure your social media content is a success and as a result, grows your business. To find out which software is the best and at what, read on!
8 Best Software You Can Use to Create Content for Social Media
Great social media not only simplifies the way in which you use various aspects of social media but makes doing so easy for users and if you've got the inclination, fun as well.
1) Use Happy Scribe for terrific transcription
If you're making videos but not doing transcription, you're not doing your video justice.
When it comes to making videos for Youtube, a lot of creators wind up just using YouTube's auto-transcribe feature. While that's a quick way out, it's definitely not the best option.
It's always, always better to upload your own transcript.
When you use your own transcription, you ensure the accuracy of the transcription and can use it to create appropriate captions and subtitles that compliment your videos. And that's incredibly important because videos with subtitles can have a major impact when it comes to viewer engagement. That's why software like Happy Scribe's audio to text translator is so brilliant.
Putting it in numbers, a study by PLYmedia found that viewers were 80% more likely to watch a video to completion when closed captions were available. There are similar stats linked to including subtitles.
Having accurate transcription of your video can also have a massive effect when it comes to your video's SEO, which, as any digital marketer will tell you, is almost as important as the content and quality of your content.
2) Make infographics with Piktochart
Piktochart is one of the coolest pieces of software for marketing out there. It allows you to make stunning, unique infographics that help make "information beautiful".
With a huge range of customizable templates, Piktochart is a very versatile piece of software for content creators of all sorts. Even if you're not using it for social media-focused purposes, it allows you to create presentations, reports, and print designs like flyers and posters all with Piktochart's unique level of customization.
It also allows you to export your freshly minted infographics directly to Facebook, Twitter, Youtube, and more. With both free and paid versions and subscription options available, Piktochart is a must-have for any content creator.
3) Create voiceovers with Murf
Murf AI is a must-have tool for all content creators looking to create and use realistic voices across different ages, languages, and accents without having to hire expensive voice actors.
This versatile program provides you with all the tools you need for voiceover production including the capability to sync video presentations with voiceovers, eliminating the need to integrate a third-party tool.
By converting text to speech with Murf, you'll be able to create incredible, realistic recordings for various purposes ranging from:
Product and explainer videos
Ads and promotional videos
eLearning course modules
YouTube videos and Podcasts
Corporate training
The sheer quality, ease of use, and cost-effectiveness of Murf Ai to create voiceover narrations makes it a must-have tool for all your future projects.
4) Edit with Grammarly
Grammarly is one of the most well-known applications out there.
Bloggers, students, and writers of all sorts have been using Grammarly to fine-tune their writing and avoid embarrassing mistakes. It harnesses the power of AI to scan text for common and complex grammar mistakes and even goes as far as offering suggestions that help improve your writing.
Available on various search engines as an extension as well as a site and downloadable program, Grammarly is essential in today's fast-paced and often editors less world wide web.
5) Create content with Canva
Canva is one of the most well-known pieces of software out there. It's an essential tool for any marketer who needs to create unique images for social media, blogs, and others thanks to its much-lauded content creation tools.
What sets Canva apart from the pack is its appeal as an intuitive, easy-to-use content creation software choice instead of a "pro's only" approach. It has a lot of variety when it comes to templates and object assets but also allows you to create your own so you can make them unique and just as importantly, on-band.
Canva allows you to save brand logos, colors as well as fonts in their brand kit and photo albums which is perfect for marketers who need to stay on brand without needing to go scour their files and folders for these crucial marketing aspects.
Canva also offers an amazing free Design School for those whose design skills aren't up to snuff which can help you go from beginner to pro in no time.
6) Find picturesque pictures with Pexels
While stock photos can often be seen as unimaginative as they are reliable, Pexels is definitely more the latter than the former.
Pexels offers huge swathes of high-quality, hand-selected, curated photos that are perfect for marketers looking for captivating images for their content.
In addition to this, all of its images are Creative Commons Zero licensed which means they are free to use for commercial or public use without attribution requirements.
7) Hone your hashtag skills with Hashtagify
Hashtagify is an amazingly useful hashtag search tool that allows you to check out specific hashtags that you're interested in.
It enables you to look at a hashtag's popularity at the time as well as the trend of its popularity over the last two months. In addition to this, Hashtagify will show you hashtags related to the one you are looking into – both in terms of their popularity and their correlation with the search term.
If you're going to be posting anywhere where hashtags can have an impact on your posts, Hashtagify is a must-have.
8) Use Hootsuite for a holistic approach to posting
While any good marketer relies on several tools to get the job done based on its niche, it's always good to have an all-in-one option. That's where Hootsuite comes in.
Hootsuite can help you in various areas of social media marketing. From scheduling your content, engaging in analytics, monitoring various platforms as well as managing your teams. Basically a full house of marking tools.
Being able to queue posts is extremely important when it comes to regularly post your content. Hootsuite allows you to create your own schedule as well as use the AutoSchedule function to schedule your updates at optimal engagement times. You can fill your queue for days, weeks, months, or the length of your entire social campaign.
One of Hootsuite's strongest areas is analytics, though you need one of the more expensive plans to get the full suite of them. The tool helps you understand social results by drawing on more than 200 metrics to measure performance. Once you've generated reports, you can export them as Excel, PowerPoint, PDF, and CSV files for use within your organization. You can run similar reports to measure team or individual performance.
Hootsuite's software enables you to monitor various social media using custom social streams. This allows you to watch for mentions, new followers, search terms, hashtags, engagement, etc.
If you're part of a larger enterprise, being able to assign different levels of access to your team can be incredibly useful. Especially when it comes to not handing out passwords. You can also assign tasks and approve or disapprove your team's responses to things if need be.
In addition to all of these abilities, Hootsuite is also compatible with over 20 social networks, including Facebook, Twitter, YouTube, Instagram, and Pinterest.
Final Thoughts
Whatever content it is that you need to create, these tools may be the difference between successful, engaging content and content that's bland and easily overlooked. If you are an Instragran user then try Instagram stalker apps to know how users are being benefited by these tools. With so much content out there these days, it's incredibly important to have high-quality content, made with social media in mind.
Doing so on your own can be complex, confusing, and largely up to trial and error.
Luckily, this guide is a great place for those looking to get the maximum impact during their social media campaigns.
Using these various tools will ensure you leave no stone unturned when it comes to creating great, effective content that speaks for itself and connects with users, turning your concept into reality.