A crucial element of any website is its appearance, and your website needs to be visually appealing if you want to attract visitors to your site. The images on your website are a seminal part of making it aesthetically pleasing.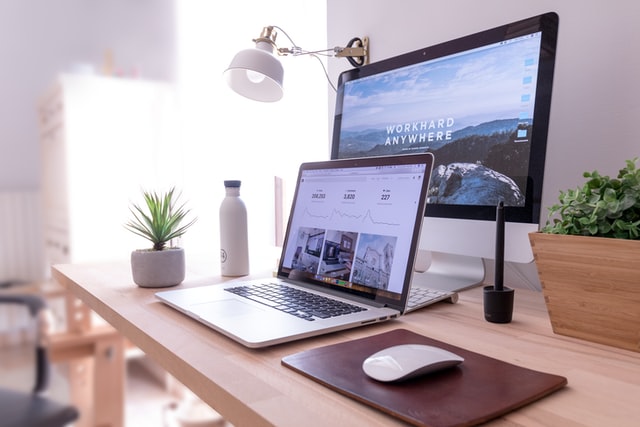 Photo by Domenico Loia on Unsplash
You need high-quality photos that convey that your website is of equal quality. Images will affect your website's design. Pictures will affect SEO (search engine optimization) and where it appears on search engine results.
Humans are primarily visual creatures, so the importance of creating striking images for your website cannot be understated. The following are tips to help you edit images seamlessly and create outstanding visuals for your website:
Source For Great Stock Photos
First and foremost, you will have to source high-quality photos if you will create striking images for your site. There are many free stock photos, but they are often of inferior quality.
Stock photos you pay for usually are of higher quality, so you will have to decide whether to buy or download your stock images for free. The main issue with stock photos is that they are usually not original, so they can be less engaging, especially if a visitor has seen them on other sites.
You may have to conduct comprehensive searches to find unique stock photos that are striking and suitable for your website. Otherwise, you may have to hire a professional photographer.
Use a Photo Editing Tool
After finding high-quality photos, it would be best to customize them for your website and make them more attractive. To do that, you will have to use a photo editing tool. There are many photo editing programs, so you will have to do some research and find the most suitable one for you.
If you want your website to have black and white images with colorful parts that pop, you can use BeFunky to add the color to black and white photos. Choose a tool that makes it easy for you to customize images, as many programs are meant for photographers and designers.
Customizing photos for your site can take time, especially if you manage other aspects of your site, so decide which is the best option to improve the user experience on your site.
Use The Right File Format
When putting up pictures on your site, choosing the proper file format is crucial. The format can affect many aspects of the photos, including customization and color display. It will also affect how you add images to your site.
When saving and uploading pictures, it would be best to have them in a JPG or JPEG format because they are usually of less size than other formats while handling a myriad of colors. PNG format has higher quality photos than JPEG, so if uploading high-quality pictures and your website can take the size, PNG should be the format you choose.
PNG pictures can support a more comprehensive array of colors than JPEG, which means more striking images for your website.
Enhance Your Photos
To have awesome images on your website, you will have to do more than edit them. You will also have to enhance them. Enhancing means altering various aspects of the picture to bring out its best features.
Photo enhancement is a difficult skill, but you can turn the most boring image into an eye-catching piece if you can do it. Enhancing photos includes changing their exposure, brightness, contrast, saturation, and bringing out the details in shadows and highlights.
Adjusting the above elements make images richer in a manner that grabs the eye quickly, which will be great for your site.
Images have tremendous power, including the ability to improve user experience and engagement on your site. You will have to source great pictures, do some editing, choose the right file format, and enhance the pictures to make more striking pictures. If you do, your images will attract visitors to your site like flies to honey.