Magento is a suitable platform for developing competitive eCommerce websites for diverse businesses. It offers various features, such as support for a wide range of currencies and languages. Additionally, it provides an outstanding level of security for order and product management.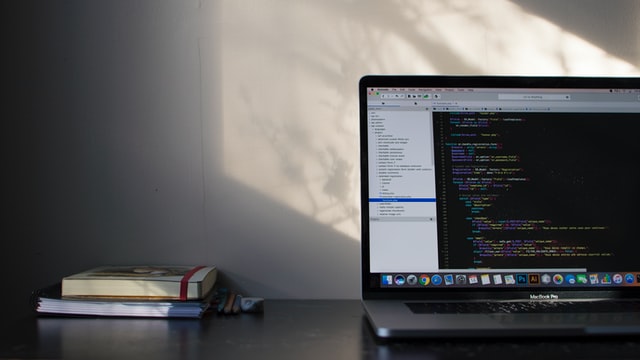 Photo by Emile Perron on Unsplash
To use the Magento platform's potential, you need expertise and technical skills. In this tech-savvy environment, various Magento development companies are available. Therefore selecting the best out of them is a time-consuming task. This blog has mentioned five ways to choose the best Magento web development company to develop a competitive eCommerce website.
Thing to consider before choosing the Magento development company for your project
1) Consider Their Experience Years
Consider the years of experience when selecting a Magento development company. Professionals with more experience and expertise in developing a market-ready Magento website will have more exposure and expertise. Ensure that the firm from where you employ Magento developers has the necessary knowledge and success in eCommerce website development.
2) Portfolio Assessment
Portfolio analysis is the most effective way to learn about a Magento developer's experience and successful previous projects. It will tell whether the company has worked on similar niche projects before. Their prior experience will aid them in better understanding your eCommerce project. They will not only put your ideas into action, but they will also offer you helpful information for the creation of an eCommerce website.
3) Technical Knowledge
Ensure that the Magento developer should be familiar with the tools and functionalities of your project. They should be aware of the technology needed to complete their tasks correctly. You can conduct a brief interview or assign them a short assignment to learn more about their technical abilities. This can help you determine whether the Magento website development firm has the necessary skills and experience to build your eCommerce website.
4) Timely website launch
Experienced Magento developers will swiftly develop desired eCommerce websites without compromising quality. In today's highly competitive environment, you can't afford to delay the launch of your website. As a result, you should get an estimate of how long the Magento website development company will take to build an eCommerce website.
5) Communication Skills
It is essential to check the communication skills if you hire magento developers from the Magento development company. Smooth and regular communication is necessary for timely project completion. You should know about your project requirement and communicate appropriately with the web development company. It is essential to avoid the situation of miscommunication and delays in a project in the future.
Amongst the plethora of Magento development companies available, it is hard to select the right one for your eCommerce business. Therefore, to help you choose the most suitable one, we have listed the top 5 Magento development companies.
Top 5 eCommerce Magento Development Companies
CSSChopper is a well-known Magento development company offering its exceptional services since 2009. Their Magento experts have the technical expertise and experience to provide out-of-the-box solutions. They have extensive Magento platform knowledge and have completed various Magento projects.
Multi-vendor eCommerce development, Custom Magento development, enterprise development, Design to Magento, Magento integration, Magento extension, and migration are just a few of the Magento services CSSChopper offers. They provide end-to-end Magento web development services and provide clients with high-quality solutions.
| | |
| --- | --- |
| Location | United States |
| Founded In | 2009 |
| Website | https://www.csschopper.com/ |
| Hourly Rate | $25/ hr |
| Ratings (Clutch) | 4.9 |
| No. of Employees | 50-249 |
Northern provides complete digital solutions for businesses looking to succeed in the digital age. Northern's main solution pillars of engagement, experience, and commerce work to help organizations improve every touchpoint in their customers' digital journeys.
| | |
| --- | --- |
| Location | London, Canada |
| Founded In | 2015 |
| Website | https://www.northern.com/ |
| Hourly Rate | $150 – $199 / hr |
| Ratings (Clutch) | 4.8 |
| No. of Employees | 50-249 |
For almost a decade, Advox has specialized in Magento. Their team of 80+ developers, project managers, designers, and testers, in Sweden, the UK, and Poland, has developed, designed, and maintained:
Standard eCommerce platforms
bespoke modules (Drop Shipping, ERP, WMS, forecasting modules); standard eCommerce platforms; complicated connections with 3rd party applications;
hybrid B2B/B2C and multi-language/multi-currency shops; (including CRM and CRM systems).
| | |
| --- | --- |
| Location | Poznań, Poland |
| Founded In | 2009 |
| Website | https://www.advoxstudio.com/ |
| Hourly Rate | $50 – $99 / hr |
| Ratings (Clutch) | 4.8 |
| No. of Employees | 50-249 |
HTMLPanda is a top Magento development service provider. It has completed over 15k projects in eCommerce website development since its inception and has demonstrated experience in various technologies, including Headless Commerce, WordPress+WooCommerce, OpenCart, and others.
HTMLPanda's talented Magento developers are experienced and well-versed with the latest development trends. They have experience working with firms ranging from startups to large corporations. They have over 8,000 satisfied customers, including big brands such as Philips, HP, Intel, and Drivania, to name a few.
| | |
| --- | --- |
| Location | Boston, the USA |
| Founded In | 2014 |
| Website | https://www.htmlpanda.com/ |
| Hourly Rate | $50 – $99 / hr |
| Ratings (Clutch) | 4.8 |
| No. of Employees | 50-249 |
Magently is a team of Magento developers who are certified, business-savvy, and, as of 2019, Official Magento Partners. They have worked on a number of projects and assisted small and mid-sized businesses in scaling up.
Magento stores, modules, and custom extensions are all created by them. They have worked with a variety of business models before. Everything adheres to the highest UI and UX standards.
| | |
| --- | --- |
| Location | Wrocław, Poland |
| Founded In | 2013 |
| Website | https://magently.com/ |
| Hourly Rate | $50 – $99 / hr |
| Ratings (Clutch) | 4.8 |
| No. of Employees | 10-49 |
Conclusion
Magento is a vastly used eCommerce website development platform. This is the reason why companies offering Magento development solutions are also increasing in the market. Hence, partner with the right Magento web development company by thoroughly checking its portfolio and expertise. An experienced company will have the required knowledge to help them build a feature-rich eCommerce website. But selecting the most reliable one can be a time taking task; therefore, to help you, we have offered you a list of the top 5 Magento development companies.