PDF is by far one of the most widely-used document formats. Besides being easy to create, they are customizable, easily shareable, and can be accessed using most tech devices.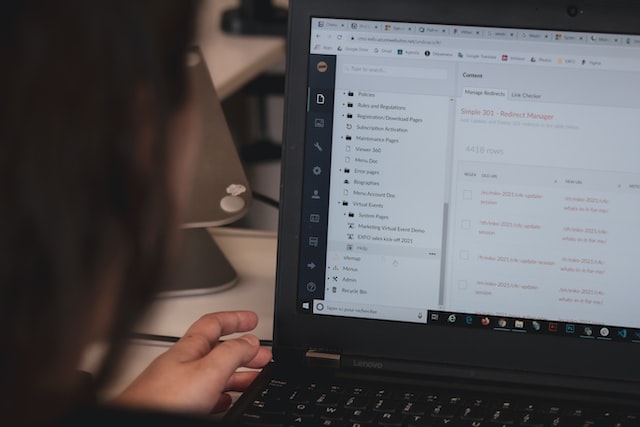 If you're running an online business, however, you may encounter instances where you need to convert a PDF file to a different format so you can fine-tune it, make it easier to share, or ensure compatibility with certain programs.
Read on for some handy tips on how to convert PDFs to different file formats for your online business.
Turning a PDF into a Word File
There are many reasons you may need to convert a PDF file into a Word document. For instance, you may want to edit and update the file contents, perhaps for an invoice. You may also want to make it easy to copy and paste the content to other applications, add images, or remove certain elements from the document.
In these and other instances, all you may need is a reliable PDF to word editor tool. Some of these tools even allow you to convert a scanned PDF document to a Word processor file so you can make the desired edits without needing to recreate it from scratch.
Converting PDF Files to Image File Format (PNG, JPG, etc.)
One thing about PDF files is that they can sometimes be too large to share with a client or business associate as an email attachment. Moreover, certain websites, online platforms, and team collaboration tools may not accept files that exceed a certain size limit.
Some will only accept documents in image formats such as JPG, PNG, and TIFF, which are obviously smaller in size compared to their PDF counterparts. In these instances, you'll need a tool that can help you convert PDF files to Image file formats.
Common PDF Conversion Tools You Should Know About
As an online business owner, it is essential to equip yourself with tools that help make your everyday operations smooth. And if you constantly deal with PDF files, it's good to learn about different PDF conversion tools so you can choose the one that best suits your needs. Below are some popular options you should know about.
1. MS Word
While this might come as a shock to many, you can indeed use MS Word to "convert" PDFs. You simply have to right-click on a PDF on your PC and select "Open With> Microsoft Word" from the drop-down menu. The slight downside with this option is that conversion takes time, plus not everything in your content will look proper.
Inserting and removing paragraphs is also likely to distort the content flow and graphics, making it a tedious and time-consuming task. This method works best when you need to convert PDF files with embedded text for purposes of copy-pasting.
2. Adobe Acrobat Pro
If you need better results, Adobe Acrobat Pro is a powerful tool for converting PDFs to different file types. With Adobe, you can turn PDFs into Word documents, Excel spreadsheets, HTML, and even PowerPoint. You simply have to open the PDF that you want to convert, click on File>Export to, and then select DOCX or the format you need to convert it to.
While its results are not far from perfect, the biggest downside with Adobe Acrobat Pro is that it can cost you as much as $270 or more per year.
3. Online PDF Converters
Including Adobe's free trial version, there are plenty of online tools that can help you convert PDFs to different file types. All you need to do is upload a PDF, select the desired output format, and you'll have the converted file in no time. The problem with this option is different tools may provide different results, so it's important to use one that's been tried and tested.
4. PDFelement
Another viable solution for converting PDFs to different file types is using a desktop application called PDFelement, whose outputs include Word, Image, and ppt. It also boasts a host of other features, including PDF creation templates. Just like Adobe, however, these programs will cost you money.
5. Use a Cloud Storage Service
Next on, cloud storage services such as Google Drive and Dropbox can also help you store and convert PDFs to different file types. With these cloud technology tools, all you need to do is upload your PDFs to the cloud storage service, select the desired output format, and you'll get the converted file in no time.
Some of these services are usually free for starters, but you'll need to upgrade to a paid plan once you hit a certain data limit.
6. ABBYY FineReader 15
If you constantly find the need to convert scanned PDFs to editable documents and other file types, ABBYY FineReader PDF can be worth a shot. It comes equipped with an OCR engine that captures the contents of a printed scan and converts it into text you can edit.
Unlike most other tools of its caliber, it also has an error-checking feature that lets you find and fix errors before exporting the copy to your desired file format. But as anyone would expect, the Standard version costs $100+ whereas the corporate version costs $173+ as of 2022.
With the above tips in mind, converting a PDF to another file format shouldn't be a buzzkill. There's an endless list of tools to choose from depending on your specific needs and budget!