In recent years, SaaS (Software-As-A-Service) products have gained significant popularity due to scalability and other advantages. This type of software is hosted on cloud platforms so that businesses can deliver their services to end users over the web.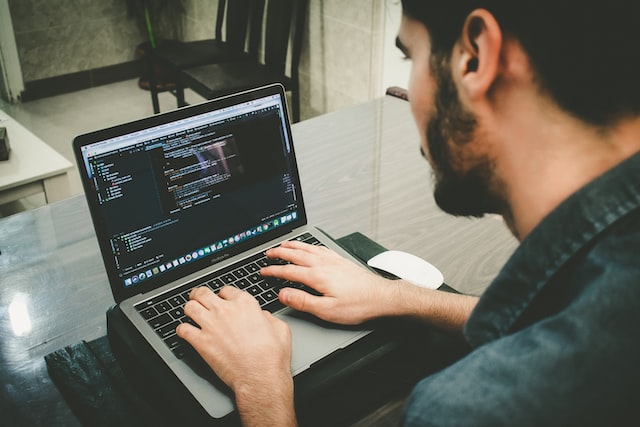 Photo by Danial Igdery on Unsplash
SaaS app developers for hire are an integral part of a company that provides web-related services.
However, due to the demand, these developers are not available that easily. However, with the proper knowledge and hiring steps, you can find SaaS developers.
This article is designed specifically for SaaS startups who are looking to hire a SaaS engineer. While we cover how you can do that, consider reading about SaaS software developers in detail so that you can be on the same page.
What is SaaS (Software-As-A-Service)
Before talking about SaaS developers, it is essential to know what SaaS actually is. SaaS or Software-As-A-Service is a model of cloud computing where a third-party user hosts an app and provides users with state-of-the-art services over the internet.
Most of the time, the SaaS business model works on subscription. These services are accessed by users via web browsers or applications. SaaS is the brainchild of ASP (Application Service Provider), which came into being back in the 1990s. ASP's role was to manage a business's applications and help them reduce costs.
The major difference between ASP and SaaS is that, with SaaS, businesses can provide their own services rather than third-party applications.
Another point to consider is that ASP deals with a client-server application, while SaaS has the power of accessing the service using a web browser only.
SaaS Developers- Who Are They and What Do They Do?
All that chit-chat that we mentioned in the above section is only possible because of the SaaS engineer. These developers have profound knowledge of different IT fields, along with marketing strategy and advertising niches. SaaS engineers for hire are familiar with monetization steps and the technology stack that will be used for developing that vision into an actual product.
SaaS developers create products that are able to communicate with other services using APIs. Plus, scaling the product, securing it, and making it reliable for end users are also tasks that SaaS software developers for hire perform.
These developers have knowledge of
Programming
Agile development
Cyber Security
Cloud Tools
Data Management and Design
SaaS App Developers for Hire- Steps To Land Perfect Candidate
Most businesses make mistakes when they are about to hire a SaaS software programmer. But you won't belong to that list because we have mentioned the right steps for this whole process. Let's see what this section has to offer.
Outline The Scope of the Project
There is no point in starting the hiring process if you don't know what you want from this whole project. For that, first, you need to bring that vision on paper. For instance, write questions such as why are you developing that project? What will it get to the table? Who will be the audience? What is the design prospect? How will the money be regulated? Whether a team of SaaS software developers for hire will be needed or a single one.
The idea behind telling you this is that it will clear the air and land you on what you want. Keep in mind that this is a crucial step, so make sure you follow it.
Start Hunting for SaaS Developers
Once you have answers to all those questions, you are ready to take this to the next level. See, SaaS developers are in demand, meaning they won't come looking for you. So, the bottom line is simply posting a vacancy won't be for you.
It is in your best interest to expand your networking and reaching to contacts to find suitable recommendations. Another option is to explore SaaS community groups on social media platforms. That has been an enormous help for many startups.
If that is not enough for you, you always have the option to ping hiring agencies. Tell them your requirement and they will hunt for you.
Interview the Potential Candidates
At this point, you'll have a detailed list of candidates along with their work experience, skills, reviews, and more. This will help in scaling the technical interview. Interviewing the candidates will further help in deciding whether they are fit for your project or not. The interview process can become a hectic task. However, it will be worth it in the end.
Onboarding Process
When you hire a SaaS engineer that you have finalized, make sure to complete the hiring process. That includes getting signed on NDAs, agreements, and so on. After that, introduce your employee to the workflow and the rest of the team. 
And that is how SaaS app developers for hire are onboarded into the project. Yes, it seems easy, but it is not. Sometimes it takes as long as six months to find SaaS developers. Don't worry; everyone is hiring, and you can too.