Do you want to increase your brand's visibility but lack time and resources? You do not have to spend hours creating new content.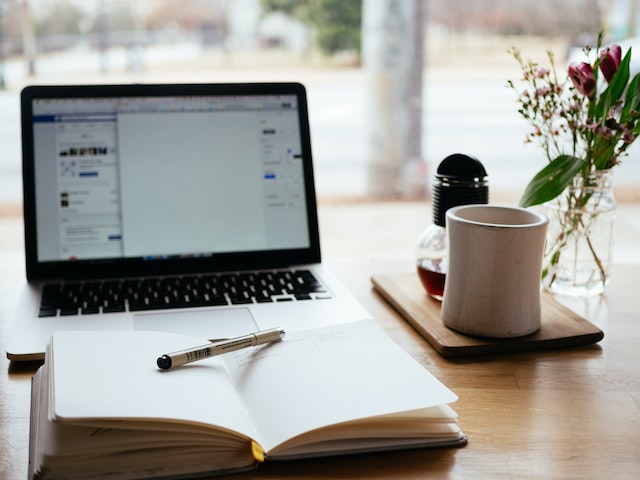 Photo by Nick Morrison on Unsplash
You can freshen up and remarket your existing content's back catalog. This offers the same effect while increasing visibility. It can also generate leads and convert them into buying customers.
Creating fresh content is sometimes a big challenge if you are a new freelance writer or blogger. While you can generate creative ideas, your audience does not discover them. In some instances, you picked the most selection of words, but your readers unnoticed them.
It can be discouraging and frustrating to produce the most frequent and freshest content, but they remain underutilized and under-read.
Don't worry; there are several ways to prevent your content from rotting away. What's more, you will learn how to improve your existing content.
Tips to Make Most of Your Existing Content
Before recreating and remarketing your existing content, you will need to determine the goal you want to achieve.
Do you want your content to serve as a tool to target multiple sets of audiences?
Do you want to republish it to break down some information?
Do you want to avoid losing some information in that content in the pile of posts you have created?
No matter what your reason is, you can get the most out of your existing content with the following tips:
1) Add Visuals
Online users usually favor content with visuals. For example, if your content lacks visuals, you can use infographics, especially on white paper.
However, it is best to understand your target audience before switching your content. That way, you will know if incorporating more graphical displays than texts helps keep them engaged. If yes, ensure to use the right keywords and visual displays in your infographics.
Aside from infographics, you can also use other displays, like illustrations, photographs, or interactive media, to catch the readers' attention.
2) Render Differently
You can render your content in different ways. It can serve as a redirection tool for your website's error page. You can also use it as an inspiration in generating newsletters, eBooks, videos, podcasts, etc.
Once you engage your target audience differently, they get an alternative way to acquire helpful information they do not want to miss. Then this gives your content an easier path to reaching a wider audience.
3) Update Relevant Keywords
When boosting organic visibility through SEO content optimization, keyword research would help a lot.
Have you not yet conducted keyword research? You can start by answering the most searched queries related to your writing. This helps improve the reach of your content.
You can take advantage of Google Trends to know how popular the topic you wrote about is right now. From there, you can tweak it as necessary with relevant keywords.
It is recommended to rerun your original keywords using tools like SurferSEO to ensure they are still relevant. If they are not, start updating them. For more information about this SEO tool, check out this SurferSEO review.  
4) Learn from Readers' Feedback
If your existing content has a comments section, you can use them to gain new ideas on improving and managing your content. This can also give you directions on the best way to generate new content from the existing one.
Check all your readers' comments and feedback and determine if they have mentioned how they feel after reading your post, whether or not it helped them, or if some sections were unclear. The information you will gather will guide you in creating new content out of the existing post.
5) Use Internal Links
Internal links will help Google and your readers locate your valuable resources. Linking content to relevant pages and vice versa is an effective method.
As with the call-to-actions, do not overdo them. If you do not feel confident, you can introduce a carousel that links to relevant topics, resources, guides, and articles toward the end of the content after your CTA.
6) Reword the Existing Content's Title
Your title may be relevant at some point. However, since digital marketing constantly evolves, it may now be irrelevant.
You can quickly recreate the existing content titles using tools like Magento development. These tools get analytics from old content titles. This gives you an insight into which title requires editing to convey the message better or which one receives the most clicks.
7) Update Information
Updating your content information is the best way to demonstrate maintenance towards what you are posting on your website.
There are new information and ideas about the topics you have already published, and use them to update your content. Rather than leaving your old content outdated, update it to stay relevant.
8) Improve Credibility
You can make a few adjustments to your existing content to improve its credibility. Remember that when readers see your content as credible, they are more likely to trust your other writings.
Here are several ways how you boost your content's credibility:
Update data sources 
Fact-check to see if anything has been changed
Insert quotes from experts around your topic, niche, or business 
Add author bios to show your skills
Add refreshed and published date stamps 
9) Combine Content
You can repurpose multiple contents into one source as long as they are related. For example, if you wrote three blogs about cybersecurity programming, cybersecurity threats, and the importance of cybersecurity, you can combine them to make one in-depth guide.
Meanwhile, if your content seems large, you can divide it into smaller pieces. For example, if you have a large whitepaper, you can turn it into five blog posts. Do not forget to link it to the original copy.
Every time you divide or consolidate content, refresh the data to ensure all necessary information is up-to-date.
Final Thoughts
Your old or existing content is not a waste; you can use the above tips to know how to make the most of it. From adding visuals to combining relevant content, you can create more valuable and relevant topics to attract more readers.