Product personalization has a different fan following. There is almost no one who doesn't love a personal touch in a product they order. Did you know?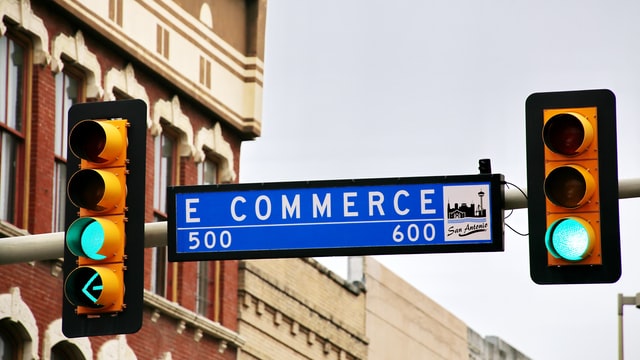 Photo by Mark König on Unsplash
The tool that has made it possible – Magento Product Configurator is the reason behind the surge in eCommerce sales lately? Yes, personalization is a win-win for all so let's understand how it is making a huge difference in the eCommerce world.
The Love For Personalization – Explained
Customers have got the taste of personalization in products and now they are not ready to let it go.
Product customization has changed the way customers shop. If the products they are planning to buy are available for personalization, they opt for the same rather than the standard ones even if it costs them more or takes longer to reach.
Such is the love for product personalization among customers today. Thus, to satisfy such tastes and preferences of customers, brands are implementing Magento product customizer into their eCommerce store which has bought a drastic change in sales and also proves how simple product customization can change the game of sales in this competitive eCommerce market.
Here are some stats:
There are just a few numbers but the fact is that both customers are marketers are in love with personalization and it seems to be a long-term relationship which ain't going to break up soon. Jokes apart, it's time to understand in detail what exactly product personalization is? What is the process and Why is it so in demand these days?
What is a Product Personalization Tool? Why Is Personalization So Important?
Personalization is a broad concept. It doesn't simply mean that the customer gets to change the color of the product into his/her favorite one or to write one's or someone's name on it, personalization in eCommerce refers to the customization of a buyer's entire retail journey. It is a way of ensuring that the customer finds only the most relevant product to choose from.
To do so, there are tools specifically designed for the job known as Product Configurator or Product Personalization Tool that provide fully-customizable e-commerce experiences and promise great customer satisfaction.
It is the power of product customization that has made it possible for customers to customize any product like t-shirts, mobile covers, mugs, candle packaging, etc., as they like using accessible features like colors, designs, font styles, text colors, patterns, etc.
Now, if you ask is personalization so much important? Won't people buy the products as it is offered to them? Well, yes there are a few who won't mind buying the product as it is but, the problem with showing your customers generic products while your competitors are luring them with personalization results in you running the risk of pushing your customers towards decision paralysis.
After a few times, your significant portion of customers will become frustrated that they cannot find what they're looking for. Moreover, personalization is not just for customers but it benefits the sellers as well which leaves behind no reason not to implement a personalization tool.
How Does Product Customization Tool Improve eCommerce Sales?
Personalization not just drives customers to shop but also shapes the business as well. How?
1. By improving customer's shopping experience
The shopping experience is what matters the most to the customers and if that is more personalized then you don't have to worry much about the sales. Place the complete design process in the hands of the shoppers, and allow customers to personalize their product and feel valuable of their preferences.
By letting them determine how the product must appearance and feel, what colour the product may be lined with, the textures of the interior, the capacity to feature textual content or images, and plenty greater you may make their purchasing revel in greater non-public and exciting which could cause their shopping for decision.
2. By increasing customer loyalty
It does not even take a moment for a customer to switch to another brand if they are not satisfied with yours. Hence, it is important to offer them something that makes them keep coming to you for more.
With Magento 2 product designer, you can offer your customers a wide range of customization options, out-of-box edit features, unlimited access to design products, a 360-degree view of the product to get a personalized look and feel, etc., and stand ahead of the competition.
3. By keeping them engaged
Customer engagement is a must in the times of online shopping because people have countless options to shop from and if you want your customers to stick to you, you got to keep them engaged via social media contests, interesting offers, personalized messages, push notifications, product recommendations, etc. Such acts will not attract them to shop but also keep them stay loyal to you.
How to Integrate the Customization Tool With Magento Store?
Although the Magento eCommerce platform is enough to serve customers due to its extensive features, adding extra powers to it won't do any harm to anyone. Due to this simplified operation, it attracts fierce competition which is why you need something to stand out from the crowd and draw attention to your brand and that is the Magento designer tool.
One such Magento compatible API-driven online designer tool is DesignO which is a plug-n-play online graphics designer powered with centralized print management software that not only integrates with any eCommerce platform (including the one you're using now) but also works for all businesses – B2B and B2C.
It can be easily integrated with any eCommerce, ERP, MIS, CRM, or other systems. In fact, many popular platforms are now coming pre-integrated with DesignO, including Magento, WooCommerce, Shopify, BigCommerce, Shopware, OpenCart, PrestaShop, Odoo, and more. You simply have to install the DesignO plug-in to your existing eCommerce store and get started with your online print shop right away!
Why DesignO Magento Design Tool?
DesignO plug-n-play online design tool is an ultimate weapon for anyone wishing to offer product customization to customers without any complexity. It needs no prior preparation or knowledge to operate it. One can simply integrate it and quickly and easily turn one's online shop into a fully operational web-to-print storefront.
Adding DesignO to your store gives you returns more than you invest in it in the form of sales, conversions, customer retention, etc. DesignO is not just a Magento product customizer, it is more than that because it comes with complete order management tools – from pre-press to ready-for-delivery. It also includes efficient print workflow tools, a comprehensive job calendar, and an easy-to-use dashboard, so you can always have a real-time, 360° view of your business,
DesignO is for everyone using which one can easily create any artwork from single/multi page print products, wide format and custom size products (banners and signs), labels and stickers (regular and die-cut stickers), packaging, boxes, photo products with photo books, all types of apparel and merchandise, to social media/digital graphics and more.
Below is 2 sources to search and purchase:
Magento MarketPlace: https://bit.ly/3Ic7NUs
Official Website: https://bit.ly/35RxBs8
Key Features of DesignO
Fully mobile responsive and fast-loading design tool
Offers 3D preview and ready-to-print vector output files in PDF and CMYK
Robust pricing engine to configure complex pricing sheets
Feature-rich back-office software with dashboard, reports, order management, print workflow, and job calendar
Guaranteed to work for all printing products
Pre-loaded templates, fonts, and clipart
Design tool with built-in localization to match your language and currency
Built with module-based architecture
Easy integration with any other software through the API, including CRM, ERP, or MIS
No limits on scaling your eCommerce platform with any team
Backed by a team of experts with 10+ years of Magento development experience
Personalized design studio includes your brand name and logo
How To Install DesignO Extensions From Magento Marketplace, DesignO Video Tutorials from DesignNBuy
https://www.youtube.com/watch?v=-0zZIUViTkA&t=9s
Final Thoughts
Personalization is the future and it's high time to offer the same if you want to leverage sales before the competitors catch on. Since it is more clear than ever that a unified and personalized shopping experience across multiple online and offline channels has become the mantra for repeated sales conversion, for any brand, integrating Magento design is the only way out.
Now that you know what the fuss is all about, what are you waiting for? Check out DesignO now and get started with it because your competitor might be already wooing your customers while you are thinking about it.