Social media is the major place for the development of digital marketing. It is crucial to gather data and analyse it in an efficient way in order to get pragmatic insights from it.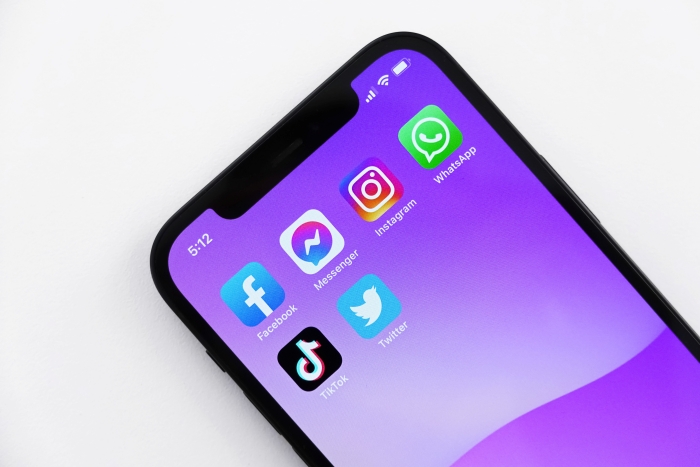 Photo by Jeremy Bezanger on Unsplash
Social media has grown into a huge stock of data in various forms and now it can be called Big Data. Nowadays the amount of information is growing at the fastest speed and brings tremendous outcomes. The opportunity to control and work with big data gives a chance to access more authentic information and improve the statistics of the performance for many major businesses. Anyway, managing big data is not an easy task, and decent data integration can be a great tool for attaining top-quality information and being able to apply it to your professional demands.
What is Big Data in Social Media and Its Benefits?
Big Data in social media is data sets containing details about users' preferences and behavior, that are used by marketers to provide users with a personalized experience. Marketers place pixels on the links in order to collect information about the users who've followed them and to track users' further activity.
Big Data analysis provides businesses with numerous benefits:
Ability to offer personalised user experience: Big Data anal helps social media marketers better understand the pains and needs of the consumers, and eventually offer them the best-fitting solution.
Chance to improve ROI of social media campaigns: With Big Data marketers can analyse the performance of their campaigns and optimise it for the best results.
Opportunity to make well-informed business decisions: By learning useful insights about user behaviour and overall market trends, companies can make data-driven decisions about their future strategy.
What Is Data Integration?
Data Integration is an operation of combining data from different sources into a single data set. Integration starts with such steps as cleansing, ETL mapping (Extract, Transform, Load), and transformation. Data Integration implements analytics tools to create operative business intelligence. In the most common data integration process, the request for data is sent to the master server. When the data is drawn out from external and internal sources, it is placed into a single unified data set, worked on, and is handed to a client to use it.
The Role of Social Media in Big Data Formation
The Internet is becoming a must all around the world. Based on the information published by We Are Social about digitalization, it has been stated that more than 4 billion people globally use the Internet, which is over half of the world's population. It has been reported that more than 3 billion people, or 42% of the population, are eager social media users. 
Online social media is presented to be a crucially significant place for Big Data origination. The main role plays online social network websites, such as Facebook, MeWe, MySpace, multimedia sharing websites, for example, Youtube, Instagram, and Pinterest, as well as microblogging websites, such as Twitter. These websites are trendy in all parts of the world and their usage by millions of people in a blink of an eye generates big amounts of data.
Big data can come in different ways, such as from shared pictures and videos, posts, cell phone GPS records, purchase transaction history, and different others. This is big data and it is characteristic for it to be high-volume, varied, and being gathered at a high speed. Every second billion people produce and use up this self-generated data, which usually is unstructured.
Social media is a platform where people express their opinions about different topics, trends, and products. By applying data mining techniques to social media data, companies can track the satisfaction of clients and develop some new business plans to meet the needs of the audience.
Challenges of Big Data Analysis and Social Media Mining
The quality of provided data can be questionable, so the integration of the datasets may not bring a high-class result. The problem of social media big data is that the opinions from there are often biased when the talk is, for instance, about some online blog illustrating information about the personal attitude to certain products. In fact, online analyses include mainly negative comments as individuals feel free to express their complaints online other than in life. Also, live reviews include excessively positive feedback on products and services as for consumers it is not easy to express their dissatisfaction publically, so the answers can be not sincere.
Data integration is essential in solving those problems, moreover when the data is provided both in structured and unstructured forms and has to be analyzed from different sources. In the majority of cases, the efficient integration of multiple datasets is an elaborate task and it is important to choose a database, which will be reliable, and start taking full advantage of social media big data integration for better decision-making for your business.
Successful Approaches With Social Media and Big Data
You can see that social media is a chest full of treasures of unstructured data and when you are able to analyze it, you can build a top strategy for your work field. With the help of data integration, you can use the data provided to identify your target audience and perfect timing for them to create products and services to cater to their needs and wants. You will see what your target audience is interested in and will be able to develop the brand and lead generation in a way to satisfy them.
Social Media Activity
The trends in social media activity definitely exist. Some people check their Facebook feed while having breakfast in the morning and others spend half of an hour every evening watching funny videos on TikTok. Such trends are critical for data analysis. You can see the activity of your audience and categorize them based on their activity period and time spent on certain platforms.
For instance, if your target audience is teenagers, you may find out that their highest activity is in the evening. This will give you a hint that you must post information at that time of the day to get most of the responses. With a social media proposal, you will have access to more followers and an increased chance of getting noticed by new clients.
Anyway, there is a smaller percent of your target audience that is active in another part of the day, and it's a mistake to try and reach them at the same time as everyone else. To have the benefit over the competitor companies, you need to push some posts in the slow hours too, as the shorter number of people online in that time will find them useful.
Conclusion
Alternatively, you can also use your own data to produce targeted content for your social media platform. For example, using text to image api you can leverage your product and service data to auto-generate marketing images to promote your company on all social media platforms.
Big data integration from social media is becoming a crucial point for the business in order to get valuable information about your target audience. You should be able to rely on a good database for storing and working with data, have skills to analyze the accessible info, and in this way, it will work to your advantage and will help you reach your professional goals.