What's the best way to make more money through your ecommerce store? No, it's not getting more customers. It's actually getting the people who are already shopping with you to spend more. If you think about the costs of running a retail business, you'll quickly realize why.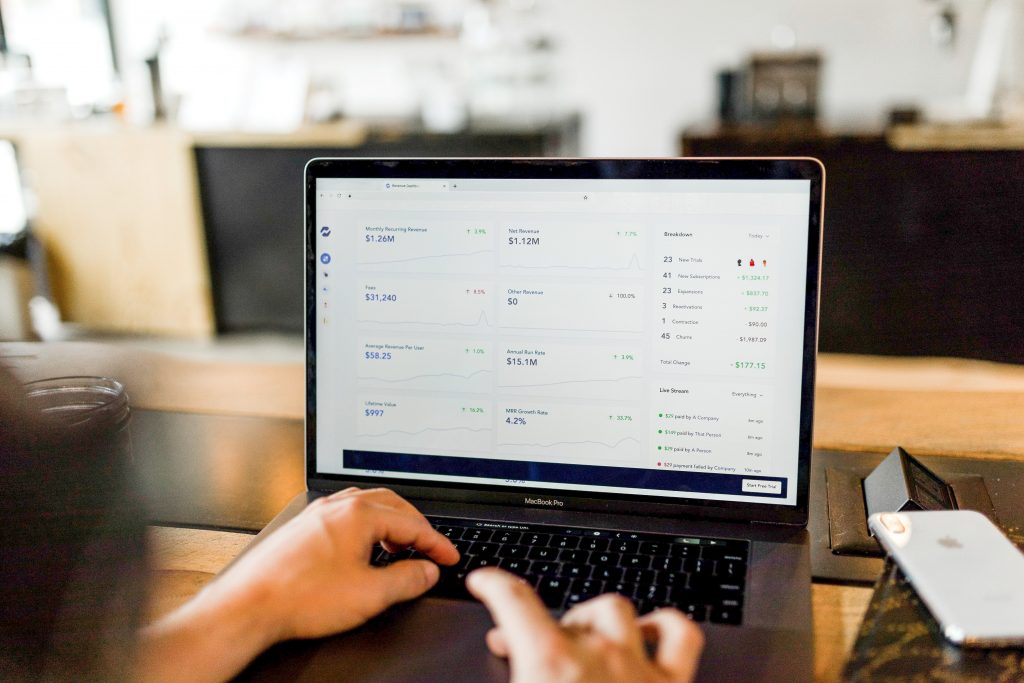 An ecommerce sale isn't just something that happens online. Unless you're in the business of dropshipping (and even then), there's a lot of work involved in getting products to their new homes. And that work is costing you money.
The bigger the number of sales you make, the more of this type of work you'll need to finance. And although the revenue could cover it, you could also be keeping more of that money for yourself (or for investing in your business). The best way to do so? Increasing your website's AOV.
What is AOV & How to Calculate It
AOV stands for average order value and equals the median amount of money people spend when shopping through your website.
To calculate it, all you have to do is take your total revenue and divide it by the number of sales made. For example, if your total revenue, so far, has been $10,000 and you have made 100 sales, your AOV is $100.
Now, a lot of business owners don't feel like increasing, or even tracking AOV offers a lot of benefits. And, sure, if you're making 4x what you're investing in your products and are handling a lot of the work yourself, you may not feel the need to be frugal. But increasing profits is not all that comes from boosting AOV.
For one, maximizing the amount of money people spend in your store could help you get more money out of your marketing campaigns. Imagine if you managed to get ROAS as high as 10x vs. the standard 2x. That's a lot of funding that could go towards your next line of products.
Secondly, increasing AOV could help you prevent or, at least, minimize losses. Not only do shipping costs add up, but so do product storage, packaging, administrative work, and transaction fees.
Simply put, sell more at once, and you'll save more for whatever you feel is the next logical step in running your ecommerce business. The following are the best ways to increase ecommerce average order value.
Tips for Boosting AOV
1. Free Shipping Threshold
One of the simplest ways to incentivize shoppers to spend more in your store is to offer free shipping above a certain threshold.
According to Inves, stores that offer free shipping see 30% bigger AOV. Even more impressively, 93% of consumers feel encouraged to buy more products when there's a shipping threshold advertised.
But the best part about this strategy is that it's really easy to implement. If you look at the Transparent Labs website, you'll see that the $150 free shipping threshold is advertised via a banner on the homepage. Yes, it's a simple strategy. But the thing is, it works!
Source: transparentlabs.com
2. Tiered & Volume Discounts
Another great way to boost AOV is to allow customers to save when they buy more than a single unit of the same product.
If you decide to go with tiered pricing, you're choosing to offer a discount on any item above a fixed threshold. The standard "buy 2 get 1 free" deal, such as the example from Target below, is a great way to do that.
Source: target.com
Or, you can encourage consumers to spend more by offering a percent off on their entire multi-unit order.
3. Limited-Time Offers
If you're looking to appeal to your audience's fear of missing out, it's not a bad idea to do so with limited deals.
According to Strategy, millennial consumers are 60% more likely to purchase within 24h after experiencing FOMO. And, you can use this tendency to get your buyers to spend more.
By introducing limited-time offers in your ecommerce store, you can significantly boost AOV.
Check out what Adorama does on its homepage. This brand has several timed offers going on. There are its daily deals, displayed along with a countdown timer. And the site's hero images offer impressive savings for bundles purchased before the end of the month. Both strategies work on their own, but they also have a strong impact because they are so cleverly combined.
Source: adorama.com
4. Display Cross-Sell and Upsell Offers
Let's assume that a website visitor already has the intention of buying a product. But why not get them to spend more if they're already there?
By displaying cross-sell offers, as done below by Instacart, you can show relevant recommendations that will do more than just boost your revenue. These suggestions can also have a positive impact on the consumer's entire shopping experience. After all, a person coming to your store to buy coffee really might enjoy being reminded to get their favorite brand of tea as well.
Source: instacart.com
Or, you can upsell by pointing out the benefits consumers get by choosing a more expensive product. No industry does this better than tech, as you can see in the example from Xbox.
Potential buyers can choose between two options – paying $499.99 immediately or 24 installments of $34.99. Anyone who does the math will see that the second option is $350+ more expensive, but it offers the perk of getting an Xbox Game Pass Ultimate.
What's interesting, however, is that the same perk can be bought for as little as $1 for the first month and can often be found on sale.
Source: xbox.com
5. Highlight Value
If you're looking for ways to increase AOV while adding value to your customers, it's not a bad idea to create product bundles that offer savings or convenience. There are a few interesting ways you can do this, whether by bundling the same item for savings or creating product packs that meet more than a single consumer need.
The best part about this strategy, however, is that you don't need additional software solutions to put it into action. All you need to do is create an item called "Value Bundle," as done by Drink LMNT, and you're good to go.
If you have the resources, you'll do well to present it in as fun a way as LMNT does. But even if you don't, you're still bound to see great results.
Source: drnklmnt.com
6. Flexible Returns
Last but not least, if you're looking to encourage your audience to spend more, consider making the shopping process as risk-free as possible.
Statistical data shows that offering free returns could encourage people to buy from you. Even more, 27% of consumers would purchase an item that costs $1000 if offered free returns.
So, if you have a returns policy in place, advertise it on your website. As you can see, Gymshark makes it really easy for potential clients to make a purchase, reassuring them that they have as much as 90 days to make up their minds about a purchase. It's a simple strategy. But it definitely works when it comes to encouraging people to buy from them.
Source: gymshark.com
Conclusion
There are plenty of strategies you can implement to increase ecommerce average order value. But the best part is, you don't have to choose just one.
By combining a few of the tactics mentioned above, you can attract new buyers and even keep old ones coming back. And here's the thing: even if you disregard your initial goal of making more from every sale, you'll still see a boost in conversion rates. So, what you'll be getting is not just a higher AOV. You'll enjoy an increase in your total revenue as well.