For small business owners, mastering the art of sales is essential for success.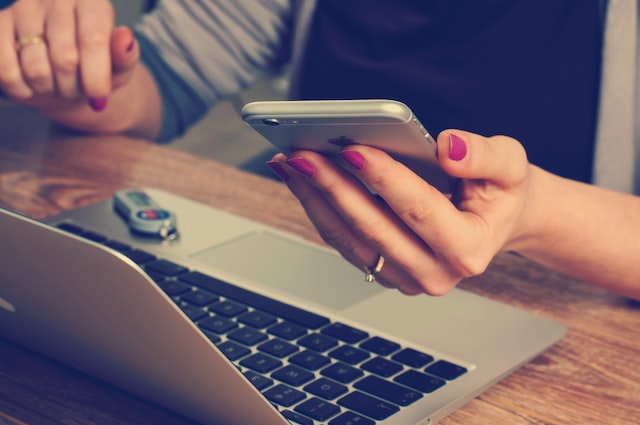 Photo by Firmbee.com on Unsplash
Whether your company operates online or in a brick-and-mortar space, being able to identify and engage potential customers with precision can be challenging—but it's absolutely critical if you hope to multiply your profits.
70% of sales managers in the US agree that the ability to adjust quickly to changes is the most important factor for success. So, if you're looking to increase your sales, implement the following tips today and see the results for yourself real soon.
Establish Your Unique Selling Proposition
A successful small business needs to have a clear, unique selling proposition that sets it apart from competitors. This is how you create an extraordinary and unforgettable experience for your customers.
To get started, reflect on the strengths of your company. Is there a way to market yourself to emphasize why you are worth choosing over the other options? Emphasize the unique features or services your business offers that distinguish it from others in its industry; this can be anything from customer service to product quality.
Thinking of ways to stand out in the competitive landscape can be challenging, but with a bit of creativity and planning, establishing a distinct and remarkable selling proposition can offer your company significant benefits in the long run.
Develop Relationships With Potential Clients Before Even Making a Sale
Developing relationships with potential clients before making a sale is a powerful tool for any business. By getting to know their needs, interests, and preferences, businesses can create a personalized experience that will make them feel valued. Additionally, creating a winning sell sheet with pricing, product or service details, warranty information, and any additional services offered can help to further interest potential customers.
Getting to know potential clients well and building a strong relationship with them helps build trust and rapport, which can lead to more business. With this strategic approach, businesses can create lasting customer relationships and increase their chances of making successful sales.
Use Technology to Stay Connected With Customers
Technology has made it easier than ever to stay connected with customers and keep them informed of new products or services. Whether through automated email, chatbot conversations on social media platforms, or other digital messaging tools, you can build relationships with your customer base in remote settings.
Take advantage of the tools available to you to increase engagement and offer customers an experience that is enjoyable and personalized. After all, staying up-to-date is key when it comes to keeping customers happy, especially for a small business.
Follow Up Consistently With Prospects
Following up consistently is one of the best ways to get your small business noticed. You can reach out periodically via email or call to make sure prospects are aware of what you have to offer. Don't worry about being too persistent; just remain courteous and mindful that each person is different and will require varying levels of attention.
Try setting reminders on digital calendars so that you won't forget to follow up with any potential clients, and remind them why they should consider giving your business a try. By following up consistently with prospects, you'll increase awareness of your company and products, as well as draw new customers in to help your small business grow.
Provide Incentives for Customers
Offering incentives to customers is a great way to boost your small business sales. Whether it's a discounted rate or a free shipping offer, providing discounts and promotions can help draw in new customers while keeping your existing ones satisfied.
An incentive will also enable customers to buy more and increase their purchase value. Most importantly, even if these deals hurt the business pocketbook, offering them will give you a strong edge over the competition. Promotional offers are key in driving growth for any small business that wants to gain new customers and stay ahead of the competition.
Bottom Line
These five sales tips offer an excellent starting point for any small business looking to grow its customer base and increase sales. By focusing on creating meaningful relationships with customers, understanding their needs and expectations, and leveraging technology to streamline processes, business owners can ensure their sales efforts are effective and efficient. With the right planning and execution, these tips can help small businesses reach their goals and maximize their potential.