Online shopping is more popular than ever. Online sales are increasing exponentially, and half of them come from small online stores.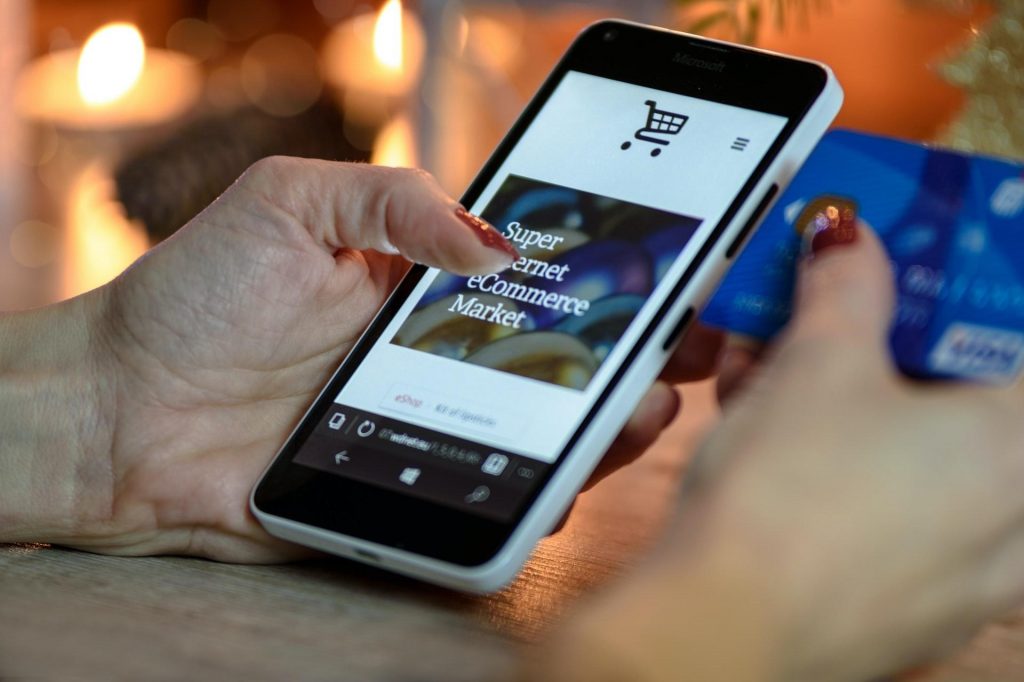 Image from Pexels.com
The industry is booming and if you do it right, opening an online store takes a step closer to early retirement. However, there's one thing that eCommerce entrepreneurs tend to overlook, and that's security.
If you want to run a successful online store, you need to think about security. There are several eCommerce threats you need to protect your online store from. These include credit card fraud, phishing attacks, misuse of personal data, Wi-Fi attacks, and hacking. Here are a few tips to help your eCommerce store increase protection against these threats. 
Promote Good Password Hygiene
Good password hygiene is the foundation of eCommerce security. The vast majority of breaches result from insecure or stolen passwords. Given that a lot of people don't take password security seriously, this is not surprising. Require the use of strong, unique passwords from users and customers to prevent hackers from gaining access to your SAP ecommerce website. 
Enable HTTPS
Using HTTPS is one of the easiest ways to help secure your eCommerce website from fraud. HTTPS (Hypertext Transfer Protocol Secure) delivers secure, encrypted communication over the internet. You need to get a Secure Socket Layer (SSL) certificate to enable HTTPS. Without the SSL, your eCommerce has an unsecured connection. It will surely decrease customers' trust. Google also gives websites with SSL certificates a higher SERP ranking.
It is in the interest of e-commerce websites to have an SSL certificate that can secure online data flowing between the server and the browser. To get an SSL, you can select a cheap wildcard SSL that is the best choice for any online store as it secures unlimited subdomains pointing to a primary domain. If an online store is running with limited domains, then, there are also multiple SSL certificate options that are available at a low prices.
Choose a Secure eCommerce Platform
Choosing a good eCommerce solution is key. Online entrepreneurs need to consider security features when choosing an eCommerce platform. Choose an established eCommerce solution that provides SSL certificates, encrypted payment gateways, and robust authentication protocols for online businesses and their customers. 
Use a VPN
Wi-Fi is a common attack vector for eCommerce attacks. Protecting your network with a VPN can increase eCommerce security. A Virtual Private Network (VPN) conceals your IP and routes your traffic through a secure remote server, making it difficult for bad actors to intercept your data or spy on you. Encrypt your network with a VPN and significantly improve the security posture of your eCommerce site. One of the best VPNs is NordVPN, so for your protection, go and check NordVPN review, and you will be introduced to all of its capabilities.
Protecting your online store using the best VPN Online is a must do-list. Ensure the features these companies offering for your protection and security.
Don't Store Too Much User Data
As an online business, you need customer data to improve communication and product offerings. But having massive amounts of sensitive customer data stored on your online and offline repositories only puts a target on your back. Don't collect more data than necessary. You should only have data that's useful for fulfilling a transaction. 
Encrypt and Back-Up
Encryption offers one of the best ways to secure sensitive data. If you have to store certain user data, make sure it's encrypted and kept in a safe storage repository that adheres to the best practices for protecting personal data. Also, back up your data to protect your eCommerce site from threats such as ransomware.
Security issues are rampant in the world of eCommerce. No online business can afford to neglect security. Without proper security, online entrepreneurs put themselves, their brand, and their customers at risk of cyberattacks and data theft. Not to forget that credit card fraud can lead to massive financial loss. Consider some of these approaches to improve the security of your eCommerce website.