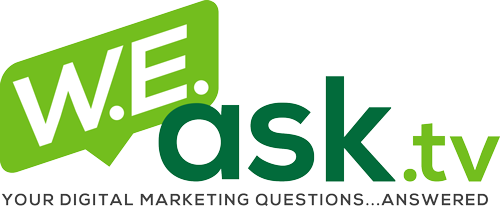 I've been answering popular digital marketing questions on my Youtube channel for years, but now I want to answer YOUR specific questions. In this series of videos called WEask.tv, I'm answering viewer questions and plan to cover a variety of topics like WordPress, website builders, SEO, domains, hosting, and more!
Check Out My First Three Q&A Videos In The Series!
I Don't Have ALL The Answers…
I'll answer as many questions as I can myself, but I'm also excited to invite guests to field questions on certain topics where they have extensive experience and better answers than me. The end goal is to discover the very best answers so we can all learn together!
First Things First… Subscribe
Click here to head over to my YouTube channel and subscribe. This ensures you won't miss out if I choose to answer your question and you'll get notified of other video answers I post in the future.
Submit Your Question Below…
To submit a question, choose one of the options below. (TIP: I'll likely give more priority to audio and video questions.) If I use your question in one of my videos, I'll mention your name, organization or website in my video. Thanks!
Fill out the form below and add a link to your video on Youtube in the last field OR type "Dropbox" and I'll send you a Dropbox link to easily upload your video.