What IS a complete website package?
Different web design and development companies have different definitions of a complete website package.  Many web designers just include hosting or a domain name and call it "complete".  At Web Eminence, a complete website package contains everything needed to get a website up and running plus more.  This includes a domain, hosting, design, and ongoing maintenance of the website.  Usually, if a person wants a website, they need to assemble many different services to complete the website. Domain names are purchased from a domain registrar like GoDaddy and hosting is purchased separately.  Hosting is the actual server space where the web site is stored and served up to the world wide web.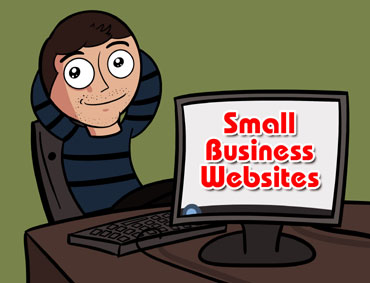 After arranging domain and hosting, you then have to get a website designed.  In order to do this, there are a few options.  If you have the ability and software, you can design the site yourself.  Since many people do not have the ability to design a website, they look for professional web designers which can be very expensive.  A cheaper option is going with a service like homestead.com or 1and1.com which provide site builders for a monthly fee.  The only downside to this is that the site builders provided are not always very easy to use.  The result is rarely a professional looking website. The benefit is they are low cost and you can login to the website builder any time to make changes.
What are the benefits of a complete website package from Web Emenince?
Web Eminence will provide you with domain, hosting, web design, and maintenance all for one monthly price.  You will not have to worry about registering your domain name, finding reliable hosting, or designing and maintaining your website.  And the best part is you will get a professional web design using templates from Elegant Themes. If you are looking for a simple website package, Web Eminence may be a great option for you.
Contact Me for more info