Oracle E-Business Suite has been a tried-and-true on-premise ERP solution for over 20 years since its introduction. It is a group of enterprise resource planning (ERP) software programs that help businesses manage their operations and procedures.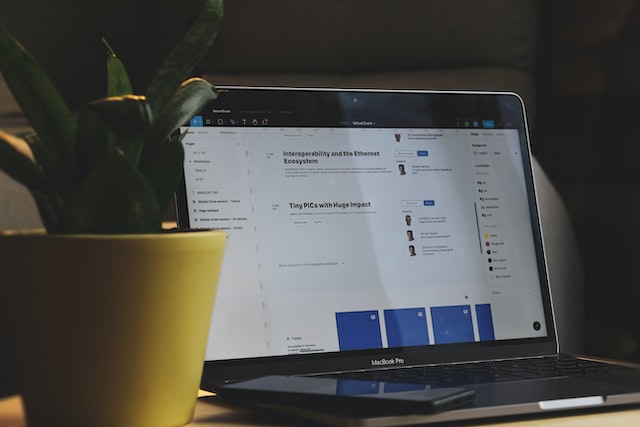 Many people have heard of or even used Oracle's E-Business Suite, but very few are familiar with its ins and outs. This article looks at Oracle EBS and why businesses should implement it.
What is Oracle EBS?
E-Business Suite was Oracle's first comprehensive set of ERP and CRM software. It refers to a collection of business software that Oracle offers. Today, E-Business Suite continues to be the most popular line of business applications in the company's product range. The Oracle E-Business Suite (EBS) is a vast collection of corporate tools that can automate and expedite business processes. It comprises several Oracle enterprise apps that support various business processes and enables companies to run their day-to-day operations.
Oracle EBS is one of the leading providers in critical international markets. Businesses of all sizes use it to automate and simplify their processes, increase productivity, and get insight into their daily operations. For example, large companies frequently utilize EBS to manage their complex operations and improve operational effectiveness.
Businesses can manage global companies, make quicker decisions, save money, and increase productivity with oracle ebs implementation . It comprises a variety of tools for managing finances, the supply chain, projects, and human resources.
How does Oracle EBS work?
EBS is a web-based application that stores data and application logic in a database. The program offers a variety of tools and functions to assist users in organizing and carrying out business tasks. They include supply chain management, financial accounting, and order input and fulfilment.
High-level Oracle technology and industry standards were incorporated when the product launched over 20 years ago. You can access the software via a web browser and sign in to the system with a secure username and password. Once logged in, users may access the different EBS apps and features. They can perform operations, including inputting and processing transactions, producing reports, and maintaining data after logging in.
EBS is scalable and adaptable by design, allowing it to be tailored to an organization's particular requirements. You can integrate it with other systems to understand an organization's activities. For example, you can incorporate Oracle EBS with supply chain management (SCM) and customer relationship management (CRM) systems.
Advantages of Oracle EBS
Even though there are many options on the market, Oracle E-Business Suite is still a top choice for managing and operating businesses. It is a top choice for many CEOs and business leaders who want to adopt new ERP software in Fortune 500 firms. The following are the key benefits of the Oracle EBS system:
Oracle EBS provides a wide range of features and capabilities, allowing enterprises to customize the software to meet their needs. The solution's out-of-the-box design enables businesses to achieve quick time-to-value. Companies may feel safe knowing they are employing a dependable and secure system. This is because Oracle, a well-known and reputable provider of enterprise software, supports it.
Improved efficiency and productivity
Businesses may increase their productivity and simplify operations by implementing Oracle EBS. It offers a single, integrated system for controlling various corporate activities. It can increase efficiency and lower the possibility of mistakes.
It offers a variety of tools and services that assist companies in automating and streamlining their processes. It will help lower mistakes, increase productivity, and improve financial performance. It also raises a company's capacity to react to market developments.
Oracle EBS comprises several components that work together to operate large enterprises. With Oracle EBS, businesses can get real-time visibility into crucial business indicators and data. This can enable firms to make informed decisions based on accurate and current information. Companies can use Oracle EBS to support their processes and requirements. The comprehensive suite of business applications offers a wide range of tools and features. If you implement the software, you can tailor the tools to match their needs.
Enhanced collaboration and communication 
Project management and team collaboration software are some collaboration and communication tools for Oracle EBS. It integrates data entry screens, change management, and system administration capabilities into a reliable program. Oracle's EBS also offers a sizable and engaged user base that may provide assistance, counsel, and best practices to companies using or thinking about adopting Oracle EBS.
Increased scalability and flexibility
Oracle EBS is a scalable and adaptable platform that is simple to adapt to the particular requirements of various enterprises. It enables organizations to develop and adjust to shifting market circumstances. Because it is a highly scalable system, organizations can add additional users and modules as their needs evolve. These programs concentrate on accounts payable and receivable, finances, order entry, human resources, supply chain management, enterprise resource planning, and customer relationship management.
Improved customer satisfaction
Businesses can provide better customer service and raise customer satisfaction with Oracle EBS. The platform offers powerful features for managing client connections, including marketing, sales, and support. You can use lifecycle management to effectively and efficiently manage all aspects of their operations, from the qualifying stage through the evaluation stage. This can contribute to better customer satisfaction.
Oracle modernization
Currently, Oracle E-Business Suite is being modernized. As more businesses migrate to the cloud to take advantage of its advantages, Oracle EBS has likewise done so. It started fostering the fast expansion of Cloud usage among Oracle organizations as the world of ERP systems migrated to cloud applications.
More businesses are now aiming to replace their on-premise systems with cloud-based ones, as are their CXOs. You may transition to the cloud more quickly and easily with Oracle ERP. Also, Oracle ERP has a substantially lower level of risk.
Also, Oracle has updated the Oracle EBS program into the lightweight Oracle Fusion HTML front-end application. Compared to Oracle EBS, Oracle ERP Cloud enables the organization to quickly and affordably deploy new features.
Bottom line
Oracle E-Business Suite helps users manage multinational enterprises, enhance decision-making, lower expenses, and boost organizational performance. Deploying Oracle EBS is a worthwhile investment for businesses looking to improve their operations and remain competitive in today's market.
There are several reasons companies would decide to use Oracle EBS. The Oracle database is the foundation for EBS and offers a reliable and secure platform for managing and storing data. It may help firms in various ways, including increased productivity, adaptability, scalability, and security.