In recent years, LinkedIn has emerged as a powerful platform for B2B lead generation.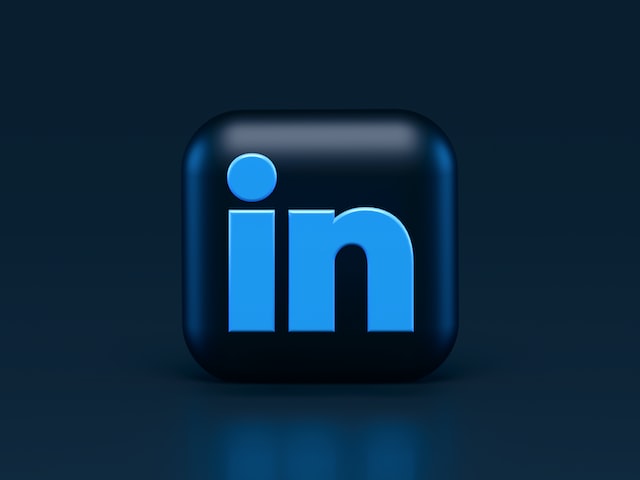 Photo by Alexander Shatov on Unsplash
With over 700 million members worldwide, including over 90 million senior-level influencers and 63 million decision-makers, it offers a wealth of opportunities for businesses looking to connect with potential customers.
Here are some reasons why LinkedIn is a must-have platform for B2B lead generation:
Targeted Audience
Businesses can target their audience on LinkedIn in a number of ways, including through LinkedIn's built-in targeting capabilities and through the use of third-party email finder tools. Additionally, businesses can use LinkedIn for talent acquisition by targeting specific job titles, industries, and locations.
LinkedIn's built-in targeting capabilities allow businesses to narrow down their target audience based on factors such as job title, company size, industry, and location. For example, a software company looking to target potential customers in the healthcare industry could use LinkedIn's targeting capabilities to select job titles such as "Chief Medical Officer" or "Director of Health Information Systems" and target companies in the healthcare industry.
In addition, businesses can use email finder tools to target potential customers on LinkedIn. These tools allow businesses to find the email addresses of potential customers and target them directly through email marketing campaigns. For example, a marketing agency could use an email finder tool to target potential customers in the retail industry by searching for job titles such as "Marketing Director" or "VP of Marketing" at retail companies.
LinkedIn is also frequently utilized for talent acquisition purposes. For instance, if a tech company wants to recruit software engineers, they can leverage LinkedIn's targeting capabilities to select job titles such as "Software Engineer" and focus on individuals in specific locations known for a high concentration of tech talent, such as Silicon Valley.
Reputation and Trust
LinkedIn's reputation and trustworthiness are key factors in why it is a must-have platform for B2B lead generation. Unlike other social media platforms that are known for fake profiles and spam, LinkedIn has a robust verification process that ensures the authenticity of its users. This means that businesses can trust the information provided on LinkedIn profiles, making it easier to identify and target potential customers.
In addition, LinkedIn's reputation as a professional networking platform means that users are more likely to engage with businesses in a professional capacity, making it easier to generate high-quality leads. According to research by HubSpot, LinkedIn generates 277% more leads than Facebook and Twitter, indicating that businesses have a higher chance of converting leads on LinkedIn compared to other social media platforms.
Content Marketing
LinkedIn offers a variety of content marketing options that allow businesses to establish themselves as thought leaders in their industry and attract potential customers to their brand. These options include articles, posts, and sponsored content.
Articles on LinkedIn are a powerful way to showcase expertise and provide value to potential customers. By sharing insights and perspectives on industry trends, businesses can demonstrate their knowledge and establish themselves as a trusted authority in their field. LinkedIn posts, on the other hand, are shorter updates that can be used to share news, updates, and quick insights. They are a great way to keep followers engaged and informed about the latest happenings in the business.
In addition to organic content, LinkedIn also offers sponsored content, which allows businesses to promote their content to a specific target audience. Sponsored content can appear in a user's newsfeed or as sponsored InMail messages, which are sent directly to a user's inbox. This allows businesses to reach their target audience more effectively and increase the visibility of their content.
Tools to Enhance LinkedIn Lead Generation
Apart from LinkedIn's own features such as Sales Navigator and InMail, businesses can also leverage third-party tools to enhance their LinkedIn lead generation strategy and expand their sales platform.
ContactOut: This tool provides contact information for potential customers directly in LinkedIn, including phone numbers and email addresses.
Dux-Soup, which automates lead generation by visiting profiles, sending connection requests, and following up with personalized messages.
Leadfeeder is another useful tool that tracks website visitors and matches them with their LinkedIn profiles, allowing businesses to identify and engage with potential customers who have already shown interest in their products or services.
Clearbit provides insights and data on potential customers to help businesses personalize their outreach and improve their conversion rates.
By leveraging these tools alongside LinkedIn's own features, businesses can create a powerful lead generation system that drives growth and success.
In conclusion, LinkedIn is a must-have platform for businesses looking to generate B2B leads and grow their customer base. With its extensive user base, professional networking features, and content marketing options, LinkedIn provides businesses with a powerful toolset for establishing themselves as thought leaders and attracting potential customers to their brand. By leveraging LinkedIn's targeting capabilities and supplementing them with third-party tools, businesses can create a robust lead generation system that drives growth and success. Ultimately, by embracing LinkedIn and its unique features, businesses can stay ahead of the competition and unlock the full potential of their B2B lead generation efforts.