My name is Ryan Bowman. Nice to meet you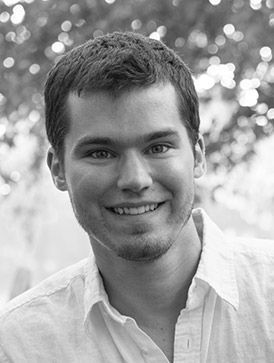 In a market where large and impersonal website services dominate, Web Eminence offers personal service that is a breath of fresh air.
Since I am the one who will build your site, maintain it, and provide you with ongoing insight into your internet marketing, I'm sure you want to know a bit about me.
I've been hooked on computers since the day my parents bought our first Tandy 1000. After I got sick of just playing video games, I fiddled with a few ebay hobby businesses and earning income online through affiliate marketing and selling nutritional supplements.
Through all of my endeavors online, I have learned the art of creating effective websites that look professional and convert visitors into prospects and customers. I created several websites for friends and close contacts for about 15 years and started offering a Complete Website Package through WebEminence.com (the site you're on) in 2012.
I'm on a 4 year mission to help 200 small businesses and entrepreneurs get a simple and affordable website that will impress their visitors and grow their business.
From 2012 to 2015, I built  websites and continue to maintain them for over 100 happy clients. From 2015-2017, my plan is to find the next 100 clients. Are you one of them?
I'm on a mission to help 200 small businesses and entrepreneurs get a simple and affordable website that will impress their visitors and grow their business.
Too many options…
One of the difficulties in starting a website is that there are too many options to choose from. People often don't even understand all the options and many people simply give up when faced with the complexity of the process. One of my goals with Web Eminence is to explain all the options to you, but also provide a simple solution in my Complete Website Package. It provides everything you need for one price.
I realize it is not for everyone. I'm not trying to take over the web design industry. My goal is to find and help 200 clients get an affordable and effective website that they don't have to worry about developing or maintaining. Contact me to see how many of my remaining 100 spots are still remaining and if you're a good fit to claim one of them.
Ryan from Web Eminence managed the redesign of my logo and personally designed my website. I am positively thrilled with both. I have received so many comments and compliments for both. Ryan is a pleasure to work with, both professionally and personally. From a customer service standpoint, he is the best. He responded to me immediately. We spoke in detail on how to promote my business via my website. From a design standpoint, he delivered on my vision down to the last detail.The service is impeccable and my website is beautiful. I would recommend Ryan and Web Eminence to anyone who needs a logo or website design. As well, I look forward to future business with him.
Personal service…
One of the benefits of getting a Complete Website Package from Web Eminence is the personal service. Many web design firms claim they have personal service, but they are so enormous that you end up speaking with 5 different people through the lengthy process of getting your website online.
And after the site is complete, most web design companies will be anxious to leave you in the dust and move on to the next client. IF they do provide ongoing maintenance, the person who maintains your website may be different than the person who built it which can make ongoing maintenance extremely difficult. With Web Eminence, you'll work with ME to build your site and I will also be the one to maintain your site and give you ongoing marketing guidance for getting your website seen.
Business & Marketing in mind…
Many web design firms offer little or no help in marketing your site. This is because they are experts in designing sites, not marketing them. I have a business degree from a top university and I am a self-taught internet marketer who has sold over $1 million in products online over the past 5 years. I've also attracted over 100 clients to my services and hey! – you're on my site right now, so I must have some clue how to get people to my website!
All this to say – my business mindset and internet marketing experience are great assets for my clients who are building sites for the purpose of growing their small business or managing their reputation online. To be honest, I love working with my clients to help them succeed in their online marketing endeavors. I'd probably do it for free if I could, but I do have to feed my family

After I reach 200 clients, I'll be offering more services and tools to help my clients (and everyone else) have the small success necessary to sustain and grow their small business.
Most likely, the reason you're creating a website is to get visitors to your website and communicate your business, product, or service. I can give you the tools and advice to get your website seen. My goal is not to simply create your website. My goal is to help YOU succeed online and reach your business goals.
How Can I Help You?