For only $149, you will receive:
2 logo designers assigned to your project
4 initial concepts
unlimited revisions
4-5 day turnaround time
delivered in several high-resolution formats
100% copyright
logos can be used online, on business cards, print materials, or anywhere else you want!
Get all this for $99 when added on to our Complete Website Package
My logo was created exactly the way I envisioned.  I have received so many compliments!  Ryan has been wonderful to work with, assisting me in many ways to promote my business.  I would highly recommend Ryan for his professional as well as personal style of creating exactly what you are looking for to further your business.
See some of the logos we've completed for clients: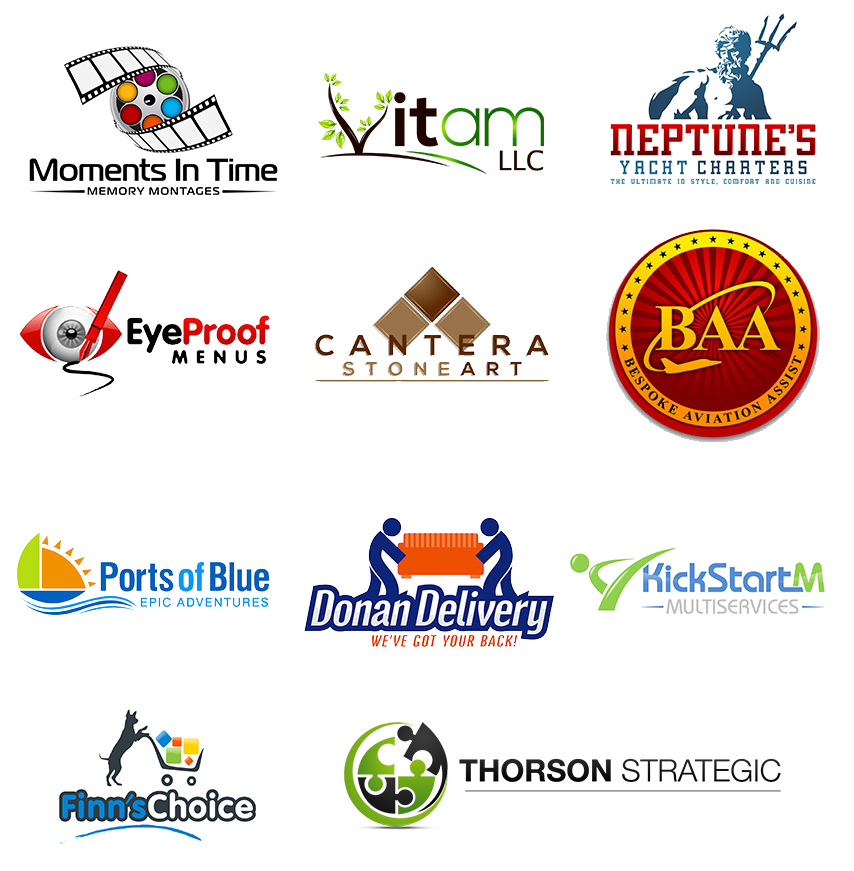 The very thought of designing and choosing a logo for your company can be intimidating and time consuming. Ryan eliminated both of those obstacles by asking thoughtful questions and offering practical advice. I am not an artistic person, but I knew exactly what I was looking for in a logo. Ryan took my thoughts and managed the process with the designers to turn them into reality. It was a pleasure working with a professional like Ryan from start to finish. Web Eminence is the only company that I will recommend to family, friends and colleagues in need of a logo.