Pay Per Click Management
Innovative Pricing & Partnership for Large & Small Google Ads Advertisers
Accepting Limited Clients – Less Than 10 Spots Remain!
I was struggling to book appointments and knew that I would need professional help with Google Ads because what I was doing was not working. I intentionally googled to see what would pop up first. Ryan was at the top of the page, just where I needed to be! I am so grateful to have found him.
He communicates fabulously which I love. He also listens, respectfully agrees or disagrees, and pushes me a little bit out of my comfort zone which definitely upped my game.
For what he does, his cost is fantastic. Others in my industry pay quite a bit more for the same results. (I hope he doesn't read this part!)
If you are looking for someone who doesn't just go through the motions, someone who genuinely cares and does his absolute best to make things happen… You're right where you need to be!
$495 Startup Fee
then $199 minimum monthly management fee (see pricing in Reason #3 below)
Questions? Not Sure?
Call/Text Me @ (847) 220-8055‬ or Fill Form To
AT LEAST Start A Conversation
I'm The One Who Will Be Managing Your Account…
My name is Ryan Bowman. I've been managing Google Ads (formerly AdWords) accounts for clients since 2014 and I've been using it since 2002.
I'm based in Colorado but manage accounts for businesses all over the US. I've managed MILLIONS of dollars in Google Ads spend over the last 10 years and am looking to add about 10 new businesses to my client list in 2023 before I stop taking on new clients.
I've done 60+ videos on Google Ads on my Youtube Channel where I have 14,000+ subscribers and over 3 million views!
If you're even curious about working with me, fill out the form so I can send you some info and you'll IMMEDIATELY get to see my sneak-peek video showing some of my client successes.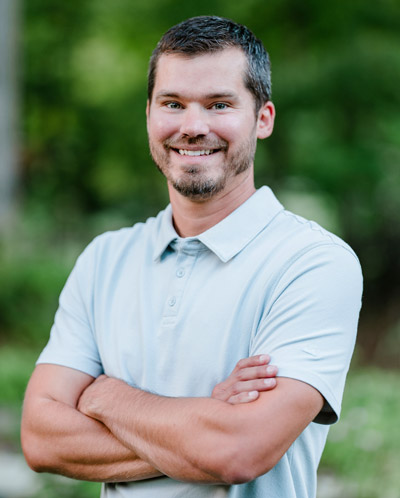 I'm glad and very thankful I found Ryan and his team at Web Eminence. Ryan has helped me grow my business and gives me the confidence of having my ad budget managed and optimized. Before, I was wasting lots of money on Google Ads and I had no idea what I was doing. Ryan quickly jumped in and helped me translate the Google Ads language and maximized my results,- results which we are now seeing!! We are now tracking everything and using that data to build stronger and more efficient campaigns. Ryan is great with following-up and communicating with me on what's going on with my ads and where we are, and he also answers all my questions to help me understand how it all works. I look forward to working with Ryan on my Google ad campaigns and also rebuilding my webpage. Thank you, Ryan, and Web Eminence, you all have been awesome to work with!!
Ryan has been instrumental in the growth and success of our business. From our first interaction, Ryan demonstrated a deep understanding of the intricacies of Google Ads, and was proactive in designing and implementing campaigns that aligned with our business objectives.
Ryan maintained regular communication with me and always ensured that our goals for the week were aligned. He was always readily available for any consultations or discussions I needed to have.
Overall, Ryan's knowledge and commitment to our project has been invaluable. His attention to detail and ability to drive results has made him a valuable partner in our success. I highly recommend Ryan to anyone looking to take their business to the next level.
Align strategy with client goals
Be honest about potential and challenges
Organize account logically and efficiently
Setup and monitor conversions
Continually add new keywords
Monitor search term report
Utilize automated, alerts, and scripts
Give thoughtful reports, not just regurgitated data
Suggest website changes to improve results
Link up Google Analytics and business listings
Run Experiments (split tests) to test variables
Keep up with constant changes in Google Ads
Monitor Impression Share to make smart decisions on budget
Mistakes Advertisers Make:
Not checking account often enough
Adding TOO many keywords
Neglecting keyword match types
Too many keywords per ad group
Poor or NO account organization
Targeting wrong landing pages on website
Overlooking basic campaign settings (location, device, scheduling)
Disregarding Ad Extensions
Setting one bid and not adjusting
No conversion tracking
Not linking Google Analytics
Not testing ad variations
4 Reasons You Should Want To Be One of My PPC Clients
Reason #1 –
Work With a PARTNER, not just an Account Manager
If you work with a large pay per click agency, you'll probably get paired up with an account manager on their payroll who has little motivation to help you succeed other than the fact that it's their JOB!
When you let Web Eminence manage your account, you ACTUALLY work with me personally. I LOVE learning about my clients' businesses and goals and then interacting effectively to help you grow your business with Google Ads for years to come.
Reason #2
 – A Brain Built & Maintained For The Work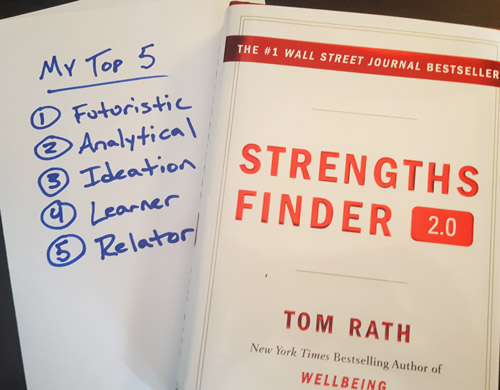 Google Ads management is only as good as the brain actually doing the work. Whether you have a PPC agency managing your account or you're doing it yourself, the results are going to be limited by the intellectual horsepower that is driving your account forward.
Am I saying I'm a genius? NO. But I believe my brain is wired to do this type of work. And because of that, I actually love managing advertising accounts! When's the last time you heard that from a PPC agency?!!
Check out my strengths from Gallup's StrengthsFinder. I think you'll see what I mean!
Futuristic, Analytical, Ideation, Learner, Relator
And just because I have those strengths doesn't mean I'm operating at a high level in those areas all the time. I am mindful of what it takes to operate optimally. This includes being aware of atmosphere, time of day, music, nutrition, food, sleep, stress, exercise, and more to make sure the brain God gave me works at peak efficiency. Maybe you don't care – but you should if I'm managing your account!
Reason #3
 – Innovative Pricing & Periods
The cost of my Pay Per Click Management service is $495 startup plus a minimum monthly management fee of $199 for accounts with up to $2,000 in monthly ad spend.  After that, you pay 5% on your additional spend  – so $50 for every additional $1,000 in monthly ad spend.  See the chart below.
Many PPC agencies charge a high flat fee or percentage for ALL advertisers which quickly becomes cost-prohibitive as your account grows.. My fees are designed for large and small budgets. I start with a reasonable minimum fee for small advertisers to get professional management. And for large advertisers with big budgets OR small advertisers that want to grow their spend, my actual percentage fee moves closer to 5% as your spend grows.
The minimum monthly management fee is $199/mo and the maximum monthly management fee is $599/mo regardless of total spend.
The table below shows some examples of monthly spends and the total management fees charged.
| Total Advertising Spend | Total Fee ($99 + 5%) | Actual % Fee |
| --- | --- | --- |
| $500 | $199 Minimum | 40% |
| $2,000 | $199 Minimum | 10% |
| $5,000 | $349 | 7% |
| $10,000+ | $599 Maximum | 5% |
Below are examples of monthly spends and the total management fees that would be charged.
Advertising Spend: $500
Management Fee: $199 Minimum
Actual % Fee: 40%
Advertising Spend: $2,000
Management Fee: $199 Minimum
Actual % Fee: 10%
Advertising Spend: $5,000
Management Fee: $349 Minimum
Actual % Fee: 7%
Advertising Spend: $10,000+
Management Fee: $599 Maximum
Actual % Fee: 5% or less
Reason #4
 – I'm a Learner, Not an Expert
I probably am a PPC and Google Ads expert, but I don't love calling myself that. As you see from my strengths above, I'm a learner, and this is super critical because of the dynamism of Google Ads. It's always changing and expanding. This is a huge reason why you need someone managing your account. You can't expect to stay in front of all recent Google Ads changes and run your own business at the same time!
I spend a lot of time in Google Ads since I personally manage many accounts. As a result, I'm always learning new strategies and methods that often can be applied across multiple client accounts. I also follow some of the top authorities on PPC advertising in the industry ad regularly speak with a Google Ads agency rep to continue to learn and level up my mastery of Google Ads and other advertising platforms.
I've done 60+ videos on Google Ads on my Youtube Channel where I have 14,000+ subscribers and over 3 million views!
What Exactly is Included?
One Time Startup Fee Includes:
Initial phone and/or email consultation to talk about advertising goals
Set up a new Google Ads account AND/OR review existing account data
Research keywords and target market
Set up initial campaigns and ad groups – organize for relevancy and efficiency
Review website landing page and make suggestions for improvements if needed
Develop campaign budgets and settings
Setup conversion tracking to measure conversions
Ongoing Maintenance Includes:
Monthly report of account performance
Research and test new keywords and ad variations
Review Quality Score of keywords and seek to make improvements
Continually add negative keywords to remove irrelevant clicks
Setup automated rules to optimize account throughout the month
Setup heat map tracking and monitor for a few months to measure and improve website activity
Make suggestions for improvements to site and overall marketing strategies based on data
Optimize account to focus advertising spend on highest converting campaigns and ad groups
Explore new advertising opportunities like Google's display network, Youtube video advertising, or Bing Google Ads (extra charge)
Too much to list here!
Frequently Asked Questions
Q: How long does it take to setup a new account?
A: Typically one week to launch new campaigns, but an account will develop and grow a lot in the initial days, weeks, and months.
Q: Will I have my own Google Ads account?
A: Yes, you will have your own Google Ads account under your ownership. We will link your Google Ads account to my Google Ads Manager account so I can access and manage your account. You can revoke my access at any time.
Q: Do the ads run all the time?
A: Google Ads can be set to run 24/7 or scheduled to run only during specific days and/or hours. This will be determined based on your advertising goals. You can also turn advertising on and off seasonally or on a monthly basis. My monthly management fee can be paused and resumed as well.
Q: Do I only pay the cost of your manager fee? Are there any other costs?
A: In addition to my management fee, you will pay for whatever costs you accrue in your Google Ads account. You will setup a billing account directly with Google Ads to pay these costs.
Q: How much will it cost per click?
A: The cost of a single click varies depending on many factors including the keyword, competition, quality of your landing page, and more. Average costs per click I see in my clients' accounts are anywhere from $0.70 to $3.00. One of the goals of optimization is to minimize your average CPC (cost per click) and maximize your total clicks.
Q: Is there a minimum spending limit?
A: No, we can set your budget wherever you'd like, but I recommend starting with a $300 minimum monthly spend. Anything less than that means the daily budget is under $10 and difficult to manage. It may not be worth your while to pay me to manage budgets under $300/month.
Q: Are there any guarantees on the amount of traffic?
A: There are no guarantees on the amount of traffic but if you submit the form below, I will give you a traffic estimate based on Google Ads estimates. If my research shows there is not enough traffic available from Google searches, I will let you know and will likely not accept you as a client.
Q: Will you manage my existing Google Ads campaigns?
A: Yes, I can take over existing accounts. I'll need to view your account to see how much work will be involved in the initial setup.
Interested? Submit the Form Below…
I'll send a free analysis and determine if you're a good candidate…