I'm Only Accepting 30 Qualified PPC Clients – Submit the Form Below to Apply
Less than 13 spots left!
Watch the video below if you're not sure what PPC is or to see if you're a candidate.
$295 Startup + $79/5% monthly management fee
See Pricing Table Below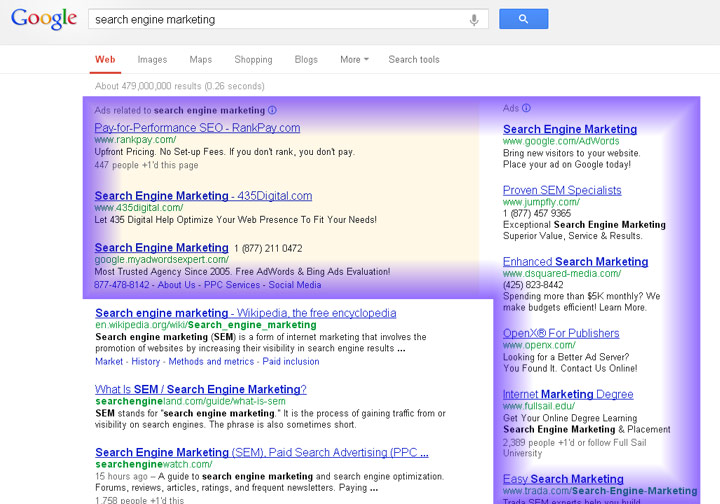 Are you interested in getting more website traffic through Google but don't have the time or knowledge to set up and manage an Adwords account?
If you already know what PPC is or already have an Adwords account up and running, you can skip down to the section below "Why You Need a Pay Per Click Professional"
If you do NOT know what Google Adwords or Pay Per Click (PPC) Advertising is, feel free to read my post What Is Pay Per Click? or watch the video above.
The short summary is that Pay Per Click advertising allows you to get your ad listed in the Google search results in the purple highlighted area in the screenshot to the right. In order to get your ad listed, you simply agree to pay every time your ad is clicked. You can literally have your ad showing up in your top targeted searches in a matter of hours so it's easy to see the massive appeal of Adwords advertising!
Are Your Missing out on Profits?
If you are not advertising in Google Adwords, you may be missing out on customers, profit and the opportunity to grow your business.
Many people never try Pay Per Click marketing or stop after a few months because of the cost. The goal of advertising is often to achieve positive ROI (return on investment). So if you're consistently investing $1000 per month on PPC and only generating $500 in revenue, then I can understand why it would be unattractive to continue. However, many Adwords advertisers don't realize there is optimization that can be done in your Adwords account to reduce the amount you are spending and increase conversions. This is why it is crucial to work with a Google Adwords manager to optimize and maintain your account.
Why You Need a Pay Per Click Professional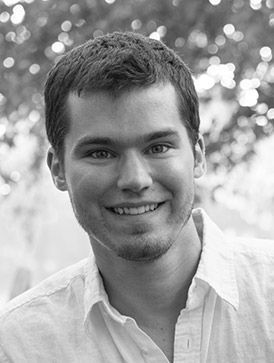 In order to attract advertising dollars, Google allows for easy setup of an Adwords advertising account using Adwords Express. So yeah – it would be fairly straightforward for you to create an account yourself and get started.
Here's the important fact many people miss: it's becoming increasingly difficult to maintain an efficient and competitive advertising campaign that gets maximum results with minimal spend. Just to give you an idea, here are a just a few of the hundreds of elements within Google Adwords that are critical to know in order to be successful in your advertising:
CPC (Cost per Click)
Conversion Optimizer
Ad Rank
Ad Scheduling
Adwords Editor Software
Mobile vs Desktop Targeting
Impression Share
Quality Score
CTR (Click Thru Rate)
Phrase Match vs Exact Match vs Broad Match targeting
If you can't  define or describe all of those Google Adwords terms, don't feel bad! No one expects you to be an expert in something outside your business! BUT – you should find a manager for your Adwords account who does understand these complexities of Adwords. It will increase your chance of success AND save you money in the long run!
This is where I can help! I'm an Adwords Certified Google Partner have managed over $1,000,000 in Pay Per Click advertising since 2008. Now you can take advantage of my experience and allow me to help you advertise your business or products.  You can view the inclusion lists below to see the important steps I will take to help you achieve success with your Adwords advertising.
5 Reasons You Should Want To Be One of My 30 Adwords Clients
Reason #1 – 
an Adwords Certified Google Partner who's YOUR Partner

If you work with a large pay per click agency, you'll probably get paired up with an account manager on their payroll that has little motivation to help you succeed. When you work with me, you ACTUALLY work with me personally. I actually LOVE learning about my clients' businesses and goals, and then working with them over the long term to help them grow their business with Adwords.
I've also come up with pricing that is very affordable, but also gives me an ongoing incentive to make you more successful because when your profits grow, I'll make more money!
Reason #2
– Designed for for Small Businesses
There are many Pay Per Click management services out there and most of them are very expensive starting at $500/month. My service is tailored to be affordable for small businesses looking to test the search engine market and get some website traffic that will result in prospects and sales. In a market that is favoring online marketing more and more, it is important that your small business be visible online. Pay Per Click marketing with Google Adwords is is a great way to do get your website visible online FAST and not break the budget!
If you have a larger budget and have been doing Google Adwords advertising for a while but looking for someone to manage it without breaking the bank, I'm your guy!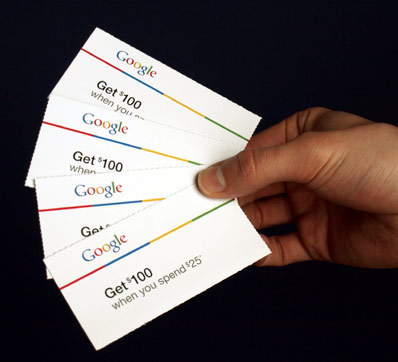 Reason #3
 – $100 Advertising Credit
If you are a new Adwords advertiser, you will be eligible to receive $100 credit for Google Adwords advertising after spending $25. Sorry – this is only for new advertisers. If you already have an Adwords account, this does not apply to you. This promotion is subject to changes from Google at any time.
Reason #4
 – Innovative Pricing
The cost of my Pay Per Click Management service is $295 one-time start-up fee plus a monthly maintenance fee starting at $79 after 60 days. The first 2 months have no monthly fee because I consider it a trial period. I'm gonna do everything I can during those 60 days to make PPC a successful strategy for your business. I'm looking to find 30 small businesses partners who can use Adwords advertising as a long term option to grow and sustain their business.
Many PPC agencies charge a high percentage (10%, 25%) which becomes cost-prohibitive when you want to grow your account. My pricing will allow me to spend more time in your account as it grows, but will DECREASE your total cost percentage as you increase your spend.
For clients that go over a $500 monthly spend, a 5% fee kicks in on the total spend of the account in addition to the $79/month minimum. The table below shows some examples of monthly spends and the total management fees charged by me.
| Spend | Over Threshold | 5% Fee | Total Fee |
| --- | --- | --- | --- |
| $300 | NO | $0 | $79 |
| $800 | YES | $40 | $119 |
| $1500 | YES | $75 | $154 |
| $5000 | YES | $250 | $329 |
| $10000 | YES | $500 | $579 |
Reason #5
 – Heat Map Click Tracking
One unique aspects of my service is that I offer heat map click tracking. Heat map click tracking allows us to see exactly where people are clicking on your landing page . This will give valuable information in how to optimize your page and your advertising.
Take a look at the example heat map of my home page below. From a quick visual inspection you can see that a lot of visitors are clicking on the pricing page and the right slider arrow next to the Web Eminence University graphic. This is valuable information that can help me optimize my site.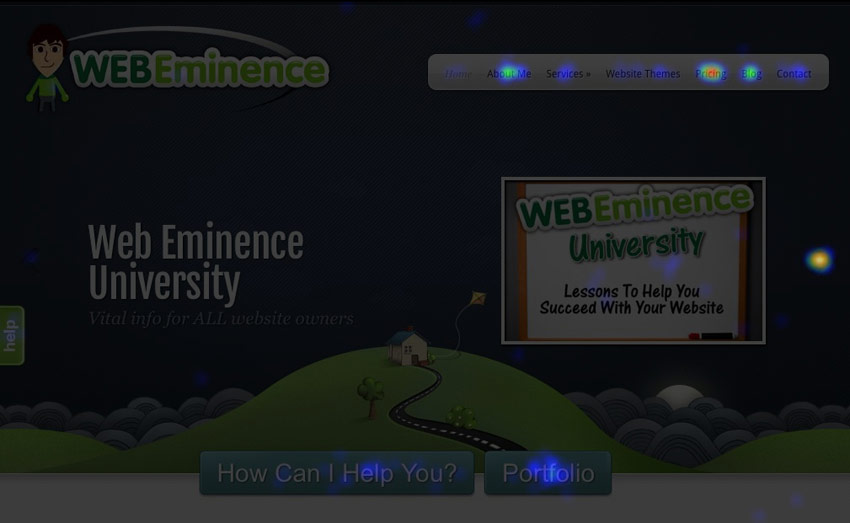 What Is Included
One Time Start Up Fee Includes:
Initial phone and/or email consultation to talk about advertising goals
Set up a new Google Adwords account AND/OR review existing account data
Research keywords and target market
Set up initial campaigns and ad groups – organize for relevancy and efficiency
Review website landing page and make suggestions for improvements if needed
Set daily and monthly budget constraints
Multiple reviews of account in first month to optimize account
Setup conversion tracking to measure conversions
Ongoing Maintenance Includes:
Monthly report of account performance
Research and test new keywords and ad variations
Review Quality Score of keywords and seek to make improvements
Continually add negative keywords to remove irrelevant clicks
Setup automated rules to automatically optimize account throughout the month
Setup and monitor conversion tracking to measure success of campaigns
Setup heat map tracking and monitor for a few months to measure and improve website activity
Make suggestions for improvements to site and overall marketing strategies
Optimize account to focus advertising spend on highest converting campaigns and ad groups
Explore new advertising opportunities like Google's display network, Youtube video advertising, or Bing Ads (extra charge)
Frequently Asked Questions
Q: How long does it take to setup a new account?
A: Typically one week
Q: Will I have my own Google Adwords account?
A: Yes, you will have your own Google Adwords account under your ownership. We will link your Adwords account to my Google Adwords My Client Center so I can access and manage your account. You can revoke my access at any time.
Q: Do the ads run all the time?
A: Ads can be set to run 24/7 or scheduled to run only during specific days and/or hours. This will be determined based on your advertising goals. You can also turn advertising on and off seasonally or on a monthly basis. My monthly management fee can be paused and resumed on a monthly basis.
Q: Do I only pay the cost of your manager fee? Are there any other costs?
A: The cost of my service is $295 startup fee plus $79/month after 60 days. You are paying me a monthly fee to manage your Adwords account, In addition to my monthly fee, you will pay for whatever costs you accrue in your Google Adwords account on a monthly basis. You will setup a billing account directly with Google Adwords within your account.
Q: How much will it cost per click?
A: The cost of a single click varies depending on many factors including the keyword, competition, quality of your landing page, and more. Average costs per click I see in my clients' accounts are anywhere from $0.70 to $3.00. One of the goals of optimization is to minimize your average CPC (cost per click) and maximize your total clicks.
Q: Is there a minimum spending limit?
A: No, we can set your budget wherever you'd like, but I recommend starting with a $300 minimum monthly spend. Anything less than that means the daily budget is under $10 and difficult to manage. We can determine your budget on an individual basis.
Q: Are there any guarantees on the amount of traffic?
A: There are no guarantees on the amount of traffic but if you submit the form below, I will give you a traffic estimate based on the Adwords Keyword Planning Tool. If research shows there is not enough traffic available from Google searches, I will let you know and will likely not accept you as a client.
Q: Will you manage my existing Adwords campaigns?
A: Yes, I can take over existing accounts. I'll need to view your account to see how much work will be involved in the initial setup.
Your NEXT Step – Free Evaluation and Traffic Estimate
I do not accept every prospect who wants to pay to be my client. I'm looking for 30 clients who I believe can be profitable in Adwords advertising. This may depend on your product or service, your website, or other factors. The first step is to submit your interest by filling out the form below. I will prepare a traffic estimate based on your info and get in touch with you.