From my small business to yours…
Call me at

847-594-8158

to discuss your website
See If You Qualify To Be One of My 200 Clients…
Less than 70 Spots Left!
See Web Sites I've Completed
I tried and tried to create a website myself, but it never looked professional. I talked with local web developers and the price always exceeded $1000 for a relatively basic web site. Then I found Web Eminence during a Google search. I immediately liked their business model; provide a low cost for entry and then a fair monthly price for maintenance and support. That said, it's not a basic package. You select your site design, select your graphics, and provide your content. Ryan takes it from there. We exchanged a few emails, talked on the phone a couple of times, and the site was up and running in a couple of weeks.
Can
Large
Companies Build
Small
Business Websites?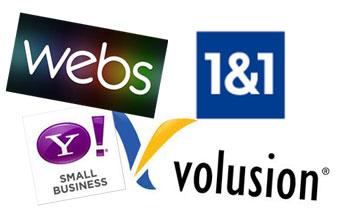 When you search "small business websites" in Google, you'll probably find a couple huge companies offering small business website services. Most of these large companies are cashing in on the mad rush of small businesses that are looking to create websites quickly and on small budgets. By offering cookie cutter services at low prices, these large companies are able to lure in thousands of small businesses every year.
Don't get me wrong – some of these companies offer useful services and are a good value for the money. But many of them are overpriced and take advantage of small business owners that don't have much knowledge or experience purchasing website services. There are a few things you should realize before purchasing a website from one of these large companies:
You will build your website yourself – Most of these large companies offer website builders to allow you to build your website yourself.

Personal service is limited – Since these companies are very large with thousands of customers, do not expect much (or any) personal or one-on-one service.
Your website design will probably use a template – These large small business website providers often use pre-made templates in combination with their website builder. As a result, the final look of your website may be less than desirable.
Small
Business Websites Built by a
Small
Business
These large companies offering small business websites meet the needs of many small business owners but before you go with one of these cookie-cutter options, understand that you do have other options. After testing many of these services offered by the large providers myself, I decided to create my own website service for small businesses looking to create a professional website at an affordable price. I designed my services to address the 3 problems I mentioned above that are inherent with the large website companies.
I will build your website for you – Most small business owners don't have time to build their own website. So I will do it for you and get it done fast, usually in less than 2 weeks
Personal service is my guarantee – When you allow me to build your website, you will speak to me personally as I get to know you and your small business.
My websites are built with beautiful custom themes – I know small business websites need to be affordable but look professional. I keep the cost low by using pre-designed professional themes that look like they cost $2500+ but actually cost much less.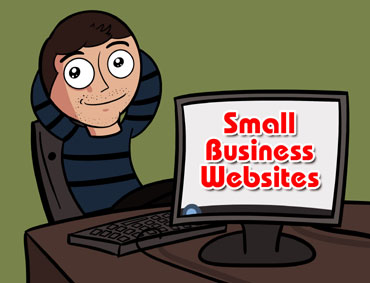 I Understand Small Business Website Design
Another problem with large corporations creating small business websites is that they don't always understand small businesses and their needs. I DO. I worked in a family-owned small business for 7 years before creating my own small business to create websites for others. So I understand the goals and concerns that are often at the heart of running a small business. I understand that you just want a professional website to get enough exposure online to grow your business without breaking your budget. Most importantly, I understand that you don't have a lot of time to create your website and manage it on an ongoing basis. I thought of all these things when designing my small business website services. That's why my clients have the option of ongoing personal service from me to maintain their website.
One Downside of Being Small
There is one downside to being small – I can't have thousands of customers like some of the large corporations. I am not looking to build a large company. My goal is to stay small so I can continue to work closely with all my clients and provide personal service. As a result, I will only be accepting 200 clients to my Complete Website Package. Fill out the form above to see if you can Be One of 200.

Call me at

847-594-8158

to discuss your website
See If You Qualify To Be One of My 200 Clients…
Less than 70 Spots Left!