Premium WordPress Hosting - $1 Startup Fee
Professional Hosting, Personal Support, Content Updates, Email, Marketing Guidance, and More!
View Pricing Below
Tell Me About Your Website
WordPress Hosting Submission (Mobile)
We Host HUNDREDS of WordPress Sites –
Not THOUSANDS or Millions!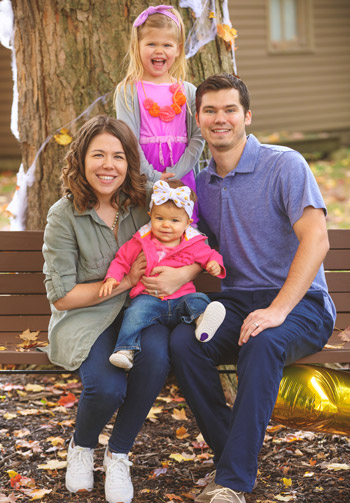 My name is Ryan Bowman. If you're reading this page, you probably already have a WordPress site or want to build one.
I've built over 300 WordPress websites since 2011 and am currently hosting and maintaining over 230 sites on a professional dedicated server managed by LiquidWeb.com.
If you're like the majority of WordPress site owners, you probably have cheap shared hosting from a large host with customer support that isn't very personal.
Premium WordPress Hosting from Web Eminence is for people who want a higher level of service for their WordPress website and fast website hosting.
With the help of my team, I'll host and maintain your site on our dedicated server and provide lots of features! (read below). More importantly, we will KNOW your name and your website when you contact us.
Unfortunately, since this is a BOUTIQUE WordPress hosting service, we have limited room so take a close look today!

Fill out the form or call 847-220-8055‬ if you'd like to learn more!
Tell Me About Your Website
WordPress Hosting Submission
Interested? Call Ryan Now @
(847) 220-8055‬
or Fill the Form Below…
$1 Startup Fee
That's right – $1 is the startup fee and includes transferring your site from your current hosting to our dedicated server managed by LiquidWeb – OR setting up your WordPress account so you can build your new site. It also includes the first month of the Plus or Premium monthly plan.
Optional Add-Ons
Speed Optimization: $100
SSL Install: $75
Email Account Migration: $100
Site Redesign: Contact us for price
Other Add-Ons:
We can take care of any other work you need done on your site. Just ask!
Plus
Premium Hosting by LiquidWeb.com

Hourly Backups

24/7 Uptime Monitoring

Expert WordPress Support

1 Email Account

Content Updates @ $30/hr
Premium
Premium Hosting by LiquidWeb.com

Hourly Backups

24/7 Uptime Monitoring

Expert WordPress Support

3 Email Accounts
SSL Certificate
Content Updates Included
Marketing Strategy Sessions
Ryan is an absolute wealth of information! He is extremely helpful and made the whole website creation and transition a lot easier than I was expecting. Being a small business owner, I know how important great customer service is, and Ryan hits the nail on the head. Web Eminence is one of the best things you can do for your company, you will not be disappointed.
I have found that as a small business owner, in my second year of operation, that there are a lot of people trying to take advantage of small businesses. My decision to hire you to build and maintain my website was one of the best decisions I have made. I have a great website that I get compliments on all the time. You are always very prompt with making the endless changes that I have. I will recommend you to anyone looking for a website. Thanks Ryan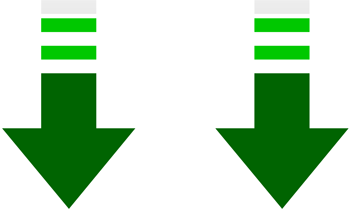 WordPress Hosting Submission
Questions? Ready To Start?
Call me now at
(847) 220-8055‬
, fill out the form above, or visit my
contact page
 to contact me and get your questions answered.
6 Reasons You Should Host Your WordPress Site With Us
Reason #1 –
Speedy Hosting on a

Dedicated Server!

Like I said above, you probably have cheap shared hosting which works fine for most small business websites. The problem is that there are probably a couple thousand other sites hosted on the same server so load times often get slow around peak traffic times. This means your visitors will experience long load times and you will find that your site often drags when you try to login to WordPress to make edits.
I invest in a dedicated server that is managed by LiquidWeb at their Central US location. I know ONLY my clients' sites are on my server which has more than enough resources to handle them. You will get the benefit of blazing fast speed for you and your visitors. This isn't just nice for viewing and working on the site; it's also critical for SEO. Google has stated again and again that fast load times are a major factor in search engine rankings!
Reason #2 –
Content Updates
 – Never Touch Your Site Again
Regardless of what plan you choose, we can take care of content updates for you. This means if you have a picture that needs to be changed or you need to some text edited. Or maybe you're making changes on your WordPress site yourself but need a little support. We're hear to help!
Content updates are included in the Premium plan and if you're on the Plus Plan, content updates can be done at the discounted rate of $30/hr.
This is the first time I've writen a testimonial for a business. After my experience with Web Eminence, I feel compelled to share it with other potential clients.
After months of looking for a web site designer and failed attempts with those "do it yourself" type of providers, I decided to try WebEminence.com. It is refreshing to realize; that Ryan sincerely believes and practices real customer service. From day one, he was in contact with me several times per day and he completed the work on time as promised.
His concern for small businesses such as mine, is sincere, and has assisted our business in maximizing our purchasing power. His fees are very reasonable and the customer care has been second to none. Thanks Ryan.
Reason #3 –
Your Site Is Backed Up
 – No Need To Worry!
It's pretty frustrating to lose your work on your website or to lose your website completely. When you host your WordPress site with us, you don't have to worry. And you don't have to use any bulky backup plugins either. As soon as your site is moved to our hosting, it will be immediately backed up thanks to our continuous off-site backups. We have multiple layers of backups:
Mirrored SSD drive on the server (continuous)
Backup hard drive on the server (daily)
Guardian off-site backups (continuous)
Amazon S3 off-site backups (daily, weekly, monthly)
Reason #4-
Ongoing Personal Service
That Is Hard To Find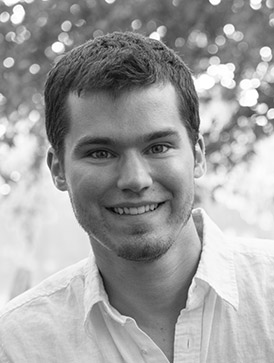 With most web hosting companies, it would be rare to ever talk to someone on the phone and you would have to make most website changes on your own.  With Web Eminence, you will interact with me and my small team personally by phone, email, or chat whenever you need changes to your site.
I enjoy meeting new business owners and learning more about their business goals so I can help reach them.
Web Eminence is a small operation. I have a small team including a web hosting admin expert, but I will be the one overseeing the maintenance of your site.  My goal for Web Eminence is NOT to build a multi-million dollar company (I don't need that kind of stress).  I just want to help people get reliable and personal service for their WordPress websites.
Reason #5 – Marketing
Strategy Sessions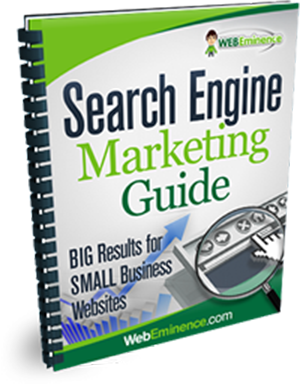 I know a thing or two about marketing online. After all, you did land on my page and are reading it now!
Included in our Premium plan, I will include Marketing Strategy Sessions. This means you can email or call me anytime to talk about the marketing strategy of your website. I can help give you tips and next steps to get your website and business more exposure. If you want website traffic, you need to optimize your site for search engines. I know a thing or two about how search engines work. After all, you are on my website now and you probably found me through a search engine. 🙂
We can offer you extra on-page SEO for a one-time fee when we transfer your site and I also act as a consultant to guide you in your ongoing marketing efforts.
There are many free and paid methods of accomplishing SEO. I explain many of them in detail in my Search Engine Marketing Guide which is given to all clients for free.
Reason #6 –
Outdated Design?
We can give your site a new look!
You may need more than website hosting and maintenance.  A full website redesign might be in order to make your site more user-friendly, professional, or mobile-responsive. If so, we can start from scratch with a brand new site utilizing your existing site content. You'll still be able to take advantage of my $29/mo maintenance and hosting. For more information about my Complete Website Package that would include redesign, click here.
Ryan was readily available with helpful feedback throughout the development of my site. If I was not completely satisfied with color, placement, text, etc. he was able to work with me to make changes quickly and efficiently so that I would be 100% satisfied. I was also very grateful for his advice on how to best organize the site's content in order to be more attractive and engaging for potential clients.
Questions? Ready To Start?
Call me now at
(847) 220-8055‬
, fill out the form above, or visit my
contact page
 to contact me and get your questions answered.