Where I've Been Published
Check out some of the sites I've been published on and if you have a site or blog of your own, contact me to get your site on this list.
Manta.com – Daily Business Tip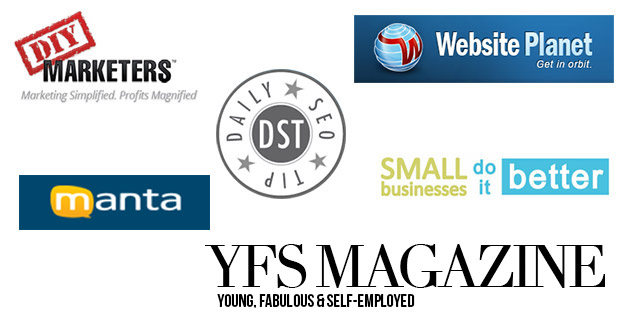 My Targeted Reader
In addition to writing for my own blog and customers, I am constantly seeking to write for other blogs and websites whose readers are similar to my targeted reader – a small business owner that is who is just starting to create a website or trying to increase exposure online. Even though my targeted reader is fairly specific, my topics can still appeal to wider audiences. I most often write on the topic of internet marketing and website development but my topics occasionally drift towards more general marketing and technology themes.
My Writing Goals
Create valuable content that has not been seen or read anywhere else – I'm not trying to create content for the sake of creating it just to get my name out there. My goal for my own blog and anything I write for other blogs is to ensure that it is unique, useful, and interesting.
Maintain high quality – 90% of the content created every day online is junk. I know because I see a lot of it every day. Some of it is just poorly written with bad grammar and a lot of it is just recycling the same things that have been said already. I take my writing seriously and make sure it is readable and without mistakes so that you don't have to make corrections before publishing.
Drive Traffic – I'm not gonna lie and I know you aren't stupid. One of the main reasons I'm writing for my own blog and publishing on other websites is to promote my own name and drive traffic to my site. I don't do this in a blatant or unprofessional way. If I provide links to my website, it will be done with the purpose of providing value to your readers. I often link to my own site and other useful sites within my articles.
Promote My Articles – If you publish one of my articles, you will get an added benefit because I will promote it on my blog, on other sites and on my social profiles so you'll get links back to your site and more traffic. I will also monitor my articles for comments and respond to visitors who take the time to comment.