If you've got a website to represent your small business online, then it's a given that it will feature photos in some shape or form.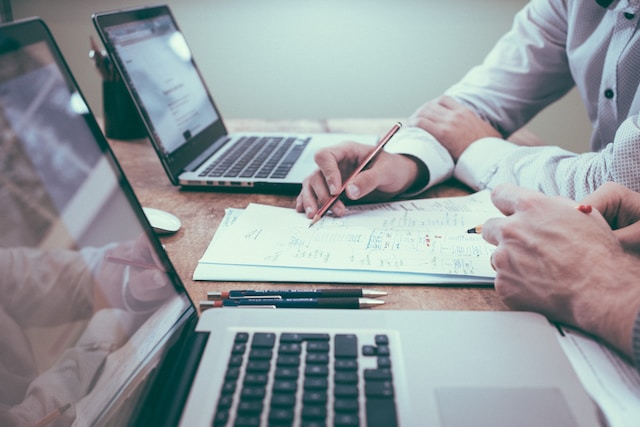 Photo by Scott Graham on Unsplash
You don't need to be a web design expert to make the most of these images, and there are all sorts of benefits to getting this right. So with that in mind, let's talk about a few things to know to maximize the impact of your site's photo selection.
Why Photos Are Vital for Your Small Business Website
Photos can make or break your website. They give viewers a snapshot of what you offer, who you are, and why they should stay on the site.
From product images to brand visuals, photos help bring life to your business online. Not only will high-quality images draw customers in with their stunning detail, but also keep them there as an engaging visual representation of your offerings.
By selecting professional-looking photos that reflect the company's values and goals, visitors gain insight into who you really are before even reading any text on the page. With clear visuals like this, it's easy to understand why pictures play such an integral role in successful small business websites today.
Choosing Quality Images for the Best Impact
When selecting photos to use on your small business website, always go with quality over quantity. Poorly lit or pixelated images will leave a bad impression on visitors and could make them click away from your page in no time!
Instead, focus on finding crisp, clear photographs that accurately represent what you have to offer. Look for professional pictures that are relevant to the products or services you provide. The more specific they are, the better.
It's also important to remember not all stock photos are created equal. Try searching through creative commons options, as well as premium collections if possible. Using high-quality visuals like these will help ensure customers get an accurate view of who you are from the word go.
What About Older, Printed Photos? How to Digitize and Use Them Online
If you have old, printed photos from your business's past that you'd like to include on the website, it's possible to turn them into digital copies with relative ease.
The good thing about scanning your old photos with the help of a professional scanning service is that it's the quickest and cleanest way to go about this, particularly if you want to get this done for a bulk load of aging prints.
By taking the time and effort to digitally rework those classic photographs from years ago, it'll be easy for visitors to get a glimpse into all aspects of your company's journey in one place.
Tips on Optimizing & Compressing Images To Keep Your Site Running Smoothly
The last step in using photos on your website is to optimize and compress them. This helps ensure the site runs quickly and efficiently, as high-quality images can take up a lot of space if they aren't compressed prior to uploading.
Consider investing in image optimization tools like TinyPNG or Kraken for the best results. These solutions will help make sure all images are properly compressed, without losing too much quality.
It's also important to keep track of image sizes. If they're too large, or too numerous, you may find yourself running into space issues down the road. Plotting out storage upgrades for your site makes sense, particularly if you're going to be adding new images on a regular basis.
Wrapping Up
With that, you should be ready to start using photos on your small business website without any of the usual setbacks or frustrations. Just don't forget to check that your images look good and load well on lots of different devices, to appeal to as many prospects as possible.