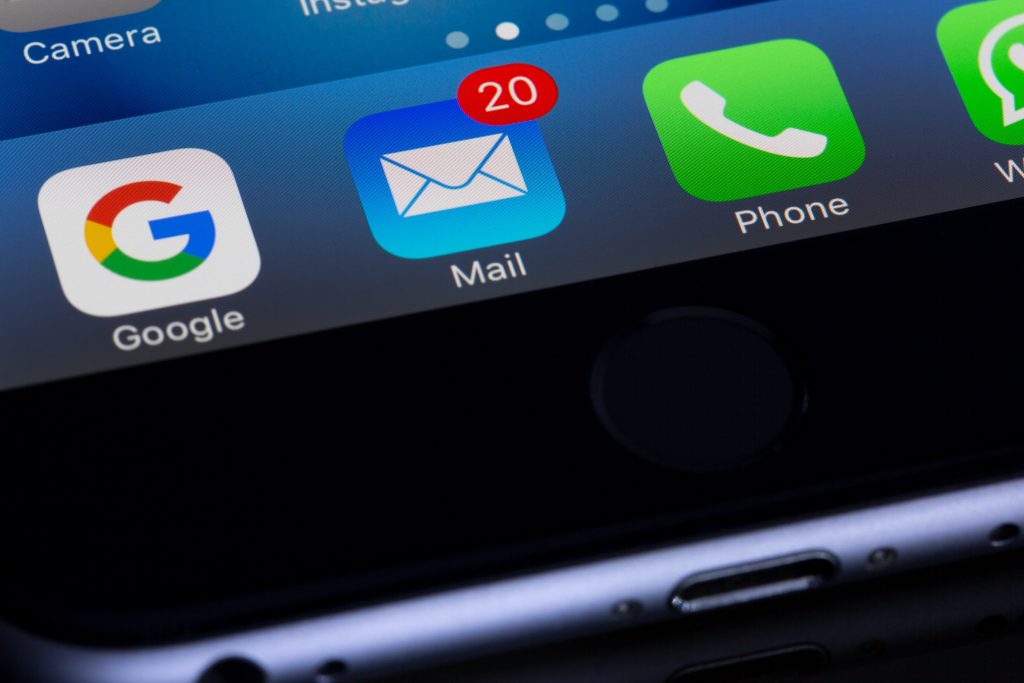 An email marketing campaign can help in the SEO ranking of your website. You see good results in SEO ranking through long term email marketing campaigns. Persistent email marketing efforts can assure people about your brand and convince them to help you promote your website. The following are 9 ways email marketing can help your website ranking.
1. Share Social Signals
Email newsletter often includes a call to action buttons to social media sites. Study shows that websites that rank on top of search results usually have a lot of activities on social media. As you can see, social media plays an important role in SEO. The only thing is that you need to get people to share your website on your email newsletter. Every time you have a new promotion, you can send a newsletter about it and put a social link below so that your subscribers can share the link. You can put a contact section in the newsletter at the bottom and link to your social media profiles. In this way, if your customers want to contact you, they can click on the social media profile link and send you a social media message.
2. Reduce Bounce Rate
Every website will have some bounce rate. Email marketing can reduce the bounce rate. The people who open and read your email are usually your loyal customers. They will stay on your website for some time once they click through. Thus, it reduces the bounce rate of your website. You will want to make sure you have an email list that is full of people so that the newsletter can generate high-quality traffic to your website. Bounce rate can affect your website ranking. A high bounce rate will lead to a lower ranking in the search result. A low bounce rate means that your website produces high-quality content that attracts people to want to stay for a longer time. A low bounce rate will help your website to rank higher in the search result.
3. Ask for Product Reviews from Customers
Review request email campaigns are an effective way to ask your customers for reviews of your products. In the email marketing automation software, you can create a form of customer feedback surveys. You can also put a link that will take the customer to a page where he can leave a review. You simply add a Google My Business page link so that they can click through to add a rating and write a review. Study shows that 70% of reviews are derived from post transactional review request emails. Requesting reviews through email can add credibility to the reviews since they write back to you and acknowledge your email request.
4. Bring to Attention Promotional Sales
An email campaign can help you to keep promotional sales in front of your customers' attention. Your customers will be interested in knowing what is on sale if they enjoy your products and frequently shop with you. You mustn't spam. You can provide your customers with options on the frequency of receiving the newsletters. Now and then, some people will unsubscribe. Monitoring the unsubscription pattern allows you to determine the email marketing frequency.
5. Raise Brand Awareness
An email campaign will raise awareness of your customers about your brand. Some people will forget the brand after buying the product once. However, if the customer keeps seeing the brand again and again in the email, he will have an impression of it. The next time when he wants to buy a product, he will think of your brand and visit your store. You can incorporate video clips to make the email more interesting, for example, adding an educational video clip of where the materials of the product come from, and how the product is manufactured.
6. Create Online Archives
You can create an online archive of all the email newsletters that you have sent in the past. Your customers will be a reminiscence of a particular email newsletter and hoping to view it again. By posting your previous newsletters on your website, your customers will be able to view them at their convenience. While they are on your website, they may also check out what is new and browse your products. It will drive extra traffic to your website. The email newsletters can be converted into PDF files so that the customers can download them onto their computer for viewing afterwards. Converting your newsletters into PDF files can also help to get them indexed fast.
7. Use Your Email Data to Optimize Your Website
When you are starting an email campaign, you will find yourself conducting different tests to see which campaign elements offer the best combination. Some of the email campaign elements you can test are subject lines, call to action, landing page and target audience. As time passed, you will have accumulated a wealth of data from the tests you conduct. The data that you have accumulated can be used to optimize your website for on-site SEO optimization. For example, if you find that a particular keyword works well with your email, you can use the same keyword to optimize your website.
8. Popular Newsletters Can Be Republished on Websites
Popular email newsletters can be republished on your website to maximize their values. It will allow you to reap the SEO benefits from high-quality content. You'll need to send out a lot of newsletters to have some that will be popular. You can check which newsletters are getting the highest open rate, and most activities from your analytic tool. If you want your email to be popular, you must write original content that is based on the topics that your subscribers want to read.
9. Ask Feedback for Website
With email marketing, you can ask your customers for feedback on your online store. It is common to send out feedback survey forms to document the experience of the customers. The feedback allows businesses to gauge their performance and make the necessary improvements. You may find that your website is not user friendly and you are missing out on a lot of conversions. Asking for feedback allows you to see what part of your website your audience is struggling to access. The valuable feedback will give you ideas on how to improve your design.
Want more email subscribers? Check out my video on adding cool Mailchimp Opt-in boxes with the Bloom plugin.