BuildYourSite – Not My Favorite Website Builder
If you're investigating BuildYourSite.com, you may want to take my advice and go straight to my favorite website builders and not even take the time to read this. It may be a waste of your time.
BUT – if you need to be convinced of WHY you should NOT use BuildYourSite.com, then by all means, keep reading…
BuildYourSite.com is one of hundreds of website builders. I may not have ever heard of them except for the fact that they are listed one of those Top 10 website builder sites. So since I review website builders, I decided to take a peek. I was not thrilled with what I found, unlike the many positive reviews that you can find online for BuildYourSite.com.
Just because I don't like BuildYourSite.com, doesn't mean other people won't, but what's obvious to me is that BuildYourSite is not the best value for the money. I'll tell you why, but let's review the basics first.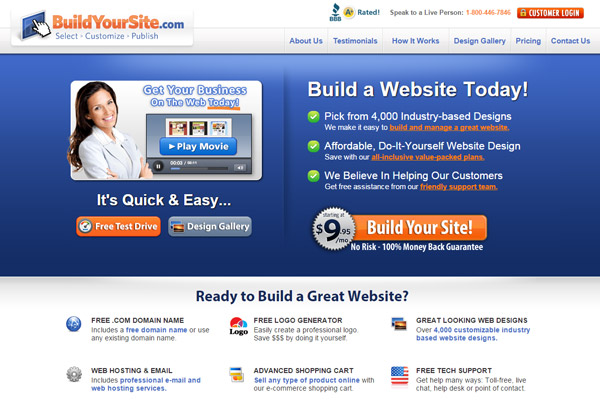 Who is Behind BuildYourSite.com?
Doing some quick research, it's obvious that BuildYourSite.com has been around since the early 2000's and is a product of OneWebHosting.com, a company headquarted in Sacremento, CA. It appears they developed an application called SiteBuilder Pro for their hosting clients to build a site easily. It is also offered as a standalone product at BuildYourSite.com, which is what I'm reviewing here.
One important question when evaluating website builder is their level of innovation keeping up with the latest design and function in the web design industry. Unfortunately, it doesn't appear that BuildYourSite.com has been updated for over 10 years. This becomes painfully obvious looking at the website design themes they offer and the functionality of the website builder itself.
Features of BuildYourSite.com
Normally, I would share all the features of a website builder, but in this case, it's not really worth it. You can watch my video above to see exactly how it works.
The website builder does offer all the basic features you need to create a site. You can create pages, add text, pictures, and a few advanced features like contact forms, HTML snippets, and more. And that's about it! There's nothing too impressive or exciting about the elements you can add to the page or the way the builder looks and functions. The workflow is pretty slow with main windows taking a few seconds to open and covering most of the workspace.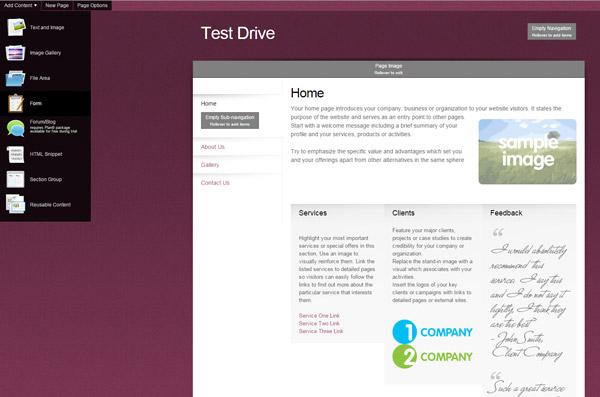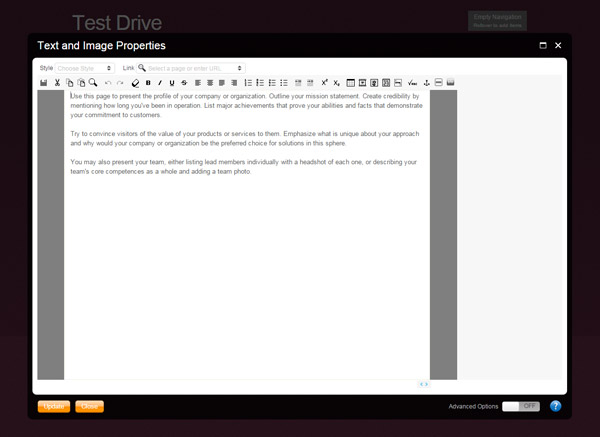 Bottom line – it works and was probably great in 2005, but it's not 2005 anymore and there are much better options for the same or less cost.
And since we're on the subject of cost, BuildYourSite.com is the first website builder I've ever seen that has an activation fee. It was $30 and then they took $10 off as some kind of discount. There's really no cost for them to setup an account so it makes no sense to charge an activation fee.
Maybe BuildYourSite will upgrade their builder, but until then it's not worth considering. Check out my recommended website builders for better options.