This next question in the WEask.tv series is on the topic of choosing a business AND domain name and and comes from a client of mine named Brandon who runs a few businesses with a partner in Southern California.
Brandon asks:
Jon was wondering what your input was about a good name (good meaning, sound goods, works with logos, isn't taken already, and can rank high in search results) for a concrete business name. He needs to setup a DBA name with his accountant and he's just held up about the name.
Could you please provide some names you think would work good for concrete & epoxy services?
Thank you,
Brandon
While I didn't give any specific names during my correspondence with Brandon, I did offer some pointers to lead him in the right direction in choosing a business name and a domain name.
Choosing the right business name is a foundational step to launching a successful business and there are a few things to keep in mind when it comes to marketing your new business online and offline.
First, let's get the legal issues out of the way. When you are choosing a name, you'll have to register it as an entity in your state and be weary of any trademark issues that may arise. I won't dive deep into the legal matters in this post since it's outside of my expertise, but I definitely recommend you consult an attorney in those matter if you have questions.
Now on to the key points for you to consider when choosing a business and domain name.
Make it Unique and Memorable
I would suggest staying away from names that are super common. Something like AAA Concrete or Affordable Concrete likely already exists within your state or even within your city. Plus, it's generic and really doesn't tell us much about your company. You no longer need to worry about being on page 1 of the YellowPages! You want to stand out against the crowd and be on page 1 of Google!
Abbreviations like "PCIG Restoration" can also be problematic as they can be difficult to remember and easy to mix up. Remembering 4 letters is a lot like remembering 4 words. In this case it would be better to go with 2 words like "PRECISE Restoration.
With a unique name, you'll find it much easier to rank in search engines when people are searching for your brand name because you won't be competing with every other company in the world using "AAA" in their name!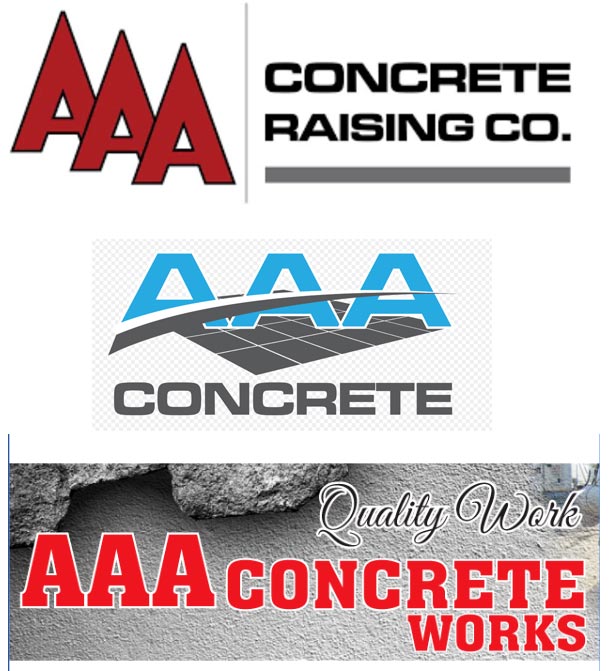 Speak and Spell
How easy is it for potential customers to both speak and spell your business name? You want to make it as easy for them as possible.
Trust me, this one hits close to home. While Web Eminence is very unique and easy to rank in search engines, the word EMINENCE is not used often in people's day-to-day vocabulary. Some people don't know how to say it, or when I say it, they aren't always entirely sure of what I said. People also often have an issue spelling it correctly. So, if I give out my email address or domain name through word of mouth, there are often misspellings. I still like my name and not sure I'd change it, but my difficulty with the word eminence might be something you can learn from.
Brand Name Vs. Exact Match Domain
People used to be able to stuff several keywords into a domain name hoping to rank for those particular words in search engines. I actually am talking about that in my next WEask.tv Q5 video.
Ex. AffordableConcreteContractorInChicago.com
In 2012, however, Google implemented an update to devalue the ranking factor of keywords in a domain. They even went after low quality sites attempting to game the system with exact match keyword domains. So, while it still may have some effect, it's really no longer enough to make a big enough difference to make you choose a keyword domain rather than a brand name.
What's more important is to create a brand name that has good authority online over the long term with lots of reviews and links pointing back to your site and good social activity. All-in-all, choosing a domain and business name that acts as a brand instead of a keyword is more beneficial in 2019 and beyond. Think about it – you don't see too many reputable brands (small or large) using keyword domains these days.
Domain Availability
As you brainstorm a business name, you're going to also want to look for domain names. You don't want to ultimately choose a business name only to find out there are no domain names available that match.
There is no law that your domain name must match business your name, but it is a good idea to have some similarity between the two for the sake of brand continuity.
If you find that your business name is too long, you can shorten your domain name so that it's easier to remember and type. One example of this would be American Airlines, who have the domain AA.com. You probably won't be lucky enough to land a two-letter domain, but you get the idea.
Another workaround for a business name with an unavailable domain name would be to change to something other than a .com URL. Sites like GoDaddy.com or other registrars should allow you to check for domain availability and will offer suggestions for alternative top-level domains if .com is taken.
To help you along the domain-buying process, you can check out my video Godaddy Domain Purchase Walkthrough – Search and Buy.
I hope this helps any of you out there trying to land on that perfect business and domain name. If you have a question of your own that you'd like me to cover in video form, please head to WEask.tv and post your question in text, audio, or video form.
Notes