If you have ever purchased a
domain name from GoDaddy
, you know that the checkout process is made a little bit tedious by all of the extras that are offered during the checkout process. So what are all these extras and do you need them? Let me briefly explain them here:
Private Domain Registration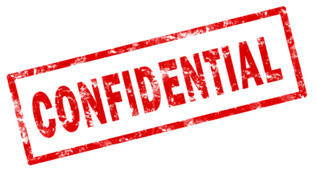 When you register a domain name, you must give contact information associated with the domain including name, address, phone number, and email address. For any active domain, you can look up this info in the WHOIS database. In order to keep your information private, you can pay an additional $10-15 per year and GoDaddy will block the domain info from being displayed. Some people may need this and some people may not. Here's a points of consideration when deciding whether or not to purchase Private Domain Registration.
If your address and contact info is already displayed on your website itself, there is probably no reason to pay to make the WHOIS information private.
Many website owners do not have a business address but only have a residential address. In this case, it may be wise to get private domain registration so you don't have to list your personal residence
You might consider getting a PO Box from the US Post Office. This will give you a mailing address other than your residence that you can use to send and receive mail for your business and also use for your domain name WHOIS contact info.
If you use a PO Box, business address, or home address for your domain name contact info, your information will be accessible by the public including your mailing address, email, and phone. This may result in unsolicited mail, email, and phone calls.
Certified Domain with Website Seal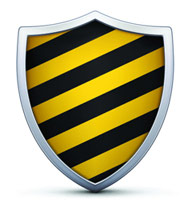 For around $5 per year, GoDaddy will give you a certification seal on your website. I would not recommend this for most people since it is not necessary. It may give your website visitors extra peace of mind when visiting your website but there are better ways to do this. For example, if you are taking credit card payments online, you can display a security seal from your merchant account provider like Paypal or Authorize.net . This is usually more meaningful to your visitors to see a certification from a merchant account provider like Authorize.net because it requires much more credibility get a merchant account than it does to order a domain with a Certified Seal from GoDaddy.
Email, Website Hosting, Website Builder
Most new website owners who purchase a domain name will need website hosting, email addresses, and a way to build their website. GoDaddy conveniently offers these to domain purchasers at checkout. Unless you have already confirmed GoDaddy is your best option for website hosting, email addresses, and a website builder, I would recommend holding off on purchasing these services. You can always add them later. There may be better deals or specific services that you will need from your hosting provider. Or maybe you will work with a website designer who provides hosting. Unless you have explored all the options, just buy the domain only and save these decisions for later.
If you are looking for a solid hosting service with a great product and superior support, I recommend HostGator. You can use the discount code WEBEMINENCE and get a 25% discount on your order.