Video content creation has increasingly become the most valuable form of marketing. As a result, more online audiences now prefer watching videos, whether they are recorded or live. This opportunity can be used to build your audience and brand while generating buzz and interest in your live events.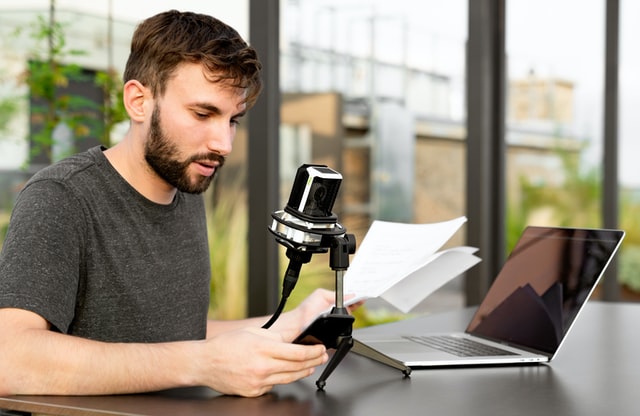 Photo by Sandra Tenschert on Unsplash
There are several approaches to getting a Livestream video onto your website and they depend on the website features and plugin capabilities. Either way, the process can be simple with the right tools, software, and knowledge of how to get it done.
Here's how to integrate live streaming video into your website.
Choose A Streaming Platform
The first step to live stream integration is to choose a streaming platform that's best suited for your needs and interests. These are the online services that will host your streaming activities. There are a variety of different streaming platforms that cater more to specific types of content. This means that some platforms offer broadcast streaming for live news services while others are more optimized for e-sports and virtual music concerts.
Thus, depending on your budget and content, you can choose either free or paid services that allow you to monetize your live stream as long as you meet their requirements. For instance, If you're a content creator and budding streamer, you can find out how to get more followers on Twitch and use it as your platform of choice to grow your entertainment-based audience. In any case, whichever platform you decide on, make sure it has your target audience interested and it can be placed on your website.
Choose An Application
This is the alternative option in case the free or paid video streaming services mentioned above don't meet your needs. This could be in cases where your website doesn't have a live streaming platform function or only gives you the option of a few specific applications. In such a situation you can integrate your live streaming onto your website using social media apps.
Most of the popular social media apps that support video formats have begun rolling out a live stream setting due to high demand and the growth of the streaming industry. The great benefit of this is that the streaming services will be free and you'll have the option of monetizing your channel without having to pay royalties to a host platform. One of the downsides is that you might be limited in the live content you create because of practicalities such as video dimensions for mobile phone use.
Create An Embed Code
Once you've chosen your streaming platform or application and have created your live channel, you can start your website integration. The easiest way to get this done is to manually generate an embed code from the streaming platform. This option can be found within your account setting that you can click on and the platform will generate a link.
Some platforms or apps offer you the chance to customize for video content marketing purposes before adding it to your website. These include changing the dimensions from mobile to desktop sizes. Other extra features include creating a subscription to allow viewers to make payments during your Livestream. When you finally have the link and video set up, you can copy and paste it onto the embed video section of your website. From here the video channel will load and you can begin your Livestream when ready.
Encode The Video Onto Your Website
Once again, this option is for any situation where there's no embed video section on your website because it's not compatible with video embedding. Here is where you can encode the live video stream using encoding or video transcoding tools and equipment. The hardware uses a recording device capable of converting your video into a live stream so that it can be transmitted over the web and onto your website. It's also the pricier option.
On the other hand, software plugins that you can install onto your computer and that run on your website are a more affordable choice than the hardware. However, it requires a computer with a faster processor, and both types of encoding need more bandwidth to keep the live stream video quality in good condition and up to speed.
Conclusion
Integrating your live streaming video can be a simple process once you have the right tools in place. You'll firstly need to select either a live streaming platform or social media application to host your video. Then you can move into the actual integration by loading the video onto your website with an embedded video link or encoding it using third-party software or stream-capable devices. 
To ensure your Livestream is correctly integrated make sure that you're using tools and internet speeds that support the bandwidth capacity that you need and a website that has video capabilities. From here, your streaming should be a seamless process that allows you to focus on creating meaningful content for your viewers.