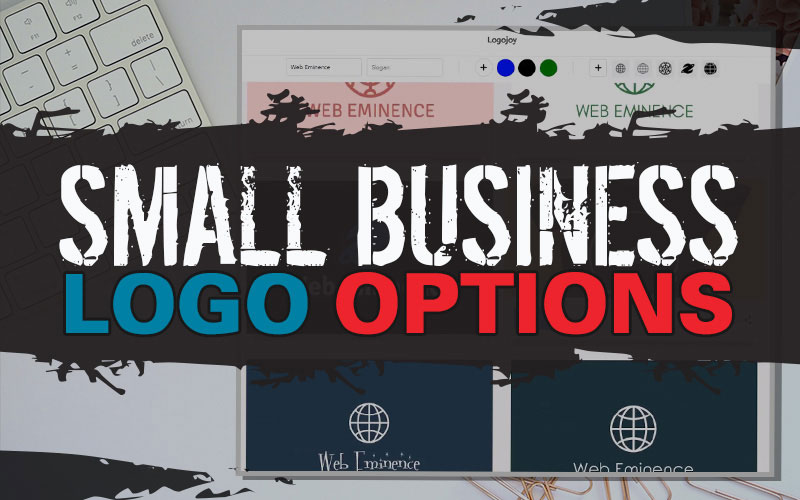 How important are logos really? Well, let me just put it this way… my three-year-old does not know how to read, but you better believe she knows when we are passing a McDonalds because she sees those golden arches. She can point out a Target store from a block away because she notices that big red bullseye logo.
She won't be reading for a year or two, but she's one of Dunkin Donuts' best customers because she knows those colors and that lettering means yummy treats.
The Significance of Your Company's Logo
Brand recognition is CRITICAL as more brands vie for our attention! Clearly, this starts from a very early age. But why is all of this important to your business? Your logo is not just a picture; it's your brand's identity. Your logo will be used in almost all marketing materials, from your website and business cards to advertisements and social media. As my toddler proves, your logo plays a prominent role not only in people remembering your brand, but how they perceive the product (or service) you are offering.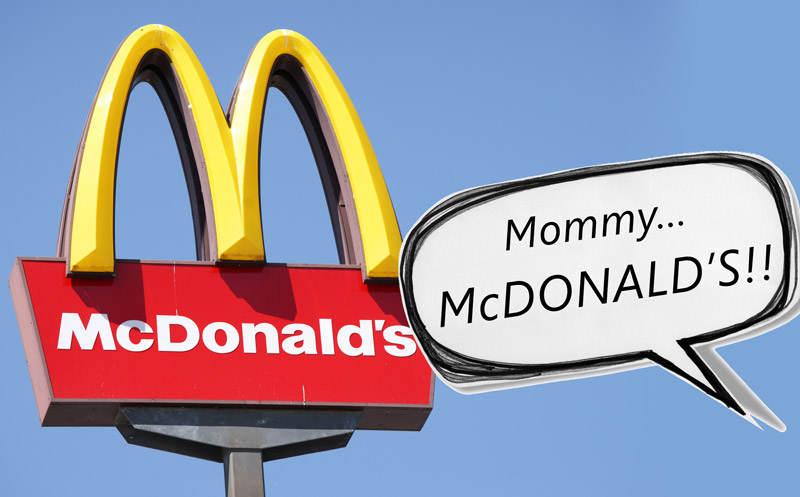 In order to establish yourself as a credible business option for your potential customer, you will want to make sure your logo embodies the following:
Is unique to you and your brand
Engages and evokes emotion from consumers
Is recognizable and memorable
Properly represents your brand/business (fun, professional, technology, etc.)
Reflects quality services & instills value
How Much Should A Logo Cost?
The question that we hear often is, "Do I need to spend hundreds or thousands of dollars in order to get a quality logo?" And the answer is you will have to invest some money and likely some time. However, there are a multitude of different options depending on the budget and skill set you currently possess.
Large corporations spend thousands or millions of dollars with big design firms to revamp their logos and branding. The average freelancer or firm is going to charge anywhere from $200 – $6,000 depending on a few factors including but not limited to the number of deliverables, concepts, revisions, and even the amount of research they are going to do in regards to your industry and the core of your brand. In larger cities, you can find firms that charge millions of dollars as they are investing hundreds of hours in the research and creative process.
Don't let the "sticker shock" prevent you from creating your business's logo. There are some solid design options that can be accessed anywhere & can ultimately fit any budget.
Which Logo Creation Option Fits You and Your Company Best?
Let's break down the logo creation options a small business owner has, as well as share some pros and cons of each option.
D.I.Y. Logo Creation
Are you feeling ambitious? There is nothing stopping you from creating your own logo. If you have access to Adobe Illustrator or want to try it for free, you can take a stab at designing your own logo.
Pros: You don't have to communicate your vision to anyone else. You are in the driver's seat and can go in any direction you'd like.
A couple tips if you adventure down this path:
Color Speaks Louder Than Words – Educate yourself on the significance of logo colors. Logo Maker offers a very simple breakdown of colors and what they represent.
Size Matters – Make sure to design your logo at a high resolution from the start. This will allow it to be printed in high-quality and you can always scale it down for other uses.
Make It Memorable – Strive for a design that stands out in the crowd.
Cons: If the last time you took an art class was in grade school, you may end up spending way more time familiarizing yourself with Adobe Illustrator and messing around with the tools than desired. If your time is more valuable spent somewhere else, you may want to call in the experts.
Online Tools for Logo Creation
For the budding entrepreneur, the online tools/logo creators might be just the right amount of control in the design process.
A few options include:
Check out this video to see Ryan Bowman of Web Eminence test drive these logo creators.
And here's one more logo maker from DesignHill.com.
Pros: Regardless of the size of your budget, you can design a logo for your company with these logo maker websites. A small version of your logo is often available for free, with the option to purchase a high resolution file starting at $10-$20. Plus you can preview what your logo will look like on business cards, t-shirts, signage, etc.
Cons: There are often asterisks next to anything that says, "Free" and if you are wanting to get the full resolution logo in multiple formats, you are going to need to upgrade from the free options. In addition, if you are looking to trademark your logo, it will require some additional steps. 99designs gives a nice overview of trademarking your logo and they are also another solid option to get a logo on a budget. Which brings us to the next category…
Online Designers
There are some online services like 99designs and Fiverr that are the "mid-range" option in terms of budget and perceived quality. They allow you to enlist the help of a designer without while keeping the cost under $200 and maybe even under $100.
Pros: 99designs offers both a Logo Store equipped with unique, hand-vetted logos for those on a tighter budget looking for off-the-shelf ideas. The site also provides an opportunity for more personalized options where customers are integral to the outcome from the beginning. The website also helps clients make the tough decision between loads of logo submissions. "99designs customers can create a poll of their favorite submissions, and share a link via social networks and email inviting people to vote," explains Deborah Harkins, creative director of 99designs. "Often they're surprised when the design they were leaning toward doesn't come out on top! But ultimately, they need to own their decision."
Cons: Like most things, you get what you pay for. And in this case, you wont get a designer who will think deliberately and strategically about your project. The minimal time they invest may lead to "good" but you are likely wanting "great".
Local Designer/Firm
If you have a higher budget and want to work with someone face to face, your best bet would probably be to search around your local area for designers. Do a Google search or stop in at local printers and ask if they do design work or have recommendations.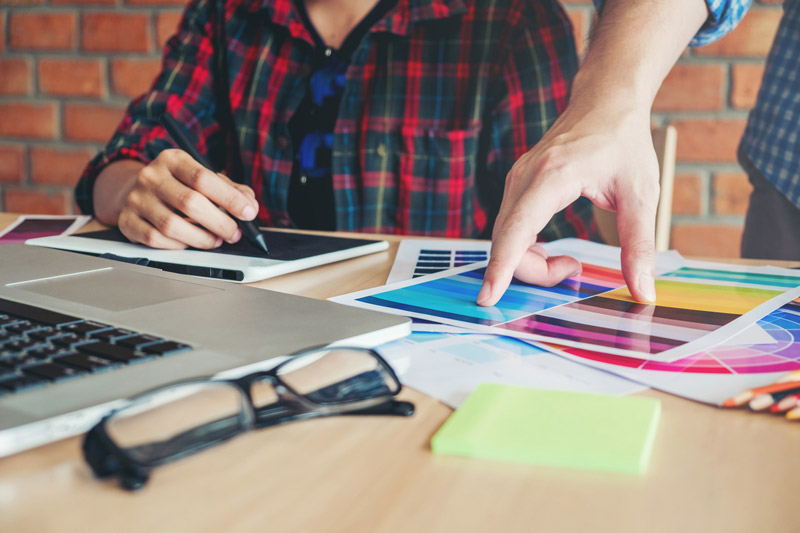 Pros: As a small business owner, you have probably already been told to focus on and invest your time doing what ONLY you can do. For everything else, outsource when possible. With that being said, a professional designer will have an in depth discussion with you to understand your business and your vision. Then the ball is in their court. They will take their time, energy and expertise to create multiple logo options for you to choose from.
Cons: If you are just getting rolling in your own business, you have quite a few expenses and may not have the budget allocated to hire a design firm. Depending on your area, you'd probably be hard-pressed to find a local design firm who will do a logo for you under $500. A loophole to the budget dilemma may be contacting a local college with a graphic design/marketing program. It's no secret that college students are willing to work for less in order to build their portfolio.
There are boutique companies that also offer website design paired with logo creation. If you are in need of a website (or a facelift for your website) as well as a logo, you should check out Logo Design Services from Web Eminence. For right under a hundred bucks, we'll provide you with 4 initial concepts within a 4-5 day turnaround time delivered in several high-resolution formats, plus unlimited revisions until you are pleased with the final logo. We've helped almost 200 small business owners with their website design and many of those clients have utilized his logo services as well!
No matter which path you choose to take in order to create your company's logo, keep in mind:
YOUR TARGET AUDIENCE: who are you wanting to attract to your product or service? Then create a logo your target audience will respond to, you need to understand who they are so you can get an idea for the perspective they have.
YOUR GOAL: engage and interest your audience without overwhelming or confusing them. Whether on a sign or on your website, someone shouldn't have to wonder what it is they are looking at.
You'll also want to make sure you have the following formats of your logo.
Adobe Illustrator (.ai) file
editable PDF file
PNG file
JPG File
As a rule of thumb, images should be at least 300 DPI (dots per inch) for high-resolution logos.
Logo Revisions – The Neverending Story
It's tempting to get stuck in the logo process with endless revisions to get your logo absolutely perfect. But one key to getting a new logo is actually finishing it!
So how do you know when you've got "it"?
Ask yourself:
Does your company logo enhance potential customers first impression of your business?
Does your logo have the ability to increase/build loyalty between your business and your customers/client/patients?
Does it establish a brand identity?
Does it provide the professional look of an established enterprise?
If you can answer "yes" to all of those questions, you have got yourself a great logo. And make sure others can answer YES to these questions too! – not just you, the business owner.
Who has done this well? Allstate. Their "in good hands" logo has accomplished all of the above. It immediately generates a warm feeling for the company, symbolizing care and trust. With a little thought and creativity (yours or the hired assistance of a designer), your logo can quickly and graphically express many positive attributes of your business too.

Have you created a logo for your company? How did you do it? If so, what advice can you offer? Tell us in the comments.
Desighers