The purpose of creating a logo is to represent your company to the audience and differentiate yourself from others in the market.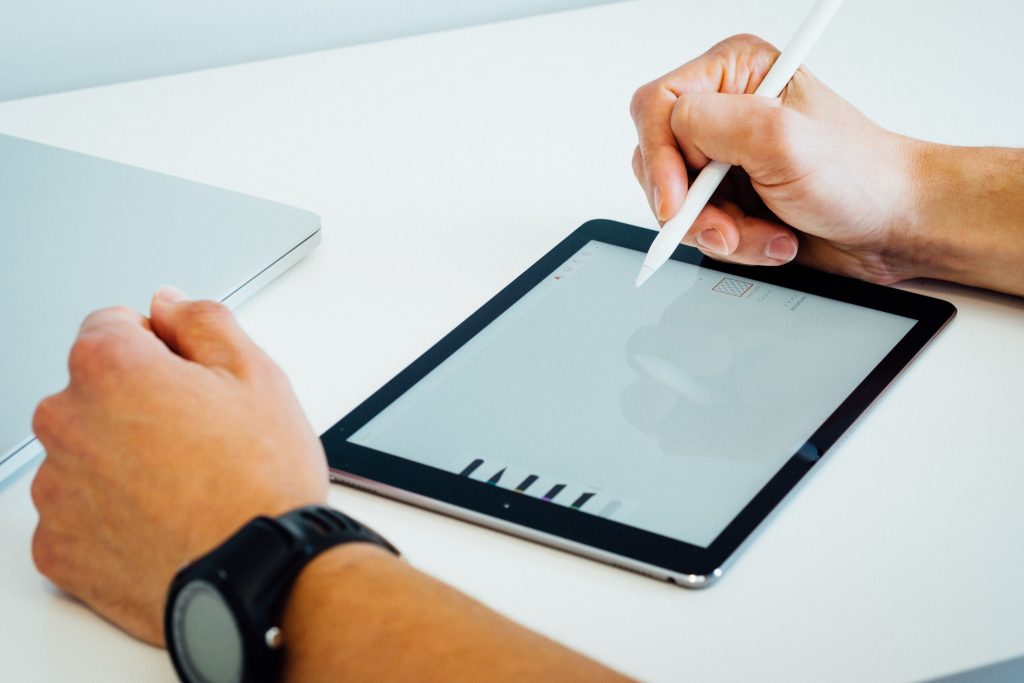 Learning how to create a logo design is undoubtedly a tough job. You need to study the market, see the trends, and come up with a logo that people are attracted to. This is where you need to know the rules of creating a logo design.
When someone looks at your logo, they should be able to determine two things out of it: if they desire your product and if they really want to purchase from your company. Knowing the principles of logo design will help you achieve the perfect logo design.
The entire process of logo design gets easier when you approach it with knowledge, experience, and a solid plan. You do not necessarily need to learn graphic designing to create a logo because this can be handled by online logo maker tools. You just need to understand your design choices that communicate well with the viewer and define who you are.
What Are the Principles of Creating a Stunning Logo Design?
The whole idea of creating a logo design is to produce something that a customer can resonate with and is memorable. So, we are presenting you with some useful principles of creating a logo design that can help you stand out from the crowd.
Simple
Your logo design should be identifiable at a glance. Simple and unique logos deliver something unexpected without having to be complicated. Take the example of Starbucks. Their logo is universally recognized because of its quality and uniqueness. Can you think of any other globally known coffee brand that has a logo as unique as Starbucks? The simpler the visual representation of the logo design is, the easier it is for audiences to remember it.
Memorable
An effective logo is one that sets an impression in the audience's minds forever. By keeping it simple and appropriate to the business, your customers will immediately recognize your brand with just a single glance. The logo of McDonald's is simple and memorable. Who wouldn't remember an 'M' alphabet? This is why children instantly get fascinated when they see the McDonald's logo as they know their favorite fast-food chain is around them.
Timeless
An effective logo should be timeless. Obviously, you cannot keep changing your logo design with new trends popping up every now and then. A logo is an image or sign that people recognize you with. If it is changed at any point in time, they may confuse you with other brands.
So, the rule is to create a logo that lasts forever. Ask yourself the question while designing one – will it last till 10 years' time? For instance, London's underground logo is timeless. It is 100 years old with a worldwide iconic status, and its logo is still going strong.
Versatile
A good logo comes in a variety of colors, designs, and sizes and is not limited to one particular standard. You should not stick to the industry's basics but instead play with your imagination. The more versatile and different your logo looks, the more people will be inclined towards it.
Appropriate
A professional logo is one that is designed appropriately for the intended audience. For instance, someone who runs a toyshop business would have a colorful and playful logo design, but the same would not apply to a law firm. So, basically, it's the design and execution that needs to be adjusted according to the industry.
Logo Maker Tools to Design Your Company's Logo
When it comes to designing a logo, one will panic and think about how to create something of an industrial standard without having any prior designing experience. Fret not! Logo maker tools are here to make your lives easy!
The tool is intended to help you create a logo using pre-designed templates. The website has a huge range of themes, colors, backgrounds, and designs to help you tweak the template the way you like.
Most interestingly, the apps are loaded with templates that are specific to your industry. For instance, if you run an audit and accountancy firm, you would look for something that is more decent and professional. Just feed in your details and preferences, and logomakert.net will take care of the rest.
What's the best part? You save a great deal of money that goes into hiring a professional designer. Yes! Use a free online logo maker by logomaker.net. In just three steps, you can create a professional logo!
This Logo maker online offering thousands of logo templates requires only that you choose one, customize it according to your needs, and then download it.