Trust Me… It Will Only Take 5 Minutes
When you buy a domain name from GoDaddy, your domain is set to GoDaddy's nameservers by default. If you purchased hosting from a company other than GoDaddy, you will need to point your domain name servers to your hosting company's nameservers in order for your website to be activated on your domain name. I know it sounds scary and complicated but it's really not that difficult. Plus, you only have to do it once.
If you are one of my clients, you should be using the following domain name servers:
dns1.webeminence.com
dns2.webeminence.com
If you are not one of my clients and do not know what your correct nameservers are, contact your hosting provider and ask them.
Directions for setting your nameservers in your GoDaddy account can be found here. I copied the appropriate directions below to make it easier. Start by logging into your GoDaddy Account Manager and then follow the directions below starting with #2.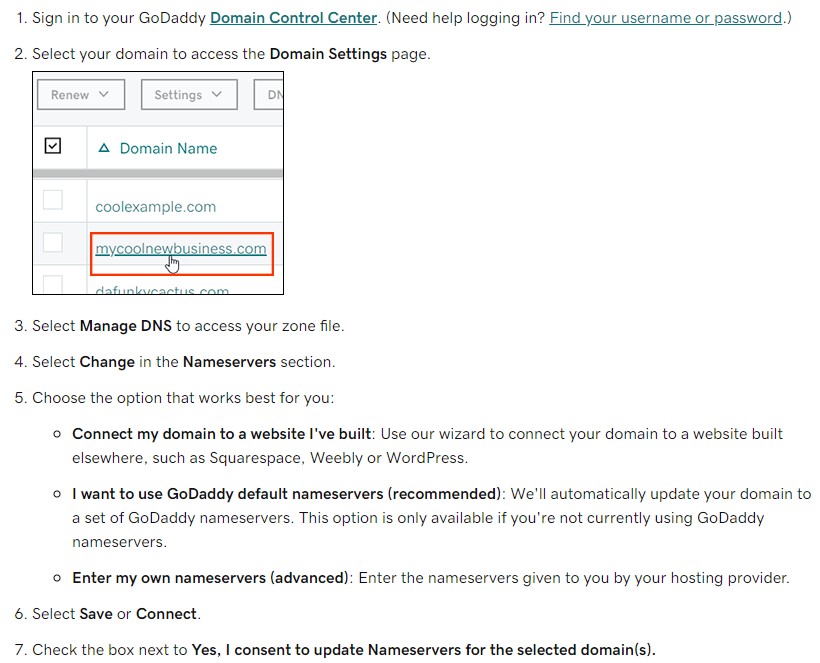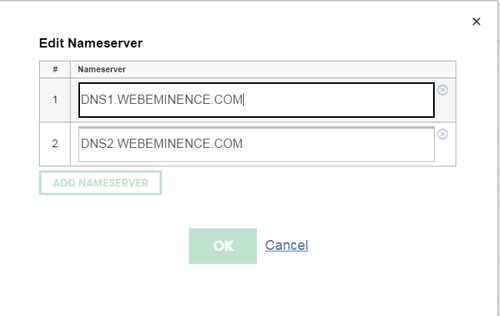 The image above shows the name servers that clients of Web Eminence will enter. If you are not one of my clients, first of all, WHY NOT? 🙂 and secondly, you'll have to contact your hosting provider to get your nameservers.
Let me know if you have any questions or post your question in the comments below. Hope this helps!