Square's Brief History – The App and Square Reader
When people think of Square and SquareUp.com, they probably think of the app and Square Reader credit card swipe attachment for smart phones and tablets. Since the launch of that popular device, Square has expanded into other business services to meet the needs of its customer base and reach new customers.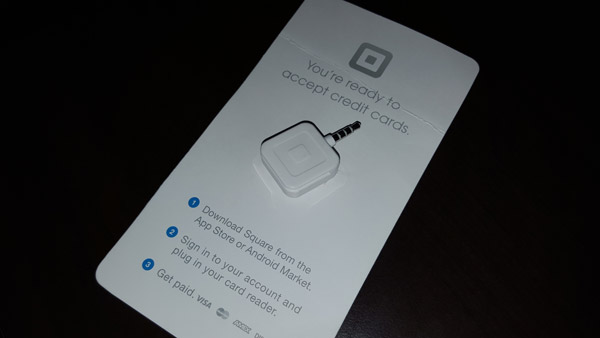 Square Appointments Gets a Boost from Bookfresh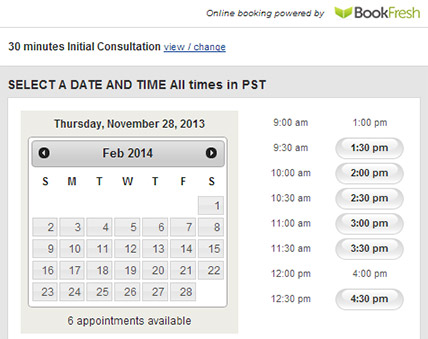 One way they've been expanding is by acquiring companies and integrating their technologies. Square purchased Bookfresh, the creator of online scheduling software in 2014 and around the same time they launched the Square Appointments service.
I had reviewed Bookfresh and was not super impressed with it in the past, and fortunately Square's Appointments platform bears little resemblance to the Bookfresh platform. So I must assume they purchased it to gain the customer base, website traffic, or some piece of the technology they used.
Square Appointments Review
The good news is – Square Appointments is much better than Bookfresh was. The Appointments interface is typical of what we're used to seeing from Square: simple, minimal interfaces and functionality to get the job done.
Square Appointments will meet the needs of most service businesses looking to take appointments and payments on their website. And actually, you don't even need a website! You can use the provided booking site and just send your clients directly to your booking site URL. It will look similar to the page below and offers little ability to customize: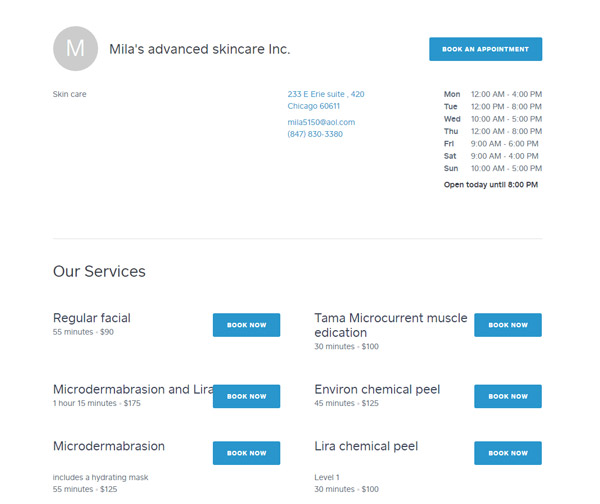 Square offers the following important features that business owners are looking for in appointment booking software:
Hosted booking site so you don't even need a website
Self-service booking so your clients can book on their own with ZERO effort from you
Manage multiple staff on one calendar. You will need to upgrade to higher packages to manage multiple staff members.
Integrated credit card payment with Square Payments
Syncing with Google Calendar
Text/email reminders
In addition to these pillar features, there are lots of settings that can be tweaked. Many of these settings are shown in my video above.

Square Appointments Pricing – Cheaper than a receptionist?
Square Appointments could reasonably replace a part-time receptionist to answer phone calls and record appointments. Event with that high value mindset, Square is reasonably priced in the online appointments market starting at $30/month for 1 staff. At the time of writing this, it's $50/month to go up to 5 staff, and $90/month gets you unlimited staff integration.
Options for Online Appointment Scheduling
There very well could be over 100 competitors to Square Appointments. Just check out this list from Capterra.com to get an idea of how many there are. You can also look at this post from FitSmallBusiness.com highlighting Acuity Scheduling, 10to8, and Bookeo along with a chart of the top 8 in their opinion. Here area a few I have had some personal experience with:
Bookeo: Not as pretty as Square, but highly functional and get's the job done.
Vcita: Well known in the industry with a large customer base. Great features and nice interface. Recommend Vcita often.
YouCanBook.Me – I see this app often in email signatures for people who do a lot of phone meetings. It has really good calendar integration. Check out my review here.
MindBody: Appointment booking process is a bit bulky in my opinion. This software is targeted at wellness practitioners, but anyone can use it.
WordPress Plugins: If you have a WordPress site, there are a number of plugins to add online appointment booking functionality to your website. One that is popular is Appointment Booking Calendar