You've probably heard the old saying, "a picture is worth a thousand words." Well, if that's true, then a video must be worth an infinite number of words.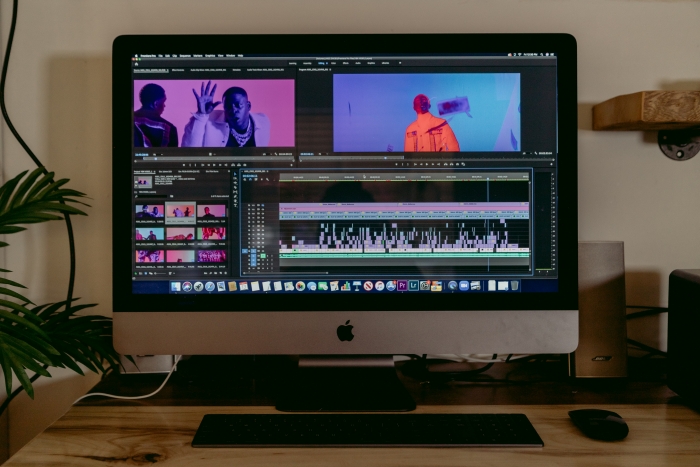 Photo by Jakob Owens on Unsplash
That's because videos allow you to show your ideas in motion and tell stories through images. You can also use it for demonstrations or tutorials.
When used correctly, videos are one of the best ways to engage with your audience and get them excited about what you do. They can therefore be essential tools for web designing. The question is, which are the practical ways to achieve this?
1) Support Portal Videos
Support Portals are the places where site owners and visitors get help with their problems. Although more and more of them use self-help manuals, forums, and FAQ sections to get answers without asking support staff for help, they still send a significant percentage of questions directly to customer service reps.
This is why these departments need video tutorials that will teach your visitors how to do certain things without sending an email.
Show them step-by-step instructions or demonstrate how something is done, and most questions will go away on their own. It makes it possible for your staff members to focus on more critical issues.
2) Video Testimonials
Word of mouth is one of the most effective tools in any business arsenal to get new clients. That's why successful companies in this industry pride themselves on their excellent customer service and satisfied customers.
What better way to show them off than including them in videos? It will give potential buyers a preview of what they will get if they choose your products. Forget about written testimonials and dry quotes; let videos do the talking for you.
However, it's a good thing to perfect your ability to come up with video testimonials. It's something that makes them more captivating and relevant. There are online resources that inform you on how to make a video testimonial. After having a clear idea of the videos, it's crucial to understand why editing skills are vital.
3) Blog Videos
This is something that doesn't need much explaining. Videos are the epitome of convenience when delivering information, whether you're instructing about how to do something or painting a picture in your viewers' heads with words.
That's why this tool can be very efficient when blogging because it combines both aspects into one whole.
What's more, it won't take a lot of time to produce. One would think that creating informational videos is more expensive than the written word, but it isn't. You can do it with just your smartphone and a tripod.
4) Brand Building and Corporate Videos
When you make it a habit to create videos anytime your company does something significant, these clips become brand-building tools that position you as an industry leader. You can also upload them on social media platforms such as youtube and Vimeo to attract new leads. In addition, these videos will help you keep past clients in the loop about your business.
5) Informational Videos
Suppose there is something that your visitors want to know before actually signing up or buying a product from you. In that case, an informational video can answer their questions without any delays.
Think of the last time you wanted to purchase something from your computer. What did you do? You probably visited their website, read some product descriptions and reviews, and watched a few videos before buying anything.
This is one-way informational videos help conversions since they address customer concerns and fears before deciding to purchase.
A video is an effective tool for any company that wants to increase its visibility. When using video, you can use many different ways to get your message across: Explainer Videos, Support Portal Videos, Video Testimonials, Brand Building Corporate Videos, Blog Videos Informational videos.
No matter what format you choose or how big the project may be, if it's done right with high-quality content from start to finish, then you will have a fantastic marketing piece on your hands.