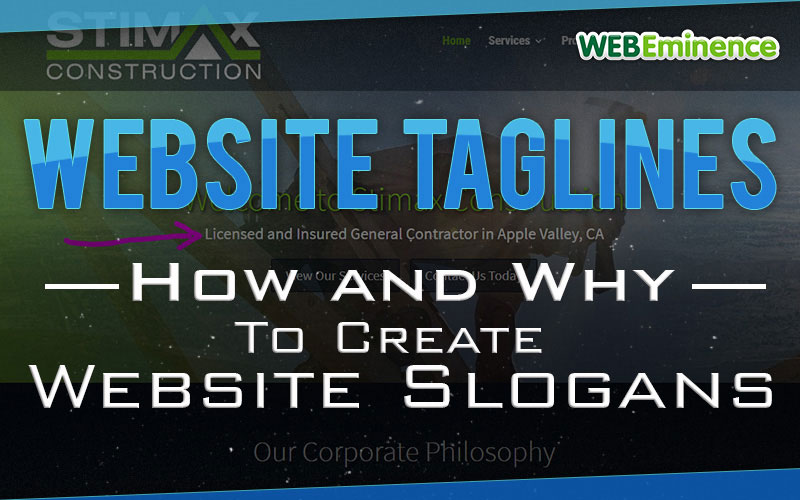 All of the big brands you know have slogans and tag lines that you can instantly identify. Some people might tell you that they're corny or unnecessary, but that couldn't be more wrong. Every business needs one, and while you may not create a slogan that becomes memorized by the masses, having a website tagline is important for letting finicky website visitors quickly identify the important facts of your business.
Slogans are the most efficient kind of marketing
Slogans are the written equivalent of your company logo, and you wouldn't dream of going into business without one of those would you?
They allow your customers to quickly and easily identify with what you have to offer, and they're a great way to catch the eye. By being able to get across the sentiment of your offering and the essence of your business, a slogan is a great shorthand for your About Us page. They're typically half a dozen words or less, which means your brain can read them the instant it sees them. Slogans and taglines are deal if you want instant recognition instead of forcing your audience to read a 300 word sales pitch to know what you're offering.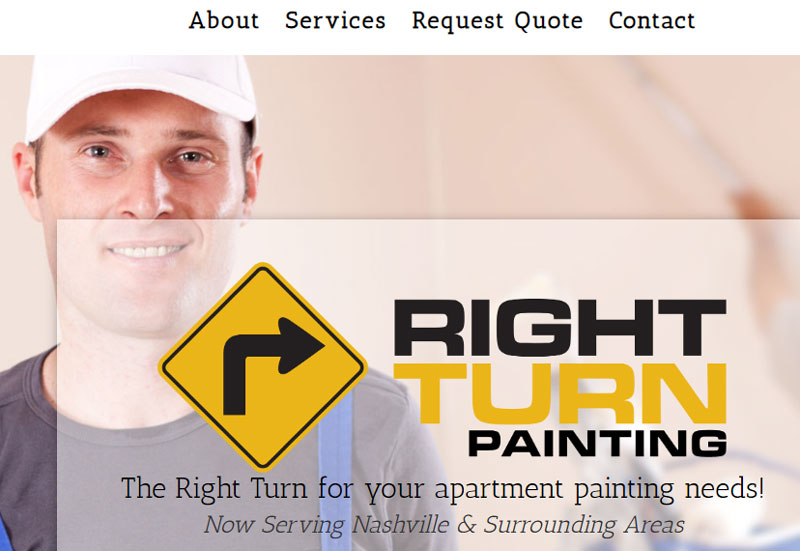 This painting site has a 2 line tagline under the logo that accomplishes a lot. It specifies that they provide painting for apartments and also says the area where they serve.
How to create a slogan: the importance of brainstorming
Your business and your brand will mean different things to different people. This is why it's essential to take a collaborative approach to brainstorming so that you can reach some sort of consensus. What one person thinks is dynamite will fall flat with someone else.
Hedge your bets and choose something that resonates well with as many people in your team as possible. It's always possible that you can't reach a unanimous decision. But always go with the option that pleases the greatest number of people and answers the MOST questions about your business (where you are, what you do, what makes you special, etc.)
Start by writing down a list of words that define your business. Then a second list that you think capture who your customers are and questions they have. If you can create a memorable phrase that links these two lists of words while answering frequent questions then you have the basis for a great slogan.
You can also consider using free slogan generators to create catchy slogans for your business.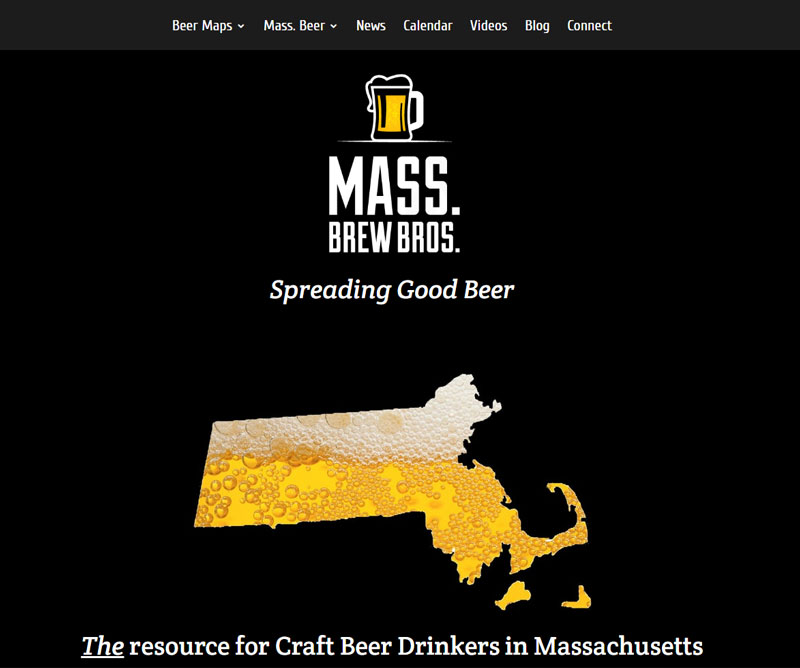 This resource site for beer drinkers in Massachusetts has a slogan right under the logo and a tagline a bit farther down the page.
The difference between originality, and not making any sense
Just because no one else has done it, doesn't in itself make it a good idea. If you want to make sure that your slogan is well received, it's really important to introduce it to a focus group before going live.
Choose people who don't work for you, and ideally who don't really know much about your business. That way you can ask them what they think your slogan means, and what it tells them about the company behind it. If you get a mixed or confused response then you'll know that there's more work to be done.
If you're stuck for ideas for an original play on words then online tools like the The Word Point could be useful resources. You could also try different types of slogans such as witty, motivational, and aspirational. If you put one of each beneath your logo then it will quickly become apparent which direction you should go in.
Knowing where to position your slogan on your website
Your slogan is the shorthand for the text on your site, so it makes sense to position it on, or directly below, the hero image at the top. The whole point of your slogan is to provide a shortcut into your brand's story and message for customers, so display it as prominently as possible.
Another proven way to get it out there is to display it beneath your logo whenever it appears on your site. This will help establish your slogan as the voice of your brand in the minds of your customers. You may also consider having it at the bottom of some of your longer pages of text. That way you can sign off each page with a reminder of what your brand's focus and core message is.
I can go both ways on including taglines with logos. Sometimes the tagline can make the logo too busy and "heavy" and I'd rather just add it to the website, business cards, etc. and separate it from the logo. One benefit of having a tagline or slogan within the logo itself is that it gives you confidence that whenever the logo is displayed, the important messaging of your tagline is being delivered along with it for a 1-2 punch!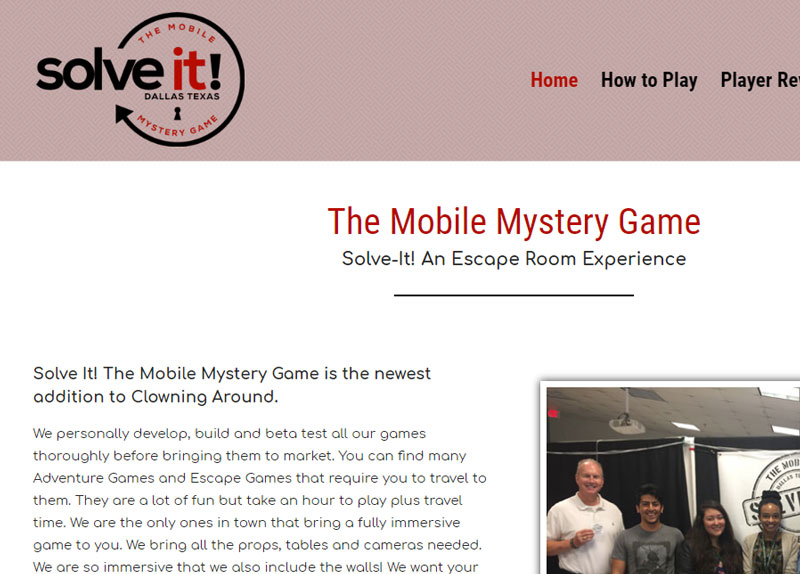 This escape game website has the best of both worlds. It has a tagline and slogan front and center and also includes a tagline and location within the logo
How to make your slogan standout on your website: the importance of color and typeface
Positioning your slogan is only one side of the coin when you want to make sure that it stands out. Choose a font size, typeface, and color that are unique to your slogan.
This will allow it to standout by essentially making it into a secondary logo. Readers will intuitively know that it isn't a rogue subheading or a quote. A reliable way to do this is by inverting the colors on your website in the areas on which your slogan is displayed. If you use the traditional white background with black text for the bulk of your site, choose a dark background image and a crisp white font for your slogan.
Make it larger and bolder than the rest of your text so that it's clear that its purpose is different to everything else written on the page. You will also want a different typeface, but not too different. Make sure that it's still easily readable on a mobile screen, and choose something in-keeping with the style of your logo.
The goal for the majority of your visitors is that upon visiting your website they first glance at your logo and then read your tagline. You can test this with a small focus group and ask people what they looked at and in what order upon first glance at your website.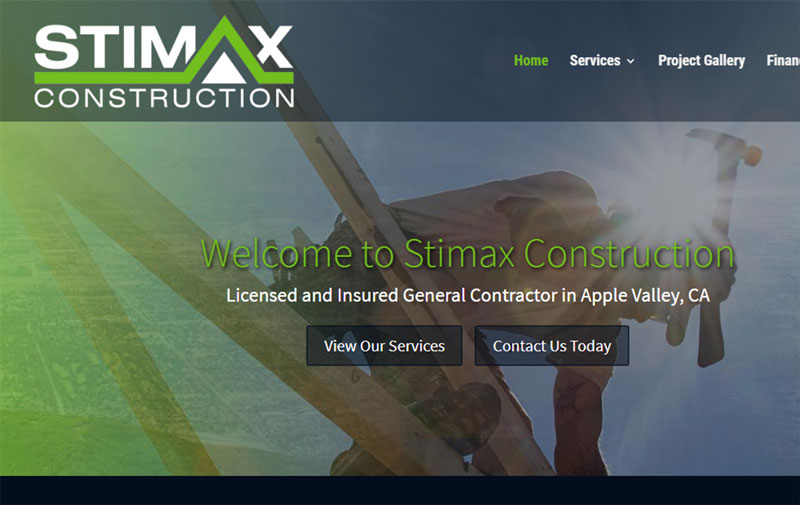 This construction website tagline in white should help to tell humans AND search engines what this website is all about.
Working SEO into your slogan
The final thing to consider is the importance of SEO. Your slogan will be placed high on your home page most likely, and since the home page AND the first several words on each home page are important for SEO, the tagline could be an important ranking factor for Google rankings. Another factor is the heading tags and especially H1 tags. So making your tagline on your home page the only <h1> tags on the page would be a smart move.
An important thing to remember here is that if you focus too much on SEO then you'll create a slogan that's little more than a long tail keyword and a turn-off for human readers.
Create a list of simple keywords and see if you can weave one of them into your slogan during your initial brainstorming session. Don't overdo it though, otherwise you'll just come up with something that people will see as an attempt to rank higher. The key here is balance between appealing to human readers and providing food for the search engines to munch on!