What do you consider the most important part of an Amazon product listing to read when purchasing a new product? For many people, it's probably price and photos. But for me and many others, it's the reviews. As much as I know the seller will exaggerate and bend the truth to get me to buy, I also know the reviews are opinions I can TRUST.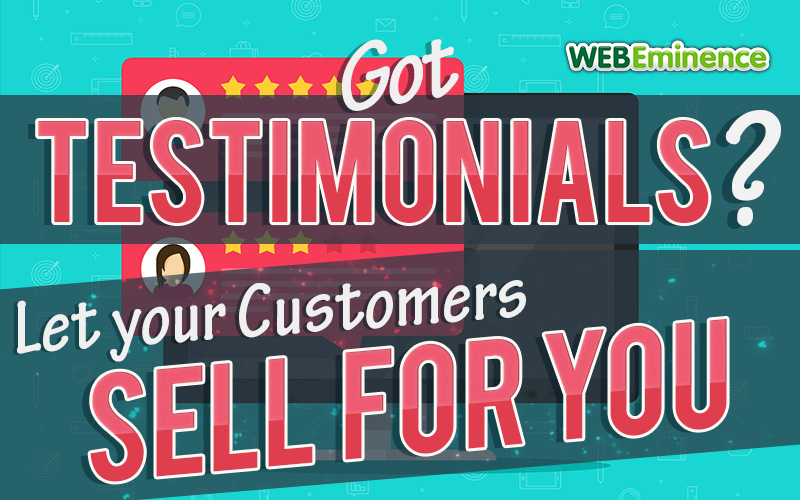 Robert Cialdini in his book The Psychology of Influence called this the principal of Consensus. The principal says when people are uncertain they will look to the actions and behaviors of others to determine how to act. If you don't believe me that it's a good book, check out the reviews 😉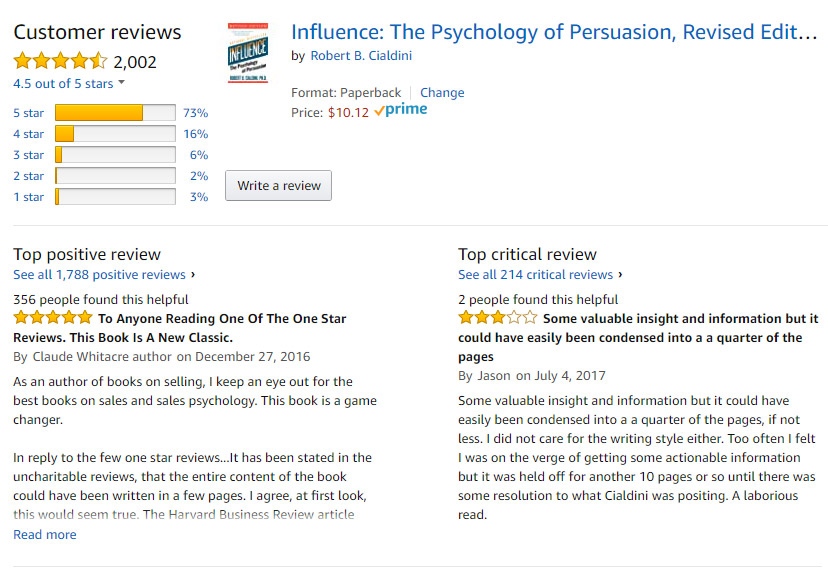 You can use this principal to your advantage on your website by adding testimonials to your own website. This will add 'social proof' and consensus to your product or service, and it's one of the most powerful ways to influence and persuade people.

According to Marketing Land and a survey by Dimensional Research,
90% of buying decisions are influenced by reviews.
73% of consumers say positive customer reviews make them trust a business
63% of consumers are more likely to purchase from a site if it has reviews
Clearly reviews and testimonials play a significant role in swaying potential customers. But what makes a compelling testimonial? Let's dig in further.
Why Settle for Good Testimonials When You Could Have Great Ones
There is a big difference between, "I enjoying working with ABC Builders," and, "From start to finish, ABC Builders made our bathroom remodeling experience stress-free. They took care of all the details and communicated every step of the process to us. They exceeded our expectations in every way. We enjoyed working with them so much that we hired them for next year's basement project already!"
So here are 4 key ingredients for a captivating, action-invoking testimonial.
Encourage Clients To Get Specific – Rather than "we saw a big improvement," get your customer to state exactly what the improvement was, such as "we saw our sales increase by 300%."
IMPORTANT TO REMEMBER: Don't get too complicated. Stay in the range of three sentences to a couple of paragraphs, no more than 200 words per testimonial.
Address Potential Objections – You should know exactly what common concerns or objections are when it comes to your product or service. If a prospective buyer discovers that another customer's worries have been proven groundless, then that person is more confident to do business with you.
Utilize Photos to Increase Effectiveness – According to Mind Tools, approximately 65 percent of the population are visual learners. And 3M Corporation reports that the brain processes visual information 60,000 faster than text. To turn these stats into useful conversion rate improvement is to ensure that the testimonials you use on your website also include visual components.
Include Personal Details Within Testimonials- Testimonials should always include as much biographical information as possible about the customer providing the review. Anonymous testimonials should be kept off your website. Instead, use people's names, titles, locations, company, and more. You'll need their approval of course.
Here's a HUGE Time-Saver For You
Small business owners rarely have the time to slow to and gather testimonials. So once you have acquired a couple to get you started, then make it a habit to follow up after your customer has received their product or service with an email or an email survey. Ask them to answer a couple open ended questions while their experience with your company is fresh in their minds.
Take some time to set up an email template and you'll never be scrounging for a solid testimonial again.
If you have a high volume of sales, you could consider installing review software that will automatically follow up with customers a few days after each order and will include the review on the relevant product page automatically. On Shopify, the Yotpo app is a good option for this. At Web Eminence, all our website clients go into an autoresponder that sends them helpful info about the process and asks for referrals and testimonials after 6-8 weeks when the website is likely complete. It's automated so I take my own forgetfulness and business out of the equation.
Smaller or local businesses can make use of a free Google reviews widget to redirect customers to their Google My Business page for writing a comment.
Where To Put Testimonials on Your Website
When building websites, we often create a dedicated Testimonial page for clients. However, you don't limit testimonial use to one specific page.
Testimonials can be strategically placed near your key "Calls To Action" to increase the confidence of your website visitor.
Here are some places that you can include your testimonials:
On the Home page since it is likely your most visited page
Near your About Us section or page
On your Services page
On your Contact page
In your website footer
If testimonials mention specific aspects of your service, include them near the overview for the service you are offering. If you use videos to demonstrate your offering, consider including video customer testimonials within the video. Including a video testimonial on your site has a positive effect on the conversion rate.
Although your customer reviews should not be limited to one page, I would recommend including a testimonials page of some form. Many prospective customers will click on this page first to see what your previous customers have said about you, preferring to read this first over your own "sales pitch." These people care greatly about social proof.
Need some inspiration? Check out Hubspot's examples of sites doing an awesome job of including testimonials. And check out my testimonial page created with the Divi Theme for WordPress.
One last tip: Make sure you keep it up to date and remove some testimonials over time as you gather more, so you can highlight the best. Since website visitors are often skimming through your website, it's crucial that you put your best testimonials first on the page. Even consider making one or two of your best testimonials "pop" with color or text formatting so they stand out from the others.
If you have any other questions in regards to testimonials, I have helped dozens of business owners gain and share their client's testimonials on their webpage and I am happy to help you as well.
As a business owner, you work hard to establish your reputation. Testimonials from satisfied customers may be the differentiator that you need to incorporate on your website that will take you from mediocre to mega conversion results.