What do you get with Wix on the Free plan?
Let's face it – Free is awesome! Free is powerful! And thousands of people worldwide are looking for free website options for building their website every day. And lucky for them, there are some solid website builders like Wix that offer some crazy value for free.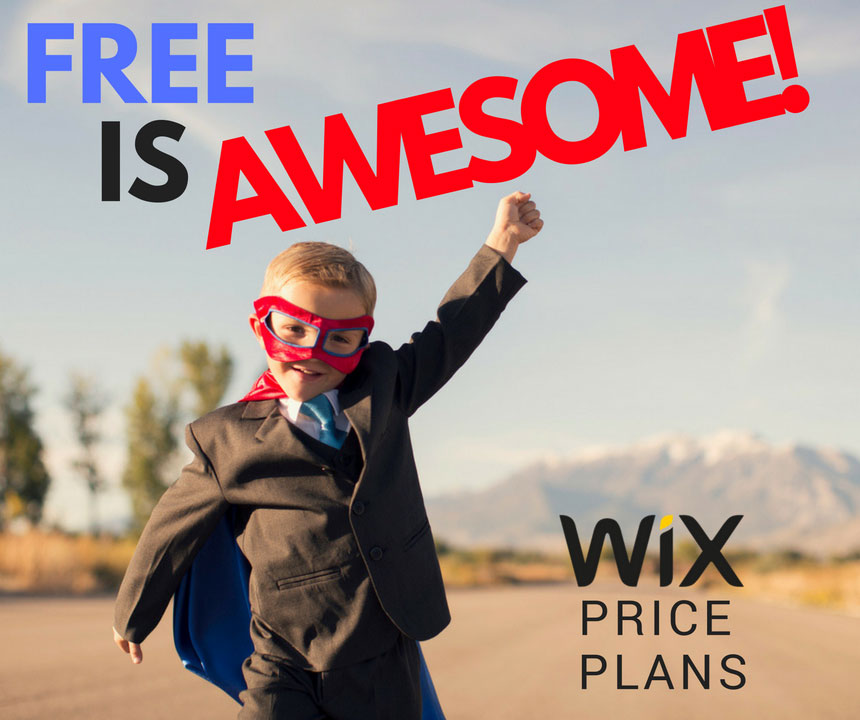 If you head over to Wix.com, you can sign up for free and be creating your own website in a matter of minutes. No joke! Go ahead and try it now.
Yes, as is the case with almost everything that is free, there is a catch. So what are the limitations with a free Wix account? Here are the two main limitations:
#1 – Cannot Connect Custom Domain
You cannot connect your own custom domain name when on a Wix free plan. This is big. The main asset of a website is the domain name. If you build a website on a free Wix account, you'll have to use a wix subdomain like the one below:
ryan438.wixsite.com/mysite
Pretty awful right? This might work for some people who are just creating a website for a short term purpose and they don't care about how the URL appears to other people. You could also buy a domain name from Godaddy for $20/yr and forward the domain to your ugly free Wix url.
But anyone who is looking to maintain a website over the long term for a business or organization should really look into upgrading Wix to one of the paid plans to utilize a custom domain.
UPDATE: Wix had a "Connect Domain" plan in the past for $5/month. Around 2019, they removed this plan in the US so you now have to upgrade to the $13/mo "Combo" plan to connect your custom domain.
Check out this video where I show a business card displaying a free Wix URL and you'll see what I mean about it not looking very professional!
#2 Limitation – Wix Google Ads
It's one of the infamous limitations of "free" across many platforms and industries. When it's free, it's ad-supported!
This is one of the ways Wix supports the free accounts. It displays ads at the top and bottom of all free websites. You have to upgrade to a paid plan to remove ads from your site.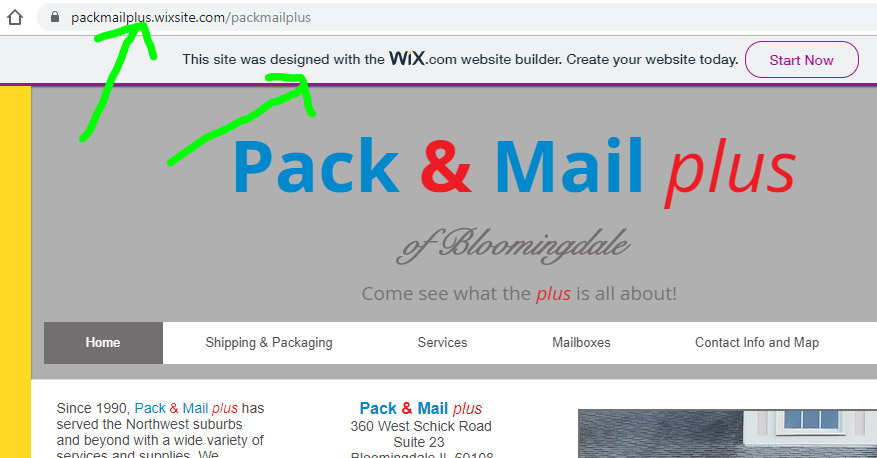 Wix Premium Plans – Which is Right For You?
OK – so you know the limitations of the free plans and you're ready to upgrade, but how do you choose which plan is for you? Well – first you should watch my video at the top of the page which goes through the differences in the plans but here's a cheat sheet taken from the Wix website. You can probably grab a free plan first to start building your site and then upgrade when you're ready to launch your site.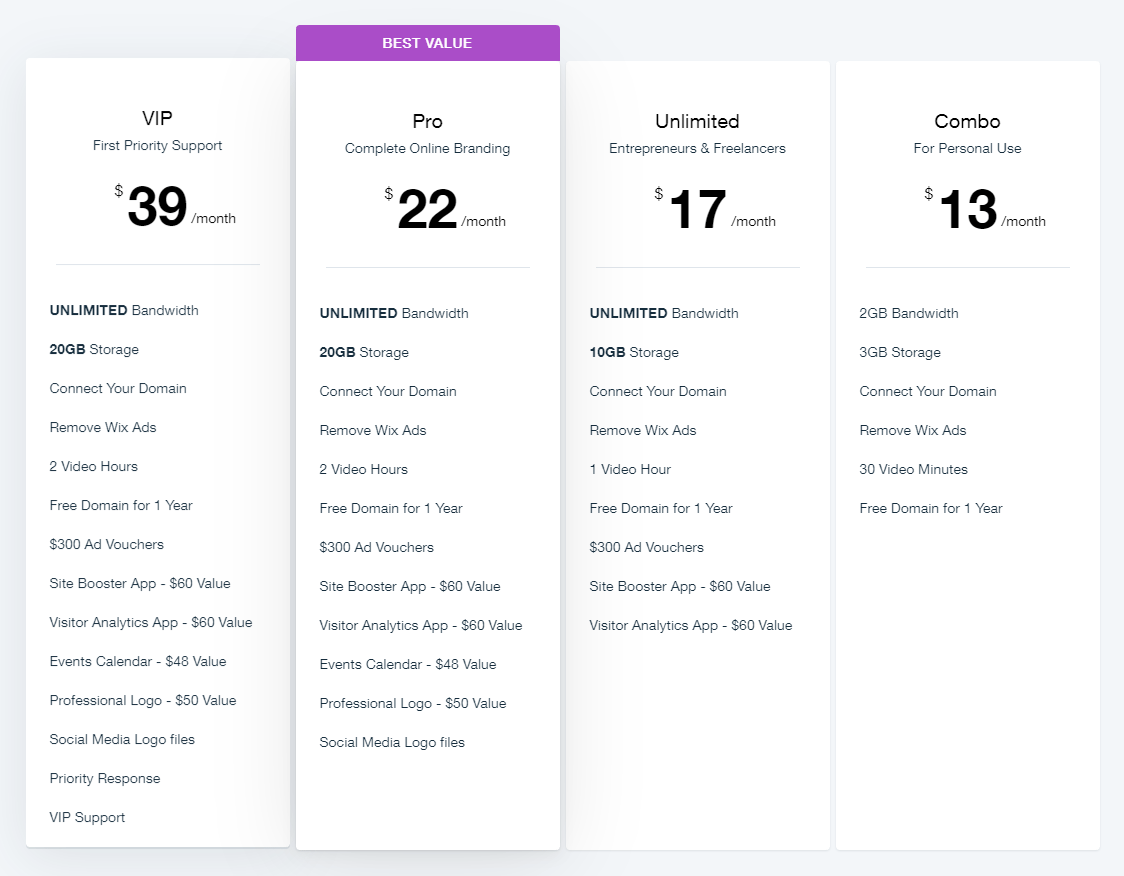 Upgrade to "Combo" if…
you want to get rid of ads and use a custom domain
you want to use a custom domain
you need the absolute cheapest option
Upgrade to "Unlimited" if…
you need unlimited bandwidth for huge traffic, hosting videos on your site, etc.
Wix is running a promo and it's cheaper than the Combo plan. It's a nice perk when they are running specials but be aware that the renewal rate will likely be higher.
Upgrade to "Pro" if…
you need more storage for files or video hosting
you want to use the Events Calendar app
Upgrade to "VIP" if…
priority support is important to you. You'll get faster responses from support than on other plans where you're limited to their standard support ticket system which is pretty good in my experience.
Keep in mind…
With a Wix Premium Plan, you can upgrade and downgrade anytime and you can also get deeper discounts by paying yearly or multiple years at a time. For other important FAQs and current deals, head over to Wix.com and check out what they are offering.
If you're interested in seeing more on how the Wix website builder works, you can check out my full video review.
Questions about Wix costs? – Comment below and I'll do my best to answer…