One tested and proven success secret to any business is ensuring that users have a fantastic experience.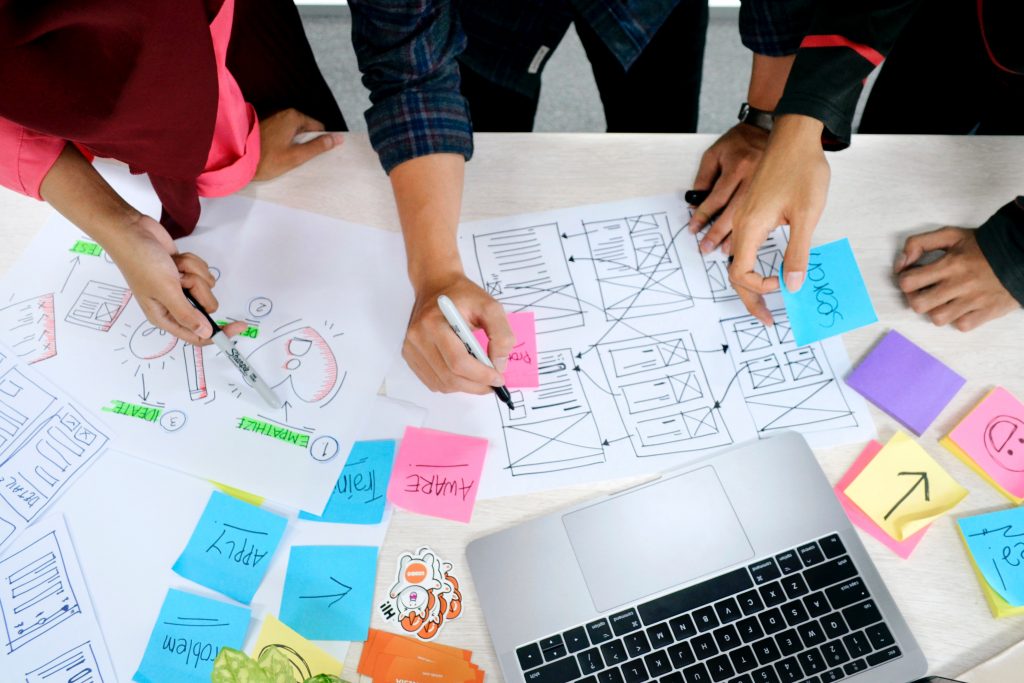 Photo by UX Indonesia on Unsplash
Your website plays a critical role in making the general impression about your business. Whether the impression your website has is excellent or unsatisfactory depends on the experience your users will have. A perfect user experience will seamlessly drive visitors to your website and make them navigate through the web elements. UX gives your website intuitiveness and lucidity. It also increases your conversion rates and boosts your revenues.
It is now clear that you need to improve your website user experience. However, it does not take much. All you require is a perfect UX strategy and optimization of several website elements to merge the requirements of your users. This article explains the crucial factors that you need to consider to make your UX perfect.
What Is UX
Before delving deep into the nitty-gritty details, it is essential to understand what UX is. UX refers to all the processes, elements, and strategies crucial in making customer journeys on a website as seamless as possible. UX aims to increase the accessibility, usability, and efficiency of a website. UX also measures the satisfaction levels that your website visitors will have when browsing or shopping from your website.
Website visitors who have a terrible experience are less likely to return. But, on the other hand, website visitors who have an excellent experience will most certainly return. Therefore, every website owner should strive to ensure that web visitors have a wonderful experience on their websites. This article will explain eight tips that will help you improve your website's user experience.
1) Keep Your Website Simple and Use Responsive Web Design.
In UX, simplicity supersedes complexity. If you want your users to have a perfect experience, you must do away with clutter and all the unnecessary components of your design.
Your main aim is to see your web visitors take a specific action on your website. To get what they have come for, your website visitors will scan through your content. If they have to make multiple navigations before they find what they want, they will leave your website and never return.
According to this UX design agency in San Francisco, the best solution to this is to keep it straightforward. Simplicity means having a clean layout. Multiple color schemes will do you no good. It would be best if you had the utmost three color schemes. Plenty of white space, maximum of two font sizes, and purposeful and clickable graphics will positively impact user experience.
2) Customer Feedback and Reviews Section
Before your website's visitors decide to shop for your products, they will first research your business to ensure that your business is genuine and offering quality products or services. They will want to hear about the experience of consumers and customers who have bought your products before.
To get to know the experience of your previous customers, they will want to look at the feedback section. If your previous customers have given you positive reviews and feedback, your customers will most certainly change their perception of you. If, on the other hand, you have negative reviews, or worse still, you do not have any customer reviews, your visitors are more likely to leave your website.
3) Improve The Security of Your Website
Visitors are paranoid about their data and privacy. Therefore, visitors will not be willing to share sensitive information or fill any online forms when they find that your website is insecure. Additionally, with the increasing cases of phishing websites out to extort money and data from unsuspecting web visitors, your visitors will want to confirm that you are a genuine business and not a doppelganger website masquerading as a legitimate website but with the ill intention of stealing from users.
How do users know whether your website is secure and legitimate? They do by checking the HTTPS status and the padlock icon on your website. Users now understand the essence of an SSL certificate on websites. They know that SSL certificates encrypt information between web servers and web visitors. Without an SSL certificate, their information will remain exposed to data intruders.
Users who do not have confidence in the security of your website will not have a perfect experience. Such a user will exit your website, never to return. To give your users confidence in the security of your website, you need to buy SSL certificate. SSL certificate vendors such as SSL2BUY have affordable SSL certificates that you can easily get for your business.
4) Improve the Speed of Your Website
Who doesn't like things done quickly? An average website visitor will exit a website if he finds the website takes too long to load. Your web visitors expect a fast and seamless experience, and a slow website could compromise that. Econsultancy now reveals that 40% of web visitors will immediately exit a website that takes more than three seconds to load.
Slow websites are associated with high bounce rates, and you must strive to ensure that your websites load within the shortest time possible. You must assess the loading speeds of your website using the Page Speed Insights Tool. If you find your web speed takes too long to load, you must act fast to correct the situation.
5) Create Quality Content
Most website owners invest in expensive and fancy web designs and leave it at that. Although the design of your website matters, some users may not focus much on it. The content of your website speaks volumes about your website.
You must create quality content that will keep your users glued on the screens and keep them coming for more. You must research the content needs of your users and create content that befits their needs. For example, you must use a language that your users are familiar with, have a sense of humor, use quality videos and images, avoid grammar and spelling mistakes and create captivating content.
6) Make Your Website Responsive and Mobile Friendly
Mobile devices are becoming dominant. Thanks to the fast internet connection and cheap smartphones, users now prefer browsing through the internet using mobile devices. Today, 56% of web traffic originates from mobile devices. If you do not have a mobile-friendly website, users are five times more likely to exit your website and visit your competitor's website.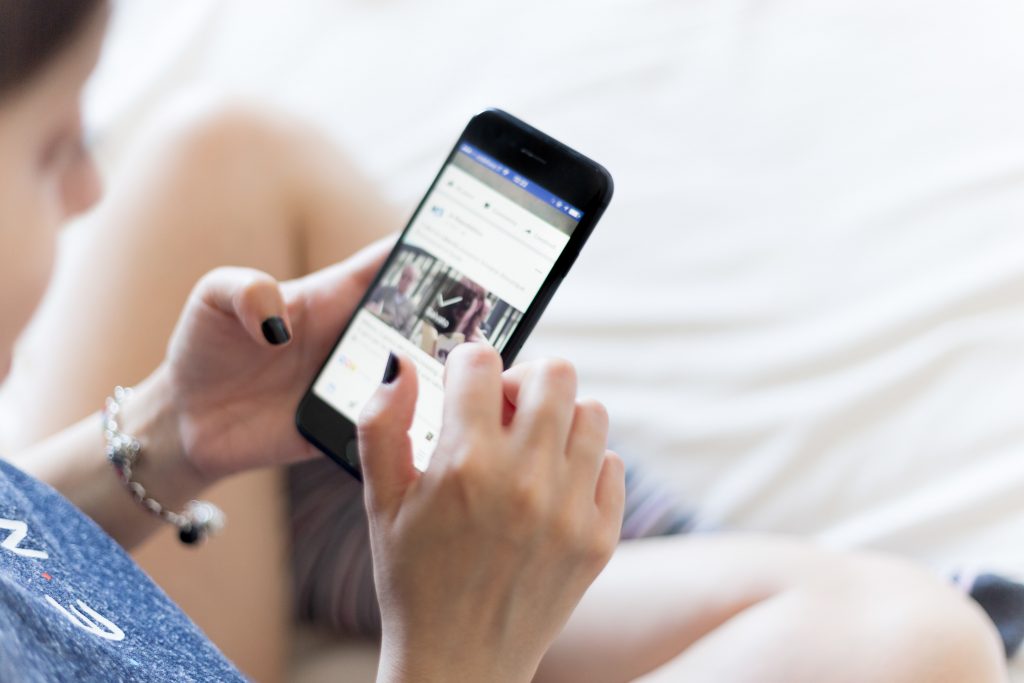 Photo by Oleg Magni on Unsplash
Apart from having a mobile-friendly website, it would be best to have a mobile app for the website. Some users prefer mobile applications, and this is why you must have them. You are potentially locking out a huge chunk of potential customers if you do not have a mobile-friendly website. To optimize the experience of your site visitors, ensure that you create a mobile-friendly website.
7) Have Clear Calls to Action
Most website designers often overlook the significance of calls to action. Yet, calls to action are so vital to the extent they need their share of attention. Calls to action are the link forms or buttons that compel website visitors to take specific steps. Therefore, every page on your website should have clear and compelling calls to action.
Calls to action might include an option for your customers to subscribe to your blog, links that direct your customers to other pages on your website, links to subscribe to certain features on your website, links to download files from your website, among many others. You must ensure that your visitors have a seamless experience by having clear calls to action.
8) Select an Intuitive Navigation
You have less than ten seconds to create an excellent first impression. However, if your website is too far outside the norm, your website visitors will get aggravated and leave your website. Such increases the bounce rates on your website, which can easily cause your eCommerce business to fail.
Most websites follow a unique and intuitive layout plan. Your website users expect to find certain buttons at a particular place. For instance, your visitors expect to see your home button on the far-left side of your navigation bar.
You must do your research and check your analytics to see where your web visitors go when they first visit your website. You must also arrange your website bars to make your most important elements appear first and less essential elements appear last.
Conclusion
Excellent UX can go a long way into ensuring the success of any business with an online presence. In essence, a perfect UX is all about driving web visitors to the resources they need while chopping off anything that might stand in their way. Although the goals of an ideal UX might be clearly understood, achieving them might require that you have a perfect UX strategy. These user experience tips will make you discover the critical website features that will make your site visitors have an excellent experience with your website.