Several components make up a website. Each element plays a crucial role to ensure the website comes to life. Others tell stories, while others impact a user's experience once they visit your site. Thus, you need to pick elements that align with your website goals and brand.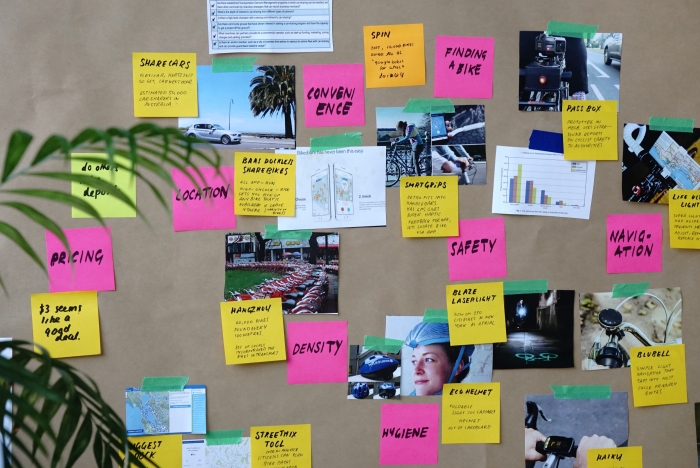 Photo by Jo Szczepanska on Unsplash
How you present your website says a lot about you. The design, layout, and color you choose are part of who you are. Nonetheless, modern website design isn't just about the visual elements. It influences your visitors' behaviors and affects your ranking in SEO.
Before designing your website, ask yourself a myriad of questions. For instance, what is your company's identity? And what mission drives you? What are your business aspirations?
Stick around to learn 6 ways to help websites in expressing your personality.
1 – Compatibility
Design your web page to perform efficiently in different operating systems and browsers to increase viewing. It also guarantees a wonderful user experience. Each browser contains its specifications and requirements, making it different from the others. They also have different coding languages like CSS and HTML.
Thus, your site should be compatible with browsers like Chrome, Mozilla, Firefox, Opera, and Internet Explorer. It additionally needs to be mobile-friendly as most people access the web through their phones. Whether a consumer is using Apple or Android, they should access your site with ease.
Ensure your site can handle images or texts in different browsers. Otherwise, users will find it challenging to connect with your content or website.
2 – Speed Optimization
There's nothing that makes users lose interest other than a slow-loading site. Even with rich and engaging content, they will switch to a faster loading page. Thus, it's necessary to optimize all elements in your website for speed, to help in reducing the time taken to click the different contents.
Optimize the images to ensure a balance between the file size and the quality. While PNG images offer high-quality images, they are much larger than JPEG images. JPEG images are excellent as they can create a balance between quality and speed.
Compress any files that you are hosting on your site. Most modern compress tools can reduce any file size without compromising functionality. Your hosting environment also determines the speed of your site. For example, dedicated hosting sites are much faster than shared hosting sites.
You can also consult top web design agencies to know how you can speed up your website. Also, ensure that you have hotlink protection active to prevent your server from getting overwhelmed if others use your images.
3 – Easy Navigation
Your website design needs to allow easy navigation. One should access the menu items from any page. The viewer shouldn't be confused about where they are or where they should go when on your site. If possible, have a site map to help with the navigation.
You can include directional arrows for long or one-page designs to direct the users to different page sections. You can also add the 'back to top' button to help the visitors return to the top of the page.
Don't forget about the footer navigation menu. Readers would need somewhere else to go once they reach the bottom of your page.
Also, the information needs to be accessible. It can be frustrating for a user to look for some information on your site without finding it. It could be an important detail like your business phone number.
If you don't know how to make the site easy to navigate, you can seek the services of a web design company. It doesn't matter whether you are running a small or a large organization. Apart from web designing, you can get a range of other services like digital marketing and web development.
Visit this site to learn about UX research agencies.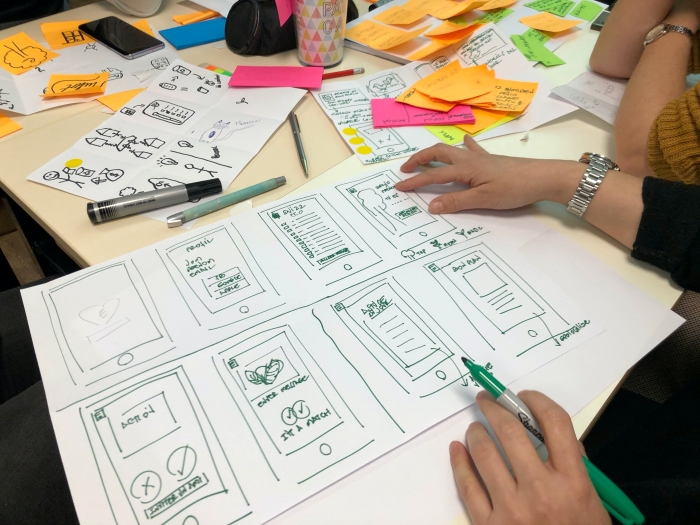 Photo by Amélie Mourichon on Unsplash
4 – Typography
Typography is an essential element in website design. It's an extension of your brand image. Hence, it needs to complement the brand image of your business. It's when you carefully and thoughtfully select font, size layout, color, alignment, and other factors affecting the design on your website.
Typography helps in maintaining consistency while making a website look professional and appealing.
Your texts need to be readable. Fonts affect the readability of your content. They are vital in creating a thrilling user experience and defining your brand. Use complementary fonts for the headings or accents.
Here are examples of what some fonts would say about your business.
Sans Serif Typeface – Shows a traditional or respectable business.
Baskerville Old Face – Depicts a reliable business.
Script – Embodies sophistication and elegance.
5 – The Color Scheme
The color palettes and the font you use on your site say about your business. Colors evoke certain emotions and feelings in people. Red is a sign of aggression and power. Yellow and orange show warmth. Blue, green, and all shades of dull colors are considered cool.
When it comes to choosing your colors, pay attention to your brand and the industry perspective. You should narrow your scope as there are around 7 million hues that eyes can detect.
Your business and audience play a huge part in the colors you choose. For Instance, accountants and lawyers prefer a deep green or deep blue to show professionalism. Newborn parents appreciate soft yellows, blues, and pinks.
Photographers would probably opt for black and white colors to bring vibrancy into their images.
6 – White Space
Although often overlooked, white space makes a whole lot of difference in a web design. It's a vital aspect of an effective mode site framework that creates harmony and balance. You need to balance content like texts, videos, and links, for the user to be drawn to your content.
There isn't an exact white space you need to leave. However, it's essential to leave space between one element and the next.

Image Source: Web Integrations
Wrapping Up
Artistic website design entails a lot of work. You have to optimize your page for speed and ensure your website is compatible with different browsers. The navigation of your site needs to be smooth, and the typography should allow easy readability.
Don't forget the white spaces as they ensure your audience focus on the vital aspects of your website.
Lastly, website design requires regular evaluation. You'll always have to conduct a few tweaks to ensure your site remains speedy and attracts the right audience.