1. Website Builder
NEWS FLASH: It's not 1999 anymore. You can create websites without building them from scratch using HTML code. There are hundreds of affordable website builders out there that allow anyone with enough computer skills to send an email to create a professional website. Two examples of great website builders that I've reviewed on my blog are Weebly and Yola.
It's true – the results will not be the same as if you were to spend $5,000 on a custom website design but the website builders require no upfront cost and the monthly fees can be as low as $10.
Buyer beware! There are some bad website builders out there that put out below average products in the hopes of roping in as many unsuspecting customers as they can. I put together this website builder resource page to list 3 high quality website builders along with some other resources to help you find others. I'd be happy to consult with you and give you my recommendation for a website builder that fits your exact needs.
2. Purchase Hosting & Install WordPress
While using a website builder is a great affordable option for people who want a simple way to design a website, it doesn't always yield the most professional results. This is because you're limited to the pre-designed themes that are available from the website builder you choose. You're also limited to the features they make available so there is little flexibilty.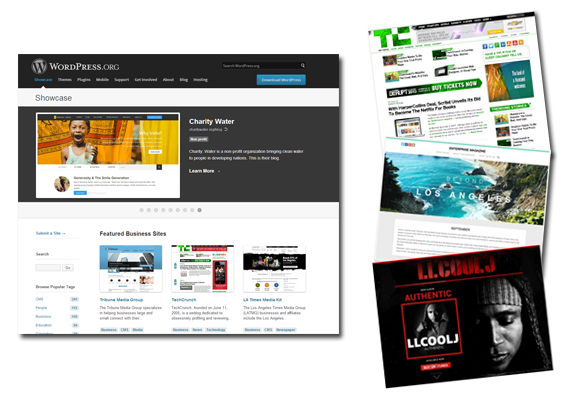 If you want more flexibilty in design and features but stil don't want to spend a fortune, using WordPress might be a great option for you. WordPress is a free content management system that you can install yourself and use to setup your own website. You may not have heard of WordPress but my website and blog run on WordPress along with over 60 million blogs and websites on the web.
Since WordPress is "open source" there are thousands of design themes and plugins available that you can easily implement into your website to get the functionality and design you're looking for.
Because of it's added functionality, WordPress is not as simple to use as the website builders which are designed for beginners. That's the price you pay to have a more professional web design. However, if you're willing to put in a little time to figure it out, you'll end up with a better website and a lower monthly payment. If you run into trouble, you can always find a WordPress expert to help you out.
To use WordPress, you need to first get your domain name, and then purchase hosting. I recommend Hostgator for hosting as I've used them for over 10+ years and been completely satisfied. You can use the coupon code "WEBEMINENCE" to get a discount on your hosting order. I do receive a commission when you sign up through my link. So thanks if you do and let me know what I can do to help you get your site setup.
After setting up your hosting account with Hostgator, you can watch this video for instructions on installing WordPress on your website. It's easy and only takes a few minutes. Since WordPress is hugely popular, you'll be able to find help and tutorials all over the web, but here are a few helpful tutorials on my blog to help get you started.
3. Complete Website Package from Web Eminence
The two options above are Do-It-Yourself options and – let's face it – the cheapest way to get something done is usually to do it yourself. But there are plenty of people out there who want an affordable website but don't have the time to create it themselves.

Many web designers charge $1,500+ for simple informational websites but that is simply not in the budget for many small businesses. I created an affordable web design service to develop professional sites using WordPress and premium design themes. You won't believe the price when you see it. Most people tell me I should raise it. I'm only able to provide this to the first 200 clients who sign up. It's a unique web design service and you'll see why when you read the details on this page. On that page, you can find examples of sites I've created and testimonials from some of the people who have already started to snatch up my 200 spots.
What is AFFORDABLE  web design?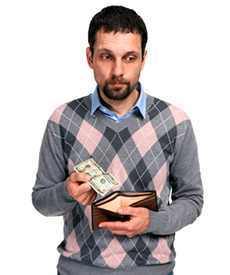 The word "affordable" can be subjective and so "affordable web design" might mean different things to different people. That's why I included different options and price levels but I'm assuming an affordable web design for most people is under $500 and for some, affordable means FREE.
For most people, one of the options above will work for getting an affordable website. But some people reading this may need to spend more for a custom website to achieve the look they desire. It's a little scary to get quotes on web design because you don't know what is a fair price and it's not always easy to find reputable web designers.
I have a suggestion to help you speed up your search. You can watch my video on posting your project on Elance. Posting your project on Elance will allow you to get several quotes on your web design project fast. The quotes will be from qualified Elance providers and you can check their qualifications and feedback. You may find someone to complete your web design project, but even if you don't, you'll have good number of prices to use for comparing to the other web designers you are investigating.
Allow Me To Help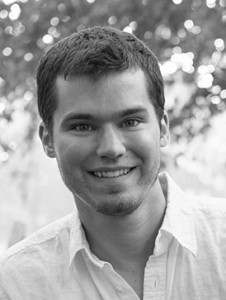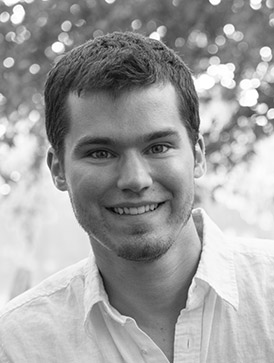 My name is Ryan – I'd be happy to help you find an affordable option for creating your website. My service is great for a lot of people, but even if it's not for you, I'd be happy to help you evaluate your current costs or find a free option that is a good fit for your website. Just contact me and let me know how I can help.
Tell Me About Your Website Below…