If you don't know what pay-per-click (PPC) advertising is, read this post first. You may be missing out on a potent method of growing your business.
This post covers a fundamental aspect of PPC for those who have dipped their toes in the Google Ads pool. Or those who feel like they fell in the deep end. Whatever the case may be…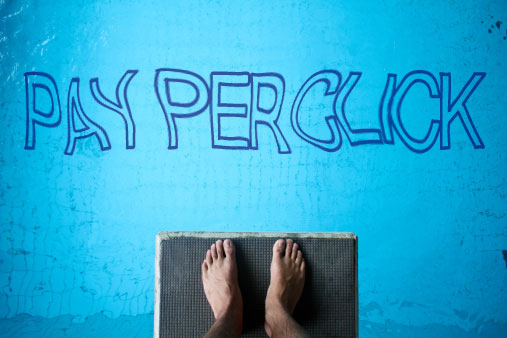 See Video Below…
Google Ads makes it easy for businesses to launch an Google Ads campaign with Google Ads Express, which simplifies the setup process to get an ad online fast.
But PPC advertising has become a complicated beast and simply throwing up ads is like creating one of those pressurized bank drive-up tubes connecting your bank to Google Headquarters. The money will certainly flow but you may not get any results.
If you're going to invest time and money in PPC, it's smart to understand a few basics first.
One key fundamental you HAVE to understand to stop the meaningless flow of cash is the difference between the Google Display Network and Search Network.
Watch my short video below for a quick explanation or keep on reading below.
Display Network vs Search Network in Two Sentences
As I say in the video…
The Display Network displays ads to people browsing websites
and
The Search Network display ads to people actively searching on Google.com and its search partners like AOL.com
There are some key differences in these two main forms of pay per click advertising. You can utilize the display network or search network (or both) but the one thing you MUST do is understand the difference and WHY you are choosing one or the other.
This decision will determine how many of your marketing dollars are spent and how many conversions (sales, prospects, etc) you get from that investment.
Here are a few of the key differences between the display network and search network:
Display Network
Google Ads shown on publishing websites
Large inventory
Typically cheaper (<$0.30 per click)
Often used to increase brand awareness
Display banners and text banners
Uses many targeting techniques (remarketing, keyword, demographic, topic)
Search Network
Google Ads shown on Google.com and other search engines
Smaller inventory
Typically more expensive ($0.50 – $10.00+)
Active searches drive sales and conversions
Text ads only
Uses keyword matching with actual search
So now you hopefully understand the difference between the two networks, but that may not make the decision of which to use entirely clear? There's a good way to simplify the decision.
If you're trying to drive conversions (sales, leads, etc.) and people are actively searching for what you sell, focus on the Search Network.
If your first goal is making people aware of your product and brand to create overall popularity, try the Display Network.
And you can always try both and see if one works better than the other.
Don't Want to Jump Into The Water Yourself?
I don't blame you if you want help. The PPC waters can be a little scary, not to mention expensive.
It's becoming more and more important to let someone who has experience with Pay Per Click manage your account for you.
If you're a small or medium size business looking to get started or improve your Google Ads advertising, you may be interested in my Pay Per Click Management Service. I'm only taking on 50 clients so make sure to read the details and see if it's a good fit for you.